The International Test Conference (ITC) India is an initiative to support India's semiconductor growth. Launched in 2016 under the International Test Conference banner, the conference is organized in a way to provide various methods to learn and discuss topics related to electronics test. ITC India 2018 held in Bengaluru from 22 – 24th July shows massive participation of engineers.
Electronics Maker got a chance to interview Mr.  Navin Bishnoi, Director, ASIC India Design Center at GLOBALFOUNDRIES who brings this initiative.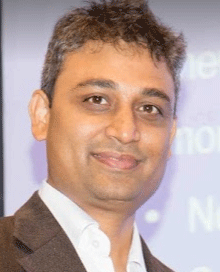 Navin is Director, ASIC India Design Center at GLOBALFOUNDRIES and leads Custom ASIC Design as well as the definition & development of Methodology. He is responsible to drive the Global strategy and roadmap for tools, methodology, and architecture in the area of DFT/Test, Automotive and Low Power. Prior to this, he was with IBM EDA group, leading the development of tools and methodology for DFT, Physical Implementation, and Sign-off flows. He has worked with Freescale, Cadence, and TI for automotive, consumer and custom ASIC designs. He had received his Bachelor's degree in Electronics and Communication from NIT Surathkal in 1998. He has extensive experience in the field of ASIC designs and required tools/methodology and has been an active member in EDA standards, conferences and review committees. He has been in steering/conference committee for VLSID 2017, Automotive and Reliability Test Workshop @ ITC 2016/2017, ITC India 2017.
Please share more about International Test Conference and how it helps semiconductor industry.
Navin> The International Test Conference is the world's premier venue dedicated to the electronic test of devices, boards and systems – covering the complete cycle from design verification, design for test, design for manufacturing, silicon debug, manufacturing test, system test, diagnosis, reliability and failure analysis, and back to process and design improvement.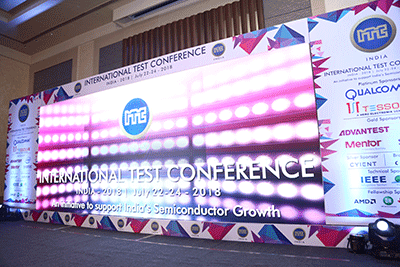 This ITC India conference is being held in India under the International Test Conference banner and is the bridge to bring together engineers, technology visionaries, corporate leaders, professional, students and government institutions on a common platform. At ITC India, design, test and yield professionals can confront challenges faced by the industry, and learn how these challenges are being addressed by the combined effort of academia, design tool and equipment suppliers, designers and test engineers.
Tell us about your participation and theme?
Navin> I have been connected to this initiative of trying to bring ITC to India, from 3 years. To promote the advancement of Test and Reliability eco-system in India, we (Prasad Mantri, Thryambak Chandilya, Venkata Totakura and Navin Bishnoi) conceived the idea of bringing International Test Conference to India, in Jan 2016. In July 2016, we got the support of ITC US (http://www.itctestweek.org ) as they acknowledged the growth of Test and Reliability eco-system in India and approved ITC India, to be kicked off as annual event from 2017. We announced launch of ITC India in Nov 2016, as part of curtain raiser event, which was attended by 50+ industry leaders in domain of DFT, Test and Reliability. 1st edition of ITC India happened in July 2017, with 300+ attendees, creating this annual platform for sharing and learning.
What are the advanced technologies reshaping semiconductor fab?
Navin> As semiconductor technology is shrinking, there are 2 phenomenon happening – multiple functionality being pushed on same chip, making it a full system itself. On the other hand, stacked dies are created using 3D technology to enable extra functionality. Packaging technology with stacked dies, involves change in processes, materials, equipment's as well as in SoC implementation and sign-off. Manufacturing at advanced technology node is expensive and need new technology development (Next generation lithography – EUV is currently being developed for high volume use in next couple of years).
Which are the highest growth markets for semiconductor today?
Navin> While consumer, connectivity and industrial continue to drive semiconductor growth, the next digital transformation is rapidly approaching with evolving technologies in 5G, the internet of things (IoT), artificial intelligence (AI) and security. These radio frequency (RF) technologies will take us into the next cultural step change with driverless cars, smart cities, machine to machine connectivity, healthcare wearables, and disruptive innovations in 3D technology.
Challenges and Opportunities for the Semiconductor Industry in the IoT
Navin> IoT presents very unique challenge to semiconductor – design the product with lowest power (battery operated) and lowest cost (consumer driven). On top of that, these IoT devices connect with each other for smart city, smart home and many other connectivity solutions for future. This brings in a huge security risk and hardware/software need to have security built-in to be able to handle threats from different sources.
How automotive semiconductor market is growing? Drivers and any special test requirements for Auto ICs?
Navin>  Each automobile on roads have 10-100 electronics component, with use case of Engine Control, Safety, Infotainment and Body control. Today's automotive safety critical chips need multiple in-system self-test modes, such as power-on self-test and repair, periodic in-field self-test during mission mode, advanced error correction solutions, redundancy etc. Conference has numerous presentations on summarizing the implications of automotive test, reliability and functional safety on all aspects of the SoC lifecycle, while accelerating time to market for automotive SoCs.
Tell me about Advanced Analytics in Semiconductor and how it help foundries?
Navin> The amount of data generated from manufacturers has grown exponentially – from device design through final package test. The data is complex (structured or unstructured); and it is not uncommon to see over billion data points, from production test equipment. Foundries uses these data to increase their productivity and enable lean manufacturing  for known good die (KGD) strategies, controlling die movements, machine optimization schemes etc.  Analytics is finding its way in fabless design houses for the processing of thousands of mathematical modelling computations, design simulations, reliability requirements, characterization, system software and final test needs.