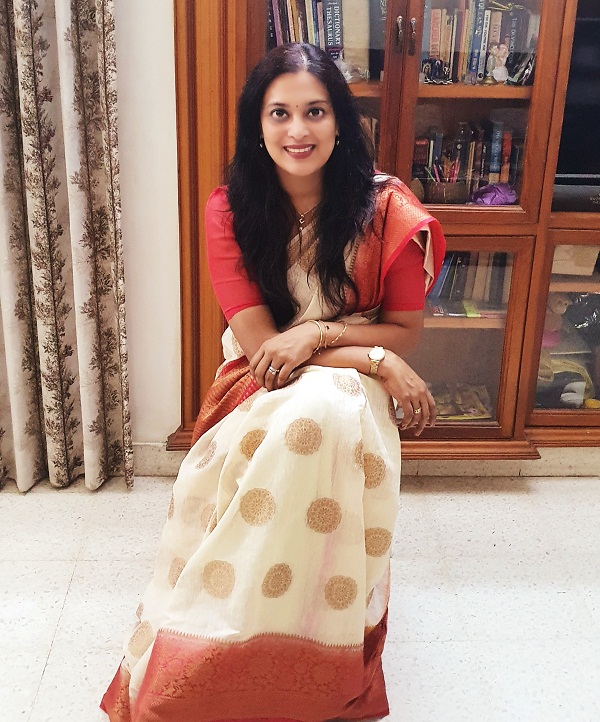 International Women's Day Special talk with Anuroopa Pereira, Director Marketing Communications, Sabre India
About Your Journey
I am a Communications professional, started my career in technology communications. I've had an opportunity to work with some of the leading MNC tech firms in India, right from launching their operations, products to starting them off on some of the social media platforms, driving thought leadership etc. It's been great to witness all of the transition from purely traditional media communication about 20 years ago to new media, new platforms, and new technology areas. Tech PR has only grown in prominence and with technology shaping all aspects of our lives, I've been blessed to have always worked in some aspect of technology communications.
How do you achieve work life balance?
Honestly, I'm not very good with work life balance. Especially during covid, work hours & personal time has blurred into one long tunnel! I'm however very good with time management. So, that helps me prioritize things better. I'm always looking to other women leaders and have learnt some key things from them on how they prioritize. I think one needs to identify what are the aspects that cannot be compromised and everything else can be around those areas. For e.g., at work – quality of work, creativity, collaboration cannot be compromised. In personal priorities, health, time with loved ones and what matters to them cannot be compromised. So, I try to keep that in mind. I also 'try' not to overwhelm myself, and when I'm feeling overwhelmed that is a good gauge for me to take stock of the things I'm dealing with and reach out for help.
What would you say are the main challenges facing women at present in India?
I think it's a great time for women. We have come a long way from when I started my career. That said, there are some intrinsic challenges that women face, and those are mostly unconscious biases.
• Women still don't feel confident about their own abilities and tend to question their competence. In a time where everything is extremely competitive, there should be no place for self-doubt. We need to deal with our own self-doubt and the those then imposed on us
• Women should be the biggest cheer leaders for other women. If a woman accomplishes something, to congratulate & cheer them on without envy is again something that does not come naturally to a lot of women. Some amount of forced positivity, forced appreciation for other women colleagues/individuals can help in building more cohesive teams until it starts coming more naturally. And this is not just at work, but otherwise as well
• Women are still not treated as equals. Either when you are driving a car or if you're getting a job done, if there is a man in the equation, then others tend to ask/listen to the man. Let me give an example. When my 17-year-old son and I are getting a job done around the house, or go to a store to buy something, people will ask for his opinion, rather than mine, though I'm the person who is older and paying!
Where do you want to see yourself in next 5 years?
I'd like to see myself mentoring younger individuals. Mentoring and coaching comes very naturally to me. I'm able to see some of the dynamics that individuals close to their situation may not see and can guide them wade through what might seem insurmountable.
I would also like to push myself to be a lot more creative, to adopt new technologies, new experiences and not be 'closed' to anything. In five years, I would like to be a better version of the individual I am today, in every aspect that I can.
What would you change about the world for women if you could?
This is a very macro question. But let me tell you what I do as an individual. I would celebrate women more. I would celebrate their accomplishments and recognize all the difficulties they need to deal with. I would encourage women to be the biggest advocates for other women, giving them enough opportunity to succeed. Be purposefully kind and considerate to women in roles where they serve, e.g., house helps, bus drivers, bus conductors, post woman, waitresses etc.
I would also encourage women to use every opportunity to say something good and positive to build each other up rather than destroy, to leave the world a better place than we inherited it.