Microchip has a passion for developing products and tools that make it easier for designer to solve your design problems and adapt to future needs. Microchip current lineup of PIC® and AVR® MCUs is the pinnacle of innovation in the 8-bit embedded space and incorporates the latest technologies to enhance system performance while reducing power consumption and development time. Steve Kennelly, Associate Director, 8-bit MCU Business Unit, Microchip Technology Inc. talks more about this product family and its MCU market growth in this exclusive interview.
What are the key technological advantages of Microchip's new product families of 8-bit PIC® and AVR® MCUs?
PIC and AVR MCUs have always been known for bringing ease of code development and rapid hardware design to embedded control systems. Our newest families extend use of those advantages with on-chip analog features like OpAmps and multi-voltage input/output ports, analog-to-digital converters with computation, software-configurable logic cells and virtual digital ports. Since these new peripherals and features are fully integrated into the PIC and AVR MCUs, they can be configured using the same integrated development environment that is used to edit and compile code. They allow embedded system designers to make use of capabilities usually not associated with MCUs.
What are the main applications of Microchip's 8-bit PIC® and AVR® MCUs?
Of course, many PIC and AVR MCUs are used in single-chip designs, where the MCU is the only chip in the circuit. The number of this kind of system is increasing as the embedded market continues to evolve and grow, and applications that were previously fully analog are becoming "smart" systems. Examples of this kind of applications would include light switches, charge cables and thermostats. In addition, PIC and AVR 8-bit MCUs are used to implement specific functions in more complex, multi-chip systems. Some examples where we see our parts used in this way include applications like datacenter servers, commercial aviation networks and surgical robots. With the new core-independent peripherals, PIC and AVR MCUs are being used everywhere and in applications not normally associated with 8-bit MCUs.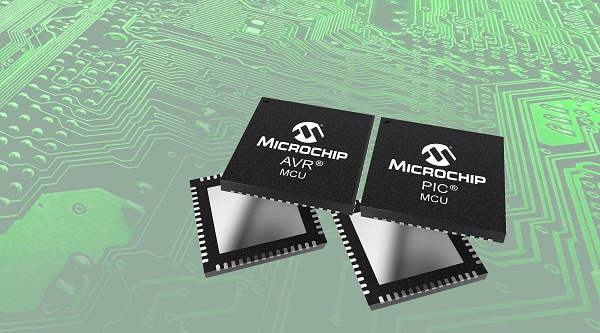 Will customized functions, like designing MVIO/CIP, a peripheral independent of the core, increase the cost and size of 8-bit MCUs?
The short answer is that any feature added to an MCU affects the cost and/or the size. The approach we take with new peripherals and features is to make sure our customers realize value that is far greater than the additional cost. For example, our new parts that have multi-voltage input/output (MVIO) cost much less than adding a voltage level translator chip to a system that uses a similar MCU without MVIO. The same is true of our parts with OpAmps and digital-to-analog converters.
How do you see the future development of 8-bit MCUs? There is a notion that the cost of 32-bit MCUs is going down, do you think this will reduce the growth space of 8-bit MCUs?
As technology becomes more affordable, an increasing number of systems will take advantage of technology to make products that are faster, better and easier to use. This trend is increasing the demand for all kinds of MCUs. Recently, we have seen some 32-bit competitors vacate the smaller memory and pin-count portion of their portfolios, creating an increase in demand for 8-bit PIC and AVR MCUs in that space. In addition, our MCUs are often found alongside 32-bit MCUs in many systems. There are several areas where 8-bit MCUs are far more suited to the task at hand, and our customers choose PIC and AVR for functions like analog "co-processors", system management ICs, and creating custom, flexible peripherals. These devices can serve double duty as a main system processor but are often paired with 32-bit MCUs in more complex systems.
Can you briefly introduce Microchip's advantages and future development plans in the 8-bit MCU market?
As the market for 8-bit MCUs continue to grow, we have launched five new families this calendar quarter and are continuing to innovate. To help customers get the most out of our new MCUs, we are continuing to invest in unified tools like MPLAB® Discover, MPLAB X and MPLAB Code Configurator to provide the most up-to-date and user-friendly development experience. These tools allow developers to use the same integrated development environment that they are familiar with for all the new digital and analog features on our MCUs. We are also continuing to support Studio and Start for our latest AVR MCUs.
Looking at the future trend of MCU technology, how does Microchip lay out in the market?
We see continued growth in the marketplace, especially as the adoption of Core Independent Peripherals and intelligent analog increases. More and more applications are becoming "intelligent"—that is—systems that were previously "simple" are now required to have increasing levels of connectivity and/or flexibility to keep pace with customer preferences. The rapid growth in the number of IoT nodes is an example of this trend. These systems typically perform a few simple tasks and are often required to be extremely efficient. For example, think of the way window and door sensors in a home security system have evolved from 1990 to now. Customers now require do-it-yourself installation, which precludes the use of in-wall wiring and presents challenges to the designers of those sensors. Battery life, easy analog sensor interface, flexibility and connectivity are "must haves" for designers of these systems; 8-bit PIC and AVR MCUs fit those criteria perfectly.