Hong Kong Business successfully recognized outstanding business leaders and firms at the inaugural Hong Kong Business Management Excellence Awards 2018 held at Conrad Hotel Hong Kong on 28 November.
On its inaugural year, the Hong Kong Business Management Excellence Award aims to honor the City's most outstanding business leaders, including noteworthy individuals and teams whose initiatives have brought tangible business gains for their company's operations.
Advertisement

This year's winners were judged by an elite panel that includes Andrew Ross, Managing Director at Baker Tilly Hong Kong Limited; Charbon Lo, Director at Crowe (HK) CPA Limited; Roy Lo, Managing Partner at SHINEWING (HK) CPA Limited; and Anthony Tam, Executive Director in Tax Services at Mazars.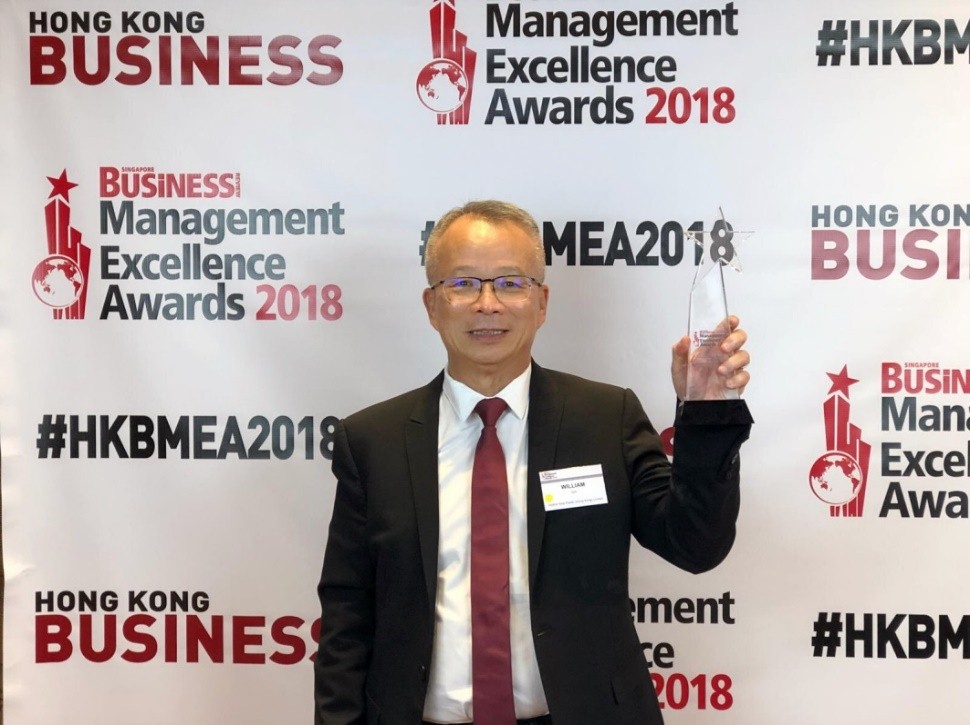 William Sim, President of Heilind Asia Pacific, wins Executive of the Year-Electronics Award. He says: "It's a great honor to be given this prestigious award. I take it as an endorsement of my belief in people and that people resource is the single most important resource in any company. However, the success of Heilind owes to the contributions of all working in our company with the commitment to be the best in class. I'm only accepting this award on their behalf. I will like to conclude by saying this award is not for me alone but it is for each and every single employee working in this great company."
Heilind is the largest interconnect distributor in North America with a history of more than 40 years. And Heilind Asia Pacific was officially launched on 12Dec 2012; by replication of Heilind successful business model in US, driving the concept of "Distribution As It Should Be" and making a difference to suppliers and customers, Heilind Asia Pacific had been outgrowing the market for nearly 6 years.
When talking about what inspired him to achieve this success, William mentioned: "Since early in my career, I learned that People is the most important resource- I like to call it a resource that drives all other resources. No matter how visionary our corporate mission is, how good a strategy we have to drive it, how much investments we have, it is ultimately people who make things happened. I also learned it is important to establish goals, communicate them well in the organization, have milestones to track our progress and have the courage to fine tune a strategy whenever necessary and finally to recognize, celebrate and reward successes."
Under the leadership of William Sim, Heilind Asia Pacific managed to achieve double of the initial financial target in 6 years. Although many external factors are causing the market to slow down visibly recently, despite expectation of a difficult and challenging market with numerous uncertainties, William is quite confident to continue building Heilind presence in Asia and to double the financial objectives again in 5 years.