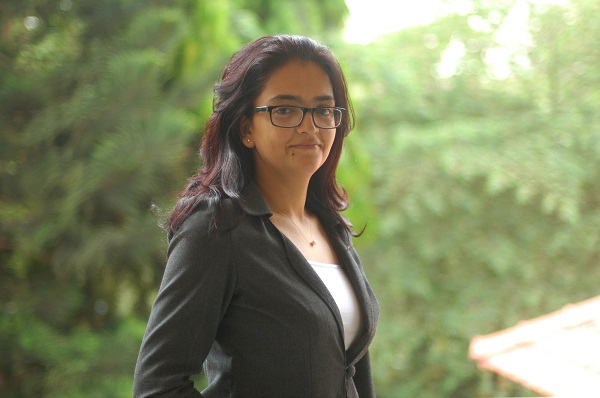 International Women's Day Special talk with Puja Bhattacharjee, Brand Strategist, Writer, Communicator, Marketer
About your journey
I am a Tech. Marketer, a Communications enabler and a Content creator by profession. My job is to help technology driven Brands identify what is working and what is not to uncover new opportunities of growth – inside out and outside in.
I started off in a Tech. PR agency as a junior executive and moved into an in house team pretty soon after. I have since worked amidst diversity, in terms of opportunities, challenges, company sizes, technologies, cultures, people and geographies. About 6 years back, I moved from the full time model to a consultant model to help leaders and organizations create and grow a niche for themselves in a cluttered marketplace, build trusted brands & sustainable businesses. Along the way, I experiment with new ideas to improve the impact of what I deliver. This has always proved to be beneficial because either way, it teaches.
I have worked with some incredible technology experts and business leaders around the world who helped me understand the fundamentals of technology and its applications, early on. Today, I work with start-ups around the world who are using technology both solving current, on ground problems and creating next gen. solutions. Working in different time zones in a single day, with people who have different mindsets and very different challenges is one of the best parts of my work.
I'd say its been a very teaching and satisfying journey for me so far.
How do you achieve work life balance?
Firstly, by acknowledging the need for it. And secondly by sparing the time to enjoy what I gain. My work involves developing go-to-market strategies, implementing launches and studying marketplace behaviours for next gen. technologies, products and services. It is easy to lose track of time and other priorities in these highly energetic environments. So, I have to be very mindful of my priorities. I try to stick to a routine that gives me the due time to my work, my health and my family. Once I started experiencing a work life balance, the results became a huge motivation source to keep working at it.
I firmly believe that a work life balance increases original thinking, productivity, creativity and empathy which are essential for succeeding in the modern work environment.
What would you say are the main challenges facing women in the technology industry at present in India?
Let's start on a positive note, the percentage of women studying and working in technology in India has increased significantly and is on further rise. We need to get better in the middle and senior level roles. Couple that with behavioural challenges and it does get difficult but not impossible to change, as we are witnessing. I think we need an equal approach, not more not less. A potential risk I see is the oppressed becoming the oppressor. And it absolutely must be avoided.
The modern marketplace, work environment is quite nothing like what it was 5 years back and there's no reason to believe that this speed of positive change will cease. For example, when I see the number of women on both sides of the table in Shark Tank India, it gives me a good vibe.
Where do you want to see yourself in next 5 years?
I couldn't probably predict for the next one year. The speed with which things change don't make it easy to predict. But I can say this much about my career. I will continue to write on technology, innovation and marketplaces. I want to keep discussions alive on demands, conflicts, leadership, technologies, sustainability, business priorities and people. I made the transition from a taker to a giver years back and that is also something I'm not planning to let go.
What would you change about the world for women if you could?
That's a really big space we are talking about! I believe in starting with oneself. I am very fortunate to be born, raised and then live in an equal environment. So I always try to step aside and give opportunities to another woman who needs them more than me. In fact, I'd do the same for any individual who needs one more than me. From a career point of view, I think creating avenues rather than readymade privileges are more important. This ensures we get what we deserve.
Diversity – race, ethnicity, gender, sexual orientation, socio-economic status, age, physical abilities, religious beliefs, political beliefs, or other ideologies, culture, geographies – is a reality and we must accept them, understand them and co-live to make this world a better place.