Join Rudy Ramos for a weekly look at all things interesting, new, and noteworthy for design engineers.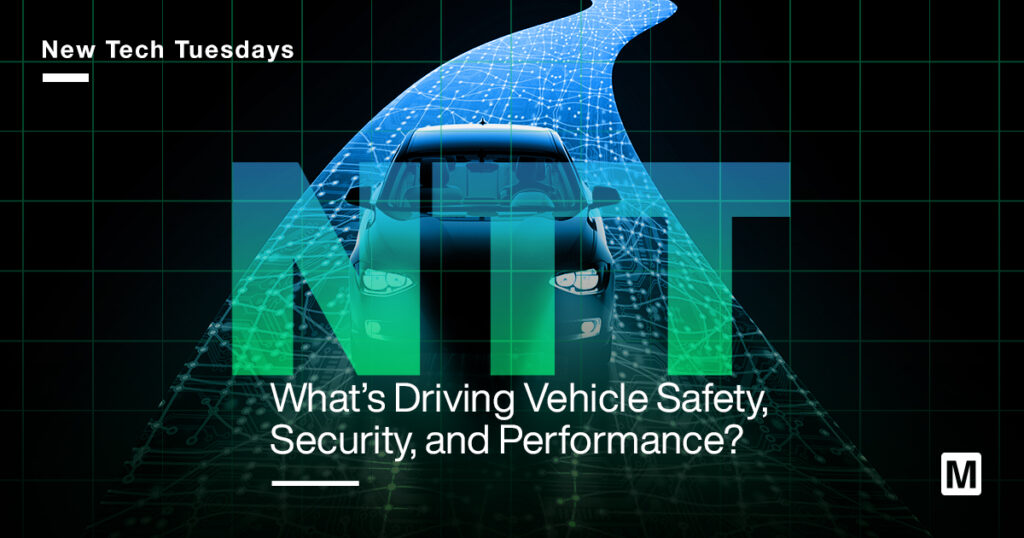 Modern vehicles have evolved into highly complex machines composed of systems and subsystems of electromechanical components that are all interconnected to work together. An array of vehicle controllers relies on rugged, high-performance microcontrollers (MCUs) for transmitting and processing commands. Many vehicle sensors enable MCUs to make real-time decisions about the vehicle's operation while maintaining the driver's and passengers' safety.
Automotive-grade MCUs are essential because they are designed to meet the automotive industry's high reliability and safety requirements. These requirements include operating at extreme temperatures, resisting vibration and shock, and ensuring data integrity in the face of potential electrical interference. In addition, automotive-grade MCUs must be able to support the complex algorithms and real-time processing demands of modern vehicles, which are increasingly being equipped with advanced driver assistance systems and other advanced features. Automobile-grade MCUs ensure automakers that their cars are safe, reliable, and capable of delivering the performance, functionality, and safety that consumers demand from their vehicles.
Like MCUs, connectors and connector systems are essential to automotive safety because they connect different electrical systems within a vehicle. These interconnected systems are responsible for many functions, including powering the headlights, operating the dashboard, and controlling the engine. Without correctly functioning connectors, these systems may not work properly, which can compromise the vehicle's and its occupants' safety. In short, connectors play a critical role in automotive safety by enabling different systems in a car to work together and function properly.
In this week's New Tech Tuesday, let's look at high-performance automotive MCUs from Infineon Technologies and sealed connector systems from Molex.