Membrane Technology is a Lot More Sophisticated Than You Might Think

April 6, 2016 – Alpharetta, GA
Hoffmann + Krippner, Inc. is proud to announce that its new whitepaper about the History and facts about Membrane Keyboard Technology is now available at http://www.hoffmann-krippner.com/pdfs/evolution-membrane-switch.pdf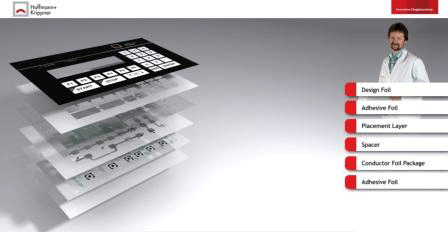 Invented over 30 years ago, membrane keyboards and switches were at first ridiculed as a low-cost but unreliable input technology.  However, after decades of improvements, the membrane switch has now been established as an effective solution for many different technical applications.
What is the history of membrane keyboards, how does their technology work, and what should device and system developers be looking for when deciding which membrane keyboard technology they should use for their projects?
This short white paper also covers advanced topics such as optical bonding, key dome layering, and capacitance touch technologies.
Hoffmann + Krippner is recognized as one of the world's leading providers of:
–       Flexible membrane switches or on carrier (aluminum, stainless steel, FR4, plastic)
–       Cutting-edge touch screen solutions with optimized evaluation, including customer-specific printed glass surfaces and optical bonding to achieve highest display quality
–       Printing on films and glass using hybrid, digital and screen printing techniques
–       Capacitive keyboards including industrial display, controller, evaluation software, interfaces
–       Electronic assembly including in-house SMD placement
–       Enclosure parts and complete aluminum or stainless steel enclosures, stainless steel fronts, produced in-house, polished, powder coated anodized and painted
–       Integrated dispensed gasket systems
–       Assembly and testing of components and systems
–       Printed electronics and assembly of electronic components on film
–       Custom foil-based potentiometric sensor systems on foil or FR4