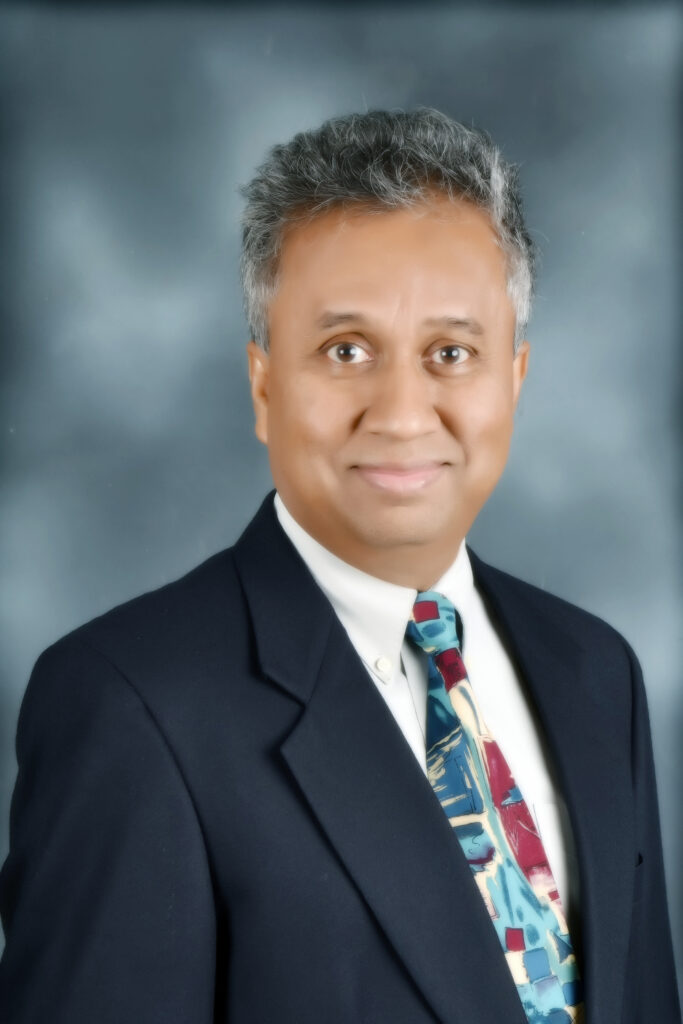 Lam India is one of the thought leaders in the semiconductor ecosystem. As a trusted, collaborative partner to the world's leading semiconductor companies, Lam Research is a fundamental enabler of the silicon roadmap. Today, nearly every advanced chip is built with Lam technology. Recently Vaishali Umredkar of Electronics Maker got a chance to interact with Mr. Krishnan Shrinivasan, Vice President and Managing Director at Lam Research India. In the interview, he talks about Lam India business, India activities, technological innovations, focus areas, COVID-19 impact, and future plans.
1. Please give us an overview of Lam Research. What are your activities and how are you supporting the semiconductor industry?
Lam is a leading global manufacturer of capital equipment used in making leading-edge-semiconductors by different players across the world. We primarily compete in four specific areas which are – deposition, etching, photoresist stripping, and single wafer cleaning. It is fair to say that nearly every advanced chip is built with Lam technology.
In India, Lam engineers at our Bangalore office, design mechanical components and subsystems, electrical power distribution and controls, and software essential to run the equipment. The India team is organized into three major areas of responsibility: hardware, software, and operations. The hardware group designs subassemblies and subsystems for Lam's product lines, providing innovation for the next-generation products, providing improvements in cost and reliability. The software group designs, tests and supports software used to control Lam's equipment and thus helps meet our customers' evolving needs. The operations group provides manufacturing, supply chain, and logistics services handling more than half of the company's global procurement.
Owing to the ubiquity and importance of semiconductors to daily lives these days, we are a very critical part of the infrastructure that enables and enriches people's lives. This is especially true for Bangalore, which is the IT destination of India and is thus dependent on leading-edge semiconductor technology.
2. What are your company's business vision and strategy? How are you supporting your customers?
Lam Research is a leading semiconductor equipment company powering the global semiconductor revolution by combining superior systems engineering, technology leadership, and an unwavering commitment to our customers through trusted solutions. Our vision is to be the most trusted partner for semiconductor manufacturers and we take pride in solving their most difficult problems. We count all leading semiconductor manufacturers as our customers.
Miniaturization and the corresponding increase in device capability/capacity have been the primary focus of technological innovation in the semiconductor space. This requires robust technological advances both in terms of processing capability and the materials used in semiconductors.
Lam provides customers with innovative technology that allows them to make increasingly more complex semiconductor devices. We are known for our product technology and thereby gain the trust of our customers by helping them solve their most challenging problems. Technology, productivity, and speed-to-solution are the three key elements for us.
3. According to you which are the technologies that can be considered as a breakthrough? And What are your focus areas when it comes to technology?
There is a range of technological inflections in the semiconductor industry that we are focussing on. One of the most familiar is the 3D NAND.
3D NAND has become a widely-adopted technology in recent years, where instead of depositing transistors on a planarlayer, we are now depositing them in vertical stacks. This increases the storage density of these flash memory chips that are part of our mobile devices, pen drives, etc. With every successive generation of the mobile phone, we can give our consumers enhanced memory capacity. Processing technologies and materials used in the 3D NAND structure are something that Lam equipment enables our customers!
As the geometry of the chips shrinks further, the onus is on us to continuously enable new kinds of materials that can be used in the chips. Lam has invented new chemical processing technologies that adapt to these new materials, whether it is a new conducting layer or a new insulating material.
Recently, our customers have adopted a leading-edge form of lithography called extreme UV (EUV) lithography, where the light of a reduced wavelength is used to print patterns for semiconductor devices. Lam is now revolutionizing this segment of the industry by providing dry photoresist deposition and dry photoresist development technology that can make the EUV lithography process more efficient for our customers. The semiconductor industry is at an inflection point, where Lam plays an essential role in its progress.
4. What is the role of the Indian R& D team in bringing these innovations?
The semiconductor equipment industry needs diverse technical talent across many disciplines. At Lam, we pride ourselves on integrating people from multiple disciplines and backgrounds into effective cross-functional teams that execute on our vision and help enhance our product portfolio.
The Indian R&D team is involved in bringing new machines and capabilities to the market. In India, Lam employs about 1,400 people, of which a large number are engineering graduates who work in software and hardware engineering. Software engineers at Lam India are tasked with developing software that controls our equipment and allows our customers to precisely process their wafers. Significant portions of the control software that is used on Lam's equipment is coded and tested in India. In many cases, we also provide direct software troubleshooting for our customers across the globe.
In hardware engineering, we employ mechanical engineers, simulation analysts, electrical engineers, manufacturing engineers, and supplier quality engineers who contribute to designing and improving Lam's products. We have several Centres of Excellence, wherein our engineers are fully responsible for critical subsystems of our machines. Thus, from a software and hardware engineering standpoint, Lam India contributes to the technological revolution in semiconductors.
5. Can you please comment on your sales in the India market?
Unfortunately, India does not have a semiconductor manufacturing industry at the moment, and as such Lam does not sell directly to customers here. However, India is a very large consumer of the end products that are powered by semiconductors.
In India, we do have a large IT and knowledge-based industry and we are one of the largest consumers of semiconductor content, in terms of office and networking equipment. In addition, Indian consumers who use mobile phones, audio-visual entertainment equipment, automobiles, etc. contribute to the consumption of a significant fraction of global semiconductor capacity.
Recently, the Government of India unveiled Production Linked Incentive (PLI) scheme for the electronics industry, primarily focusing on mobile phones. We hope that with the PLI scheme, the Indian industry will be able to climb up the value chain moving beyond the assembly of mobile phones. Semiconductor manufacturing sits at the top of the electronics value chain as it is the most complex and technologically sophisticated part of the electronics industry. Over a while, as the Indian industry climbs up that value chain from assembling mobile phones to manufacturing passive and active components, at some point, we will have a semiconductor manufacturing industry. And at that time, of course, Lam India with the technical and operations base that we already have here will have a major role to play.
6. Nanotechnology has a great impact on every technology. How are you exploring this technology in the global landscape?
Nanotechnologyis a very broad field and it includes several other aspects. For the semiconductor industry, nanotechnology consists of materials research, chemical processes necessary to either deposit or remove semiconductor materials and the behavior of materials.
In India, there is a lot of research activity at various IITs, the IISc Bangalore, and other private universities. There is a lot of interest in materials and nanotechnology research and the Government has spent a lot of money setting up several nanotechnology centers. But where India lags is in the commercialization of these wonderful innovations and inventions that have taken place in these academic settings.
7. What is your opinion on semiconductor manufacturing innovations in India?
Broadly speaking, we have just begun that journey. I think starting with the latest set of incentives that the Government rolled out in the last year, the response has been very heartening. Many electronics companies have responded positively to the Government on their offer of these incentives. In fact, I believe that even before these incentives, many contract manufacturers, for companies such as Apple and Samsung, were already beginning to move their factories to India.
8. COVID has impacted almost every business- how is Lam managing the situation?
We take great pride in our culture at Lam which is characterized by teamwork, collaboration, flexibility, transparency, and open communication. These are traits that define Lam's work culture and during the current unprecedented events, values like these help us come together and function as a cohesive unit.
Lam employees have leveraged these core values to collaborate effectively in the new normal of work from home (WFH). Like many others around the world, our employees too had to overcome the challenges that come with working from home while taking care of their families. Thankfully, the data network infrastructure provided by India's telecommunication companies has exceeded our expectations in terms of stability and efficiency enabling smooth WFH.
For our part, we have added more employee wellness initiatives to assist with balancing home and work life during these unprecedented times.
Most of our employees working from their homes and hometowns are contributing very effectively. I am glad to report that even after we moved people to the WFH model, the level of contribution, productivity, commitment to deadlines had not suffered.
The second way to look at COVID impact is to realize that Lam is a very essential part of the infrastructure necessary to navigate the economy in a post-COVID era. For example, as a consequence of COVID, a lot of people all over the world are working from home. And in doing so they are creating a lot of demand for stronger communication and data networks. To enable dispersed work models, there is a surge in investments to make our networks more reliable and robust. At Lam, we are making sure that we can support the emerging needs of customers across the world, to keep people safe, and to ensure that they can continue to contribute professionally from their homes.
9. Are there any future plans you would like to share?
From a Lam India perspective, the operations will grow, both in terms of the capability of our people and our endeavor towards solving complex problems for our customers. We are in the process of reviewing infrastructure investments to make our engineering operations stronger. We are also looking to add to our existing manpower, focussing on building stronger capacity over the next couple of years.