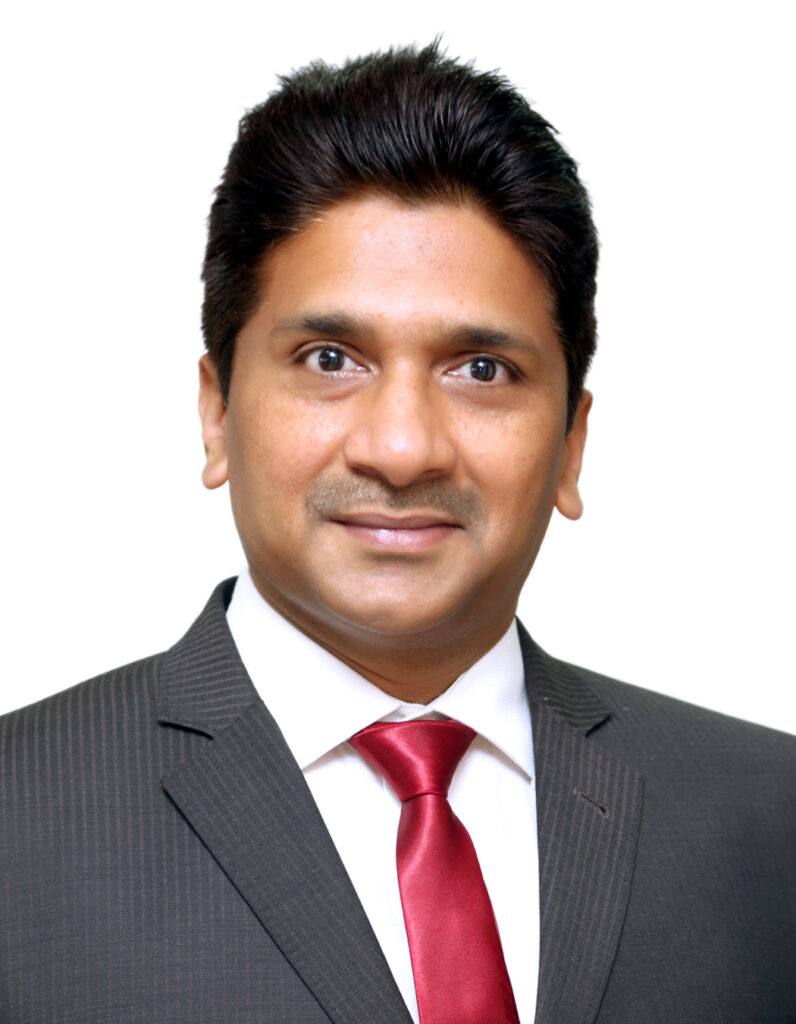 Interview with Mr. Viswanatha Raju K, Business Head – South Asia, Building Technologies Division, Bosch Limited
Please start with introducing your role; vision of 'Beyond Mobility' event and how will this event connect to the future of Beyond mobility?
I am responsible for the Bosch Building Technologies Division in India and SAARC region, which is basically into security, safety and communications domains. From building technologies, we are mainly talking about integrated, connected building solutions along with a few other Innovative solutions. Bosch is going to play a vital role in connected technologies. We see some of the global trends where our solutions are suitably aligned. The pandemic has dramatically changed the way we live and work and has impacted many industries and one of them is the safety and security industry. For example, as per the secondary sources 70% of population would live in cities by 2050 and then it creates requirement for massive infrastructure and also safety and security concerns. The second trend being,in 2018, global energy use rose nearly twice the average rate since 2010 and at the same time connected building solutions are the intelligent way of adopting technology tobuildings which would result in massive cost savings. Next trend what we see is that the building security industry is growing at a double digit pace and it is estimated at around 11% CAGR over next five years. And for the users, one of the top three concerns is about one's 'well-being' when they choose any building. Hence, only intelligent buildings that perform efficiently, financially and enhance well-being will be fit for the future. Our Division's vision is structured around the market trends and our strengths- We deliver intelligent building technologies that create a fascinating experience in public and commercial spaces.
How are Bosch's connected building solutions enabling safer, more livable, more secure, and enjoyable buildings for inhabitants?
With the world on the cusp of a digital revolution, it is no surprise that only intelligent buildings that perform efficiently, financially, and enhance well-being will be fit for the future. Aligned with this notion, Bosch India offers integrated connected building solutions to ensure the safety and security of lives, buildings, and assets. Bosch centers its connected building solutionsaround making buildings secure, more livable, and enjoyable for inhabitants.
Bosch developed Building Technologies are coupled with IoT solutions that provide an integrated platform for security, safety, and communication needs. The connected building solutions cover commercial and residential buildings including shopping malls, offices, and urban development spaces. Smart building capabilities delivered by Bosch offer greater operational efficiencies in facilities management and new innovative services to end-users. Bosch has invested in engineering infrastructure in India and will continue to invest in the future too towards creating future-proof solutions for a better life.
As cities in India evolve and energy demands surge, planners, developers, utilities and governments are looking towards 'intelligent' buildings that operate more efficiently while keeping the inhabitants secure in these spaces. Bosch's connected building solutions cover almost every area within a building, from the inhabitant's safety, security, and comfort. We will continue to leverage our deep domain knowledge and expertise to continue disrupting the security and building technologies space.
For instance, Bosch Camera Trainer integrated with deep Machine Learning can teach cameras to detect objects or situations that would have previously gone undetected. Based on examples of target objects and non-target objects, this module uses machine learning to allow users to define objects that are of interest to them or things that are critical for them and generate alerts for the same. Bosch's Video-based Fire Detection is the perfect answer for certain facilities which minimizes detection time with low false alarm rates. Improving the rescue chain through fast detection and situational awareness which protects lives and minimizes damage to assets.
Bosch additionally offers wired and wireless conference systems for meetings of all sizes that provide excellent sound quality while keeping a safe distance. Further, solutions from Building Technologies have numerous applications in helping to manage the current Pandemic situation, in areas of Social Distancing, Crowd Management, Touchless Access, and Touchless Human Skin temperature measurement.
Bosch's building technologies are made for an intelligent and smart future.Bosch's end-to-end solution for office buildings helps save on costs, create a pleasant working environment, and aid the occupant's well-being.
Please details on how Bosch's integrated building solutions are in line with the 'Make in India' initiative?
Worldwide,we are well known for IoT based connected integrated solutions. Scarce resources, climate change, urbanization, demographic shifts, digitalization, and demands for greater quality of life—the mega-issues of our time—require major changes in the infrastructures and commercial buildings. The need for security, efficiency, and comfort is rising, as well as the demand for connected building solutions. The Internet of Things (IoT) is opening up many new possibilities and opportunities. Connectivity is bringing scores of new developments! One of it is that key areas of building services will be closely interconnected in the future. Leveraging and applying all the synergies in a sustainable way requires an integrated approach. Bosch has the expertise needed to integrate all key aspects into a single solution. Bosch is focused on a clear vision — to be the number-one choice for the technologies and services that make buildings more secure, more comfortable and more efficient. Many of Bosch's communications products are locally manufactured in India and plans are in place to extend this to Video Surveillance and Fire Detection portfolios. These locally manufactured products would address the affordability aspect for the Indian market.
Can you please talk about smart building industry in India and its future?
In a world where everything is digitized, the building industry is taking a cue fromthe human-centric workspace and smart homes by building smart buildings.These commercial structures will become more intelligent, more energy efficient, withhigh performance integrated security. The concept of Smart buildings is actually catching up in India and is here to stay, with demand being generated from both Domestic players as well as from Multi-national Companies. I can't put any numbers here, but I can state that while the demand in this segment was earlier restricted to few players, these days it has spread to a larger user base, who are ultimately looking for smarter and more efficient buildings, further, with the added objective of ensuring the well-being of the occupants in these Smart buildings.
Can you please discuss your future plans if any?
We observed that 2020 was an exceptional year for the industry, however we understand from secondary sources that in the midterm up to 2024, the security industry would progress with a double digit growth. With the improvement in the COVID situation we observe that stalled projects are opening up, especially in the infrastructure segment where our play is prominent. We see good number of projects lined up in the segments of Metros, Airports, Ports, Healthcare and Commercial spaces.We are optimistic of achieving doubledigit growth in the mid-term.At Bosch Building Technologies we work towards Building solutions for a Better Life by empowering you to build a Safer and more Secure World.