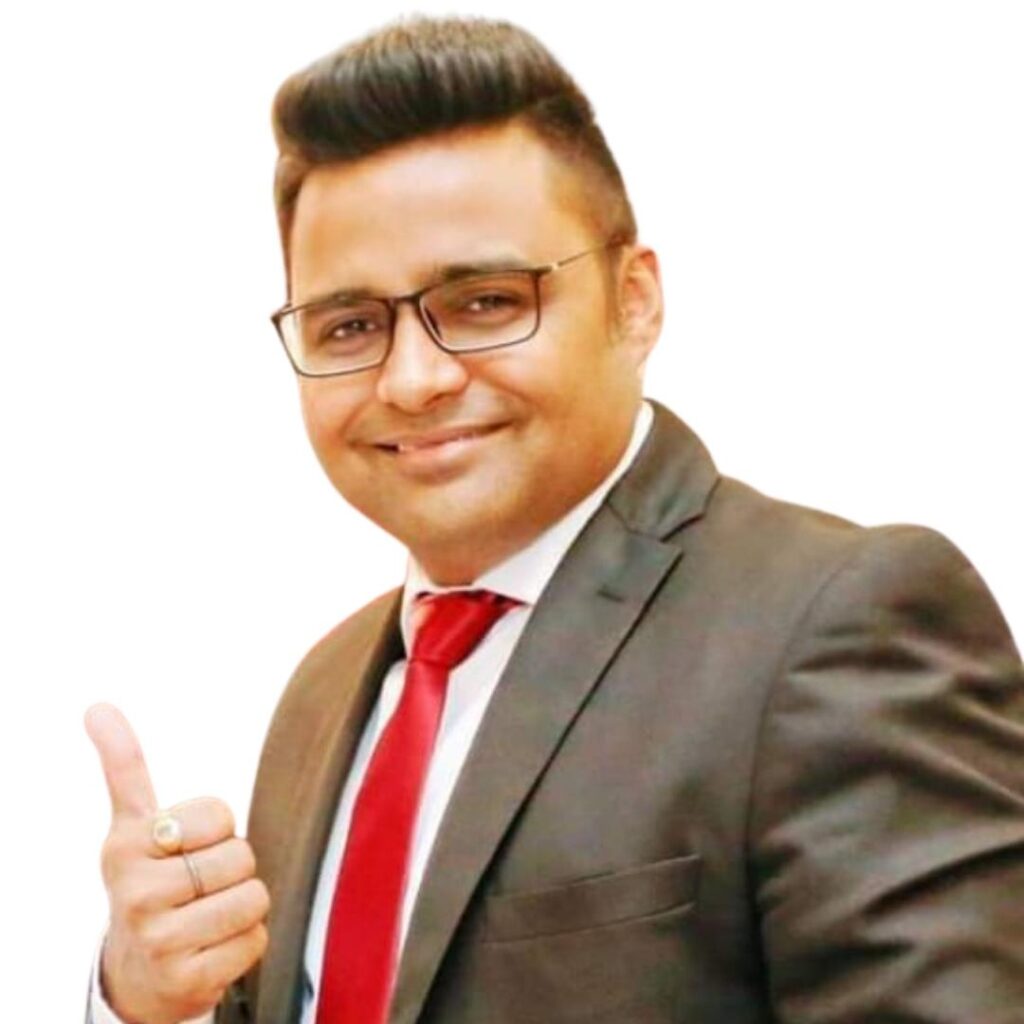 Lexar, the top 3rd Global Brand of Flash Memory Solutions company.  Lexar provides a variety of products including memory cards, USB flash drives, card readers, solid-state drives (SSD), and DRAM, that fit all of the needs from tech-savvy to technophobic. Lexar plans to expand its business aggressively with the launch of new products in the Indian market.
Director of Lexar, Mr. Gaurav Mathur shares his insights about these products and plans to enter in India market.
1.  Lexar has recently launched NM 760 SSD. What are its features?
Lexar has launched the Lexar NM760 M.2 2280 PCIe Gen4x4 NVMe SSD in India. The SSD has been specifically designed for filmmakers and gamers in mind, who require faster speeds and more computing power to transfer high-quality data. With read and write speeds of up to 5300MB/s and 4500MB/s, respectively, the SSD provides a high-speed gaming experience. NM760 is a PCIe NVMe SSD that outperforms a standard SATA-based SSD by 9.6x. It's backward compatible with PCIe 3.0 and uses PCIe Gen4x4 NVMe 1.4 technology standards. Also it's developed with the 12nm controller to consume less power for longer battery life, and is widely compatible with notebooks, PC, PlayStation® 5 and etc., delivers powerful performance for storage backup and access to content.
2.  How efficient are Lexar's products in terms of performance and power consumption?
Lexar makes it a priority to improve product reliability and durability. In terms of performance, consider Lexar memory cards, which come in a variety of speeds, factor types, and specifications. As a result, everyone can find what they need, from casual users to professional photographers. Professional photographers can enjoy the best product performance from Lexar by purchasing cards with superior performance such as the CFexpress Type B DIAMOND (up to 1900MB/s read and 1700MB/s write) and SD 2000x GOLD series (up to 300MB/s read and 260MB/s write). Lexar has also spent a significant amount of time and money developing high-end gaming products of ARES DDR5 5200 Memory and NM800 PRO M.2 PCIe Gen4x4 NVMe SSD with superior performance and low power consumption, and more competitive DRAM and SSD solutions.
3.  What are your current competitors in the market, and what are your plans to achieve the required growth for Lexar in India?
WD, SanDisk, Kingston, Crucial, and Samsung are currently developing products that are similar to what we are developing. However, we make every effort to provide the best storage solutions of full product lines of memory cards, card readers, USB flash drives, SSD, and DRAM on the market for our customers, who are professional photographers, content creators, PC enthusiasts, and everyday users, so that they can find what they love and need. To achieve the necessary growth for Lexar in India, we intend to expand our range of services and make products available in more places by expanding our network from metro cities to tier1 and tier 2 cities.
4. What products do you offer to meet this increasing demand for storage?
Lexar offers the widest range of purpose-built storage solutions, catering to a variety of use cases, including personal, professional, gaming, entertainment, and enterprise requirements. Reliable solutions to move files seamlessly across multiple devices in fast speeds are what all the users want from a portable SSD. Our portable SSD portfolio has been designed specifically for providing the performance boost, reliability, and extra capacity needed to meet the most extreme demands of transferring files across all kinds of devices. Other than that, we also offer the customized solution in the enterprise segment. For example, the device bundle demand, and high-durability microSD for surveillance camera and car recorder.
5. How are you keeping up with the changing demand for storage solutions?
Today, consumers want various types of storage solutions based on their needs. It could be a simple backup and super-fast portable storage device to upgrade their PC, or gaming rigs. We have purpose-built storage solutions for a wide range of demands and storage requirements, including mobile phones, PCs, and so on. In fact, across our Lexar brands, we have the widest portfolio of Solid-State Drives (SSDs).
6.  Cloud storage is prevalent and accessible these days. It has several advantages over flash memory. How do you see the future of flash memory devices?
Cloud storage is a storage device that can access contents via the Internet, typically from a laptop but also from smartphones and tablets, which surely has its own advantages in simultaneously backing up data. However, when it comes to flash drives, most cloud storage can only be accessed with stable internet while flash drives store the contents in the drive physically and only require a USB port on the computer to access. We realized that most of our users, such as content creators and filmmakers, are looking for a better storage solution that can give them a better speed to ease their transfer time, and bigger storage capacity for backing up their data, thereby increasing their productivity. In fact, both cloud storage and flash drives can meet their needs, they can choose the products based on their usage habits.
7. India is still a developing country and holds one of the great minds working in the technology industry, what are your growth plans to dive deeper into the India Market?
India is growing in a variety of fields, one of which is the technology industry. We are working on producing the best products and making them available in the market on a large scale because memory cards such as CFexpress and SD/microSD cards, USB flash drives, SSDs, and DRAMs are critical components for the IT sector. We aim to expand the Lexar market by implementing product availability not only in metro cities but also in tier 1 and 2 cities, by improving distribution and increasing service centers.