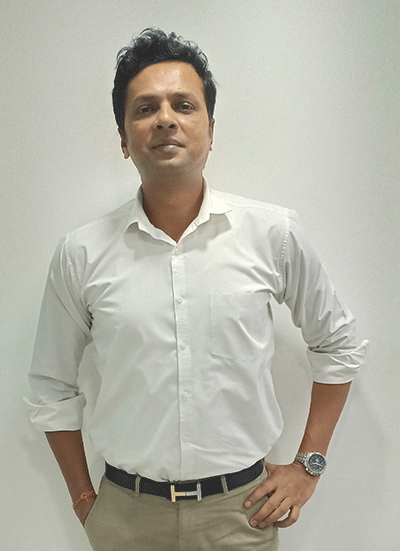 iRobot- a global company that makes floor cleaning robots for effortless cleaning since 25 years. Puresight Systems Pvt Ltd. is the official distributor of iRobot products in India which was established with a vision of becoming a leading provider of home robotic appliances.
On the completion of its 25 years, COO of Puresight Systems, Mr. Pulak Satish Kumar shares more about the product opportunities and market growth.
Q1. The evolution of Robots in Indian households in the last five years?
In India, especially in the urban section, the uptake of automation, AI and robotics has been tremendous. The interest in robotic household cleaners has piqued in India in the past 5 years,transforming them from novelty items to must have products for homes.  In fact, research suggests that the household robotic vacuum cleaner market is slated to grow by over 15% between 2017 and 2021. The adoption of robotic vacuum cleaners at such a rapid rate can be attributed to the ease of use and convenience of cleaning robots. However, the safety factor plays a huge part too. These robots have done away with the need to hire unknown and possibly untrustworthy house help and can be used to place emergency calls as well. This is especially beneficial for seniors who live alone owing to the growing nuclear family trend in the country. Several leading companies are striving to make robotic cleaners the new normal in India, so it is safe to say that the robotic revolution has just begun.
Q2. Current Market share of iRobot in India?
Currently this category is an evolving category and it's too early to comment about market share. But positively very soon we will witness a greater demand in terms of market awareness and more players in the category.
Q3. What is the road map of iRobot for the year 2018-19 in India?
Puresight Systems Pvt Ltd is looking to appoint new channel partners across metro cities to reach end consumers backed up by authorized service centers.
Q4. What is the target iRobot looking by 2020 FY.
We have grown more than double in last two years. By the year 2020 we would be growing more than 5 times, with a greater market reach & penetration.
Q5. Puresight systems has already 4resellers in India, 2 in Bangalore and 1 in Chennai, 1 in Mumbai. How many you are planning to expand further more in India.
We have noticed the huge increase in demand of iRobot robotic vacuum cleaners over the past 2 years. We have grown more than double in the last two years. By the year 2020 we would be growing more than 5 times, with a greater market reach. With regards to expansion, we plan to open more stores in metro cities like – Mumbai, New Delhi, Hyderabad and Pune & other important places.
Q6. What are your plans for other counter parts other than South India, or any prominent cities where you are planning to expand?
We have plans for expansion into more cities such as Mumbai, New Delhi, Hyderabad and Pune.
Q7. Currently which is more beneficial to the sales, online or offline distribution?
All the sales channels including Online, Offline & E-Commerce (Amazon) is facilitating us to reach to more consumers every day. At this particular juncture, it is very difficult to differentiate amongst these.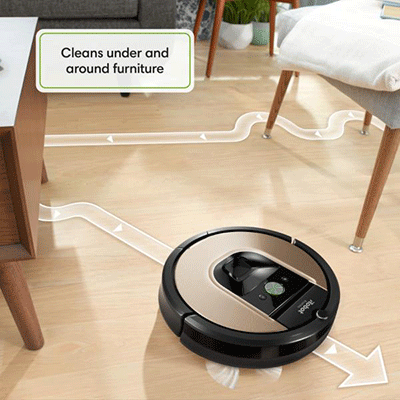 Q8. How iRobot products are different in comparison to their competitive products in market?
The real differentiation that these robots brings to the customers is "Effortless Cleaning" as compared to the traditional way of cleaning. They give you ease of operating them from anywhere as these are connected devices. As a customer you get more disposable time for yourself, better cleaned floors and most of all, an overall sense of happiness by having such products at home. The legacy of 25 years of robotic expertise itself explains the USP of iRobot products. iRobot products utilize AI, Machine Learning and robotics to make products that are incomparable when it comes to power, efficiency and intuitiveness. These cleaning robots navigate through homes, sensing dust and dirt even under furniture and in hard to reach corners. Even miniscule contaminants such as dust particles or pet hair can be sensed and picked up by these robots. With our innovative design integrated with Amazon's AI Alexa, these robots can be voice controlled. They can be remotely operated from across the globe using an app available on iOS and Android platforms.  The iRobot app also provides a comprehensive clean map* after every cleaning session which displays cleaning coverage and areas of concentrated dirt. This way, people can plan and oversee cleaning sessions even if they are miles away from home. The app also sends push notifications once the cleaning session is complete to give customers peace of mind that they will return to a clean home.
Q9. How Alexa integration with iRobot products helped in the growth of the brand, and its sales?
Alexa integration has given our robots the power to be voice controlled. Users can verbally command the robot to start or stop a cleaning session. This has exponentially increased the convenience that comes with the presence of a cleaning robot in a household. Alexa being a new concept which is very innovative and being adopted by many. These consumers are also looking for devices which can work with Alexa. Vice-Versa, Roomba consumers are also excited to learn the Alexa integration. This is helping both the brands.
Q10. What is the growth opportunities of IoT connected devices and appliances in India, how it is benefiting the mass?
A research by IT and Networking leader, Cisco, predicted that 50 million connected devices will be active across the world by 2020 with a total market value of USD 19 trillion. In India, the Smart Homes solution market is growing by 30 percent YOY. Technological advances along with rising incomes of households are giving people the opportunity to access these technology-driven Smart Home solutions. People are now investing in AI powered smoke alarms, security systems, entertainment systems and energy efficiency systems. So, the working population that leaves behind their elderly parents and kids at home can have peace of mind. The added security and convenience that comes from the use of connected devices is essential for seniors who live alone. Around 15 million Indian seniors, above the age of 60, live completely alone or with a partner, who is approximately around the same age. They are susceptible to certain health risks such as anxiety or heart disease due to isolation. Connected devices such as Google Home that offer hands free calling ensure that they can reach out to someone during emergencies. With all these factors, we will witness the huge demand of smart & connected home appliances which are smart and will be equipped with AI and latest machine learning. Examples are Roomba vacuum robots and smart refrigerators.