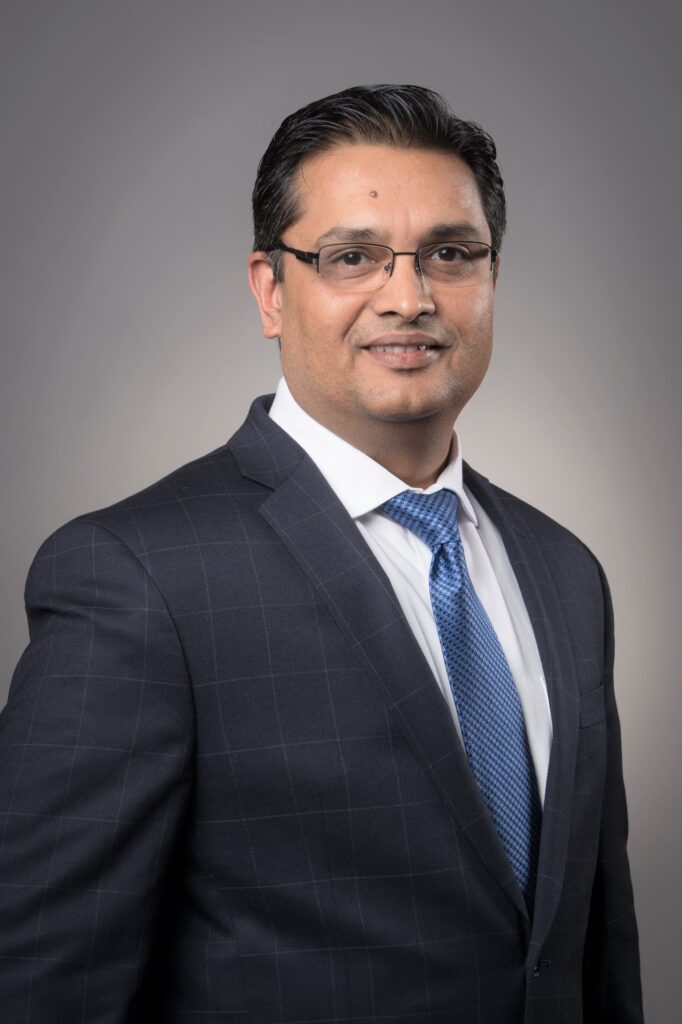 As an engineering company that works with every OEM to design and manufacture the sensors and connectors that will empower vehicles a few model years into the future, TE Connectivity sits in a position that offers a pretty good perspective on the future of electrification in transportation.
In this interview Sameer Pagnis, President of Global Automotive for TE Connectivity speaks how COVID-19 is reinforcing demand for electric vehicles.
1. Can I have your perspective on the future of electrification in transportation?
It is clear that EVs have won the race. Not in terms of volume yet but from technology perspective there is clear acceleration that is pointing to a robust growth. There are many scenarios of adaption but if we pick a relatively middle of the road scenario, it is foreseeable that the new energy vehicles could have ~40% share in 10 years. During the time pf pandemic, we saw a clarity of direction from the governments of various countries around CO2 emissions and they incentivized the electrified vehicles and actually many have disincentivized producing ICE cars. This conviction is one of the vectors that is driving the adaption rates apart from technology readiness around charging time and range as well as excitement from consumers as they start to see an advanced line up of cars.
As of this year several countries and car manufacturers have expressed their intent to stop ICE vehicles and we see that infrastructure is developing. All of these elements point to a rapid adaption in an accelerated manner.
2. How do you look at this crisis time for your automotive business?
Even when the pandemic had everybody shut down, customers continued to talk with us about the future of what they need, and our outlook for future revenue continued to outpace past years. We have deep customer relationships: we engage with them early on, true to our innovation culture, where we collaborate to solve their application problems. We don't design products for the sake of it; our mission is always to solve specific problems That our customers have. In these times of crisis, we have an elevated responsibility as market leaders in our space. The only way to do it is to keep customer at the heart and center of what we do.
3. How does Supplier OEM relationship drive Electric vehicle innovation and how it will be successful?
The acceleration of government regulations and consumer adoption means that OEMs worldwide must prioritize launching competitive EVs into the market under a new accelerated timeline of EV adoption and the manufacturers finding the most success are those working in close partnership with expert, global component suppliers. To enable high-voltage connectivity, OEMs don't simply need hardware, they need to work closely with suppliers who can help them understand and develop more efficient EV architectures – faster, and on the first iteration. One of our foremost advantages at TE is that we partner closely with OEMs and leverage our broad product portfolio, global footprint and capabilities that our thousands of engineers around the world have built over several decades.As an example, range anxiety is a key challenge all OEMs are trying to solve. In that process,TE has helped a number of leading EV players, both traditional and new, develop customized solutions for their fast-changing vehicle architecture.
4. How are connector companies partnering with the automotive industry to create the next wave of innovations?
It is crucial for us to understand what our customers need, both today and tomorrow, and to invest in engineering and process capabilities, and broaden our solution portfolio to meet these needs. We're also investing in other areas, such as our supply chain. As you know, in the past several years automotive supply chains have undergone significant change, and it is our responsibility to help our customers operate more efficiently. Supply chains are also tested at times of stress, such as when countries changed their trade postures or when companies must spin on a dime to address issues related to the current pandemic. During these times, we are able to support our customers at an exceptional level due to the efficiency of our supply chains and global manufacturing footprints.
5. How do you see the opportunity in commercial electrification? And what are your solutions for this segment?
We expect commercial electrification to advance rapidly in the coming years, and I believe we're at an inflection point where private-sector innovation will play a large role in driving a cleaner and greener future for commercial vehicles. With this change, we see enormous opportunity. Because of TE's early investment in electrification, we are poised to reap the benefits of the rapidly electrifying commercial segment. Why? Our connectivity technology is designed for ultra-harsh industrial applications like mining and construction. This high-grade tech translates well to commercial vehicles, including buses, trucks, and delivery vans, so customers can be confident it will exceed their needs for the wear and tear of day-to-day commercial use and limit repairs and replacements, a major long-term cost-saving incentive of going electric. Rapid urbanization and e-commerce are continuing to drive demand for commercial vehicles worldwide: from buses and garbage trucks to last-mile delivery vans and long-haul cargo vehicles. Manufacturers of commercial vehicles are clearly beginning to see regulation as an opportunity and competitive advantage, rather than just a mandate, and are converting their fleets well in advance of policy measures.
6. Please shed light on next generation mobility?
Powertrain electrification and autonomous driving are the key technology drivers that will ultimately lead to a new generation of all-electric, fully autonomous vehicles. At the same time, with the emergence of new business models, utilizing cloud and big data technologies, will open up different avenues to unlock value. The development of this next generation of vehicles is being driven by five key technological advances: 1) The ability to collect and analyze data from sensors in cars, as well as from specialized data service providers such as digital mapping companies. 2) Cheaper computing power and storage capacity, which is now available in vehicles, smartphones, and the cloud. 3) Ubiquitous broadband Internet, which is available through Wi-Fi, 4G, and 5G connectivity. 4) Increased energy capacity and the potential for reduced charging time from new, fast charging infrastructure. 5) Third-wave AI technologies, such as deep learning combined with big data. These technologies are at the core of intelligent autonomous systems that automate a growing set of well-defined tasks. They enable vehicles to perform tasks, while achieving error rates that are as low as those associated with humans who do the same tasks.
7. Where would you like to position TE Connectivity in connector solutions for the automotive segment?
From a connectivity standpoint, TE focuses on safety and reliability. Connectivity is playing an ever more important role as automotive systems get ever more integrated and complex. The industry is dealing with increased challenges such as thermal management, electromagnetic noise management, vibrations, and redundancy. OEMs will look to expert partners like TE to provide them solutions that perform to their exacting design requirements. The unique advantage TE brings to the table is our vast experience and portfolio that spans different industries and is extremely valuable to Automotive space as those technologies start to merge with the future automotive architectures based on high power and high speed data.
8. How do you see the adoption of driverless cars and its future?
Today we already have cars that are equipped with Level 2+ and L3 functionality, and that journey will continue, albeit a little bit slower than electrification. Vehicle features will continue to demand high-speed data transit. EE architectures will need to evolve due to demands around data speed, reliability, thermal management and noise management, and that will drive higher value for us. The exciting thing for us is that our engineers have already started to shape our product portfolio and solutions that can serve the demands of the future.
About Sameer
Sameer Pagnis is president of TE's global automotive business. He is responsible for the auto team's productivity, quality, portfolio management, global pricing and new go-to-market strategies. Sameer has been with TE for 22 years and previously led our Automotive Americas organization, served as TE's Chief Strategy Officer, and General Manager for our Industrial & Commercial Transportation and Application Tooling businesses.