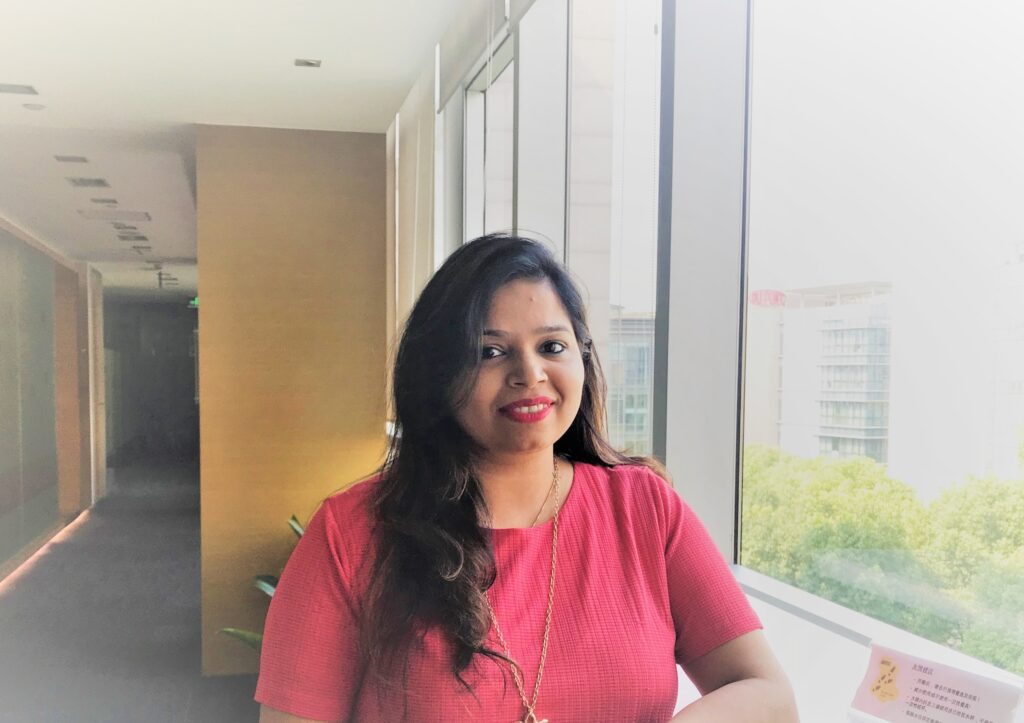 Interview with  Ms. Swati Verma, Manager Inclusion and Diversity, Asia Pacific, Eaton 
1. What infrastructure facilities are available to working mothers?
We have multiple flexible options to ensure smooth integration of women professionals during and post their return from maternity. For expectant mothers, women professionals are encouraged to avail work from home options for two months before their maternity leave. In addition to this we have various facilities for working mothers:
• Creche or Daycare policy – At some of our locations, we have an in-house daycare facility, like – Eaton's Electrical Sector manufacturing plant in Puducherry has a fully functional daycare facility for employees. We reimburse a defined amount to employees with children between 0 to 6 years of age for other business locations.
• Medical Facilities – Along with a medical room, we have on-call nurse / medical support to help our employees during medical emergencies.
• We have reserved car parking / medical/resting rooms facility for expecting mothers.
2. How has Eaton kept gender diversity in the manufacturing industry?
At Eaton, we ensure equal opportunities for women employees in all functions. We have policies and practices in place that helps women achieve their highest potential in an environment that promotes innovation and open communication. Across all employment levels, we have, on average, 40% women representation.
3. What other initiatives and programmes has Eaton launched for women?
We aspire to be a model of inclusion and diversity in the industry. Our programs and initiatives are directed towards embracing inclusion and encouraging gender balance in the field of science. We have various programs for women right from school to corporate level. We support girl students at schools in Maharashtra under our iTeach program. We also run a pan India educational scholarship program called 'Pratibha' for women engineering talent at both undergraduate and post-graduate levels. This scholarship program recognizes exceptional female students in India's leading engineering institutions and assesses their academic excellence and co-curricular achievements. For young women, we have Udayan Shalini Fellowship. It is a personality development program supported by mentors for deserving and talented girls from weak socio-economic backgrounds. We have a unique program called ReLaunch, a career transition program for female professionals who have taken a break in their careers and are now looking to restart their professional journey.
4. How woman can enhance their fundamental skills in a manufacturing industry?
Men are still more likely to pursue manufacturing careers, and hence we should encourage women to pursue their interests in STEM fields. There are many workshops/ academic programs designed for young women to discover their interest in STEM fields. These workshops provide guidance and various career opportunities that women can embark upon. STEM skills being quintessential, remains with you throughout life if taught at a young age.
We have special technical training workshop to enhance their skills in CNC M/c programming m code and G codes, Round and roundness quality problem solving, Seat roundness problem solving, Valve parameter measurement, Seat. grinding m/c setting problem solving and sharpen some behavioral skills.
Women should also participate in on-job learning and cross-functional projects (global/regional/country specific). These projects allow them to lead/contribute their expertise and thus build new skills, network and get visibility across the organization.
We also focus on enhancing women personal and professional development for talent through our program – SHINE (early women talent development ) .Inclusion ERG's partner with plant leadership to drive commitment toward diversity and inclusion. Women iERG café being conducted for personal development to address themes which are relevant to women in plant and People with Disability iERG focus on building inclusive cultures for PwD's by sensitizing leader and employees.  Talent day where high potential men and women talent at plant get an opportunity to interact with global, regional and country leaders 1) Leaders meet Talent – to assess their functional and Leadership potential, understand their career aspirations, provide feedback on strengths and development areas 2) Talent meet Leaders – To get exposure to leaders from cross businesses in the same functional domain, learn about leadership expectation, get advice for personal career growth.