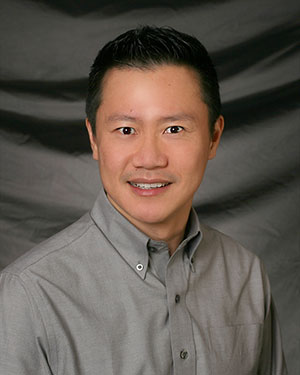 "We've seen great growth through our website in India, and we've served the region nicely with our digital platform and self-service model", says Tony Ng, Vice President, Global Sales, Digi-Key Electronics in an exclusive email interview with Electronics Maker. Read the Full interview below:
Tell us about Digi-Key's success journey so far as one of the major electronics components distributor in world?
Digi-Key's founding principles revolved around three things all engineers need: selection, speed, and service. Our strategy for all 46 years we've been in business is to offer the largest breadth of product in the industry with same day shipping while also offering the best customer and technical service to our customers.
Those same principles are still present today and we have been living up to customer expectations by offering more than 8.1 million electronic components, including over 1.4 million in stock, from more than 750 supplier partners. We offer a vast selection of online resources and numerous Supply Chain solutions such as API and bonded inventory. We also have local sales and customer service personnel available, and through localized websites we are able to deal in local currencies.
What do you say about the key thrusts driving this success?
From the engineer's perspective – availability, timing, and service make all the difference when it comes to product design and development. The engineer is used to working quickly and efficiently, despite having limited time and resources and often lacking specialized knowledge and/or experience.  We are able to offer a single resource for the engineer, supporting their shifting demands from no matter what phase of the design or production process they're in.
Inevitably, the customer is responsible for shaping the business model and today, it's the global buyer who plays a key role in changing how distributors operate. We're able to take the feedback of our customers and adapt our website and distribution processes to support and sustain the evolving needs of today's engineer.
What are the competitive features you are offering to industries that stays you ahead in the competition?
We believe employees are essential for success. The Digi-Key team makes that happen by fulfilling our promise of superior selection, speed, and service. We offer 1.4 million components in stock and available for same day shipping, as well as customer service representatives and Application Engineers that are available 24 hours a day, 7 days a week, 365 days a year via phone, email, or webchat. We also provide global support in local languages and currencies.
In addition, we are guided by servicing the customer, which is why it is important to offer customers a wide variety of online resources and tools to help them in every stage of their journey. The Digi-Key website is the best source for digital content including data sheets, application notes, articles, new products, technical solutions, reference designs, symbols and footprints, part search, development kits, evaluation boards, technical support, EDA and design tools, and product training modules.
We currently have 81 websites in 10 languages and 24 currencies.
These are all important for eCommerce because the more you can offer assistance from the research phase of a design all the way through to the production of a product, the more likely a customer will stay on your website throughout the process.
What are the latest technologies you are most excited about and your focus in this?
We are currently in a time of great technological advancement. The vast growth in application areas such as IoT, Industrial Automation, and AI is opening the door for a rapid increase in new inventions, as well as improvements to existing ones.
We are also seeing more and more people get involved in engineering. The Maker Movement allows anyone of any skill level to tinker around with technology and electronics. Finally, we're seeing more involvement in STEM in schools which generates an interest in engineering at a younger age than we had in the past.
How does marketing for a distributor differ from the marketing done by manufacturers in the electronic components industry?
For any design,engineers typically need components from more than one supplier. Digi-Key services the entire BOM (bill of materials) and everything the customer needs, from a single component to entire reels. We are an NPI (new product introduction) leader for over 750 manufacturers in the entire industry, not just a single company. Because of this, we are able to market and offer the latest and greatest technologies and products, as well as the tried and true, for customers with projects in any application area.
Being a distributor with many different supplier partners also allows us to offer a vast selection of online resources featuring content from various manufacturers including a range of EDA and design tools, reference design library, on-demand multimedia library, a comprehensive article library, and community forums, among others. Engineers have 24/7 access to everything they'd need to complete their designs quickly and easily.
Can you outlook the electronics components market and its growth in India recently?
Through the first half of 2018, sales in India are up 63% over 2017, with customer count up 40% over the same period.
India is an exciting market due to the number of engineers entering the workforce every year. Also, a 2017 study found India to be one of the top 3 "startup ecosystems" in the world, which plays very well into our high mix/low volume model and our move into the Maker Movement.
We've seen great growth through our website in India, and we've served the region nicely with our digital platform and self-service model. The recent addition of local currency has had an immediate impact, and we will continue to pursue additional opportunities to make it easier to do business from this high-growth market.
What are the topmost challenges if any you observed in recent years?
There have been a number of challenges which are actually opportunities for our business model, mostly surrounding speed and availability. There is a high demand for shorter engineering cycles, quicker time to market, mass customization, and more. Recently we have been facing the dynamic nature of the industry and the impact and opportunity of digital solutions to better serve our customers. Also, the industry has been dealing with challenges around inventory and shortages. Lead times are getting longer and we're not able to accurately predict when that will change.
Fortunately, Digi-Key's model is well positioned to handle speed and availability as we have a strong foundation and long-time proven track record on which to continue building.
What do you think the next 5 years will hold for Digi-Key?
It's hard to predict the up and down trends of our industry. With the current hill there will inevitably be a valley, but luckily for Digi-Key that is what our business model prepares us for.
Also, we're currently in middle of a 93,000-square-meter expansion project that will ultimately enable us to sustain our model of offering that broad selection and high in stock availability with the benefit of combining orders from one shipping location. We feel it helps us best serve our customers for many, many years to come.