SparkCognition, a global leader in artificial intelligence (AI) software solutions perfected for business, is pleased to announce it has signed a definitive agreement to acquire Integration Wizards, a leader in visual AI. Through this acquisition, SparkCognition expands its IP portfolio to include computer vision capabilities, bringing greater value to its industry solutions. The technology leverages new and diverse data sets, including CCTV feeds, drone footage, video from handheld devices, and existing camera infrastructures. The solution can be deployed in hours or days, and helps address critical problems, including safety, security, visual inspection, productivity, and situational awareness. Today we speak to Kunal Kislay, Co- founder & CEO, Integration Wizards and Sridhar Sudarsan, CTO, SparkCognition.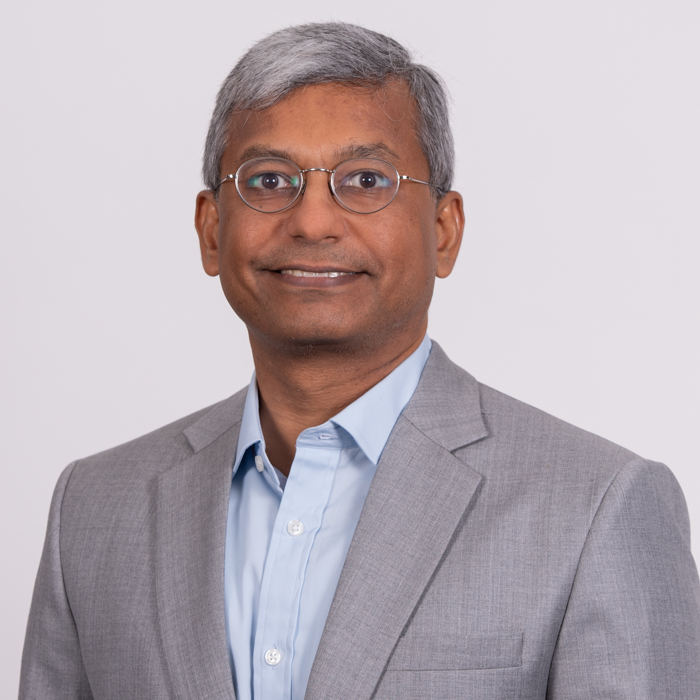 Q: Can you give us a brief introduction about Integration Wizards?
Kunal Kislay: Integration Wizards started about eight years ago. One of the sole reasons that we exist is to make sense of the kind of visual data that's around us. We are an Enterprise AI platform that allows its customers to onboard CCTV cameras, or any other visual sources that are out there, and to derive meaningful information out of it.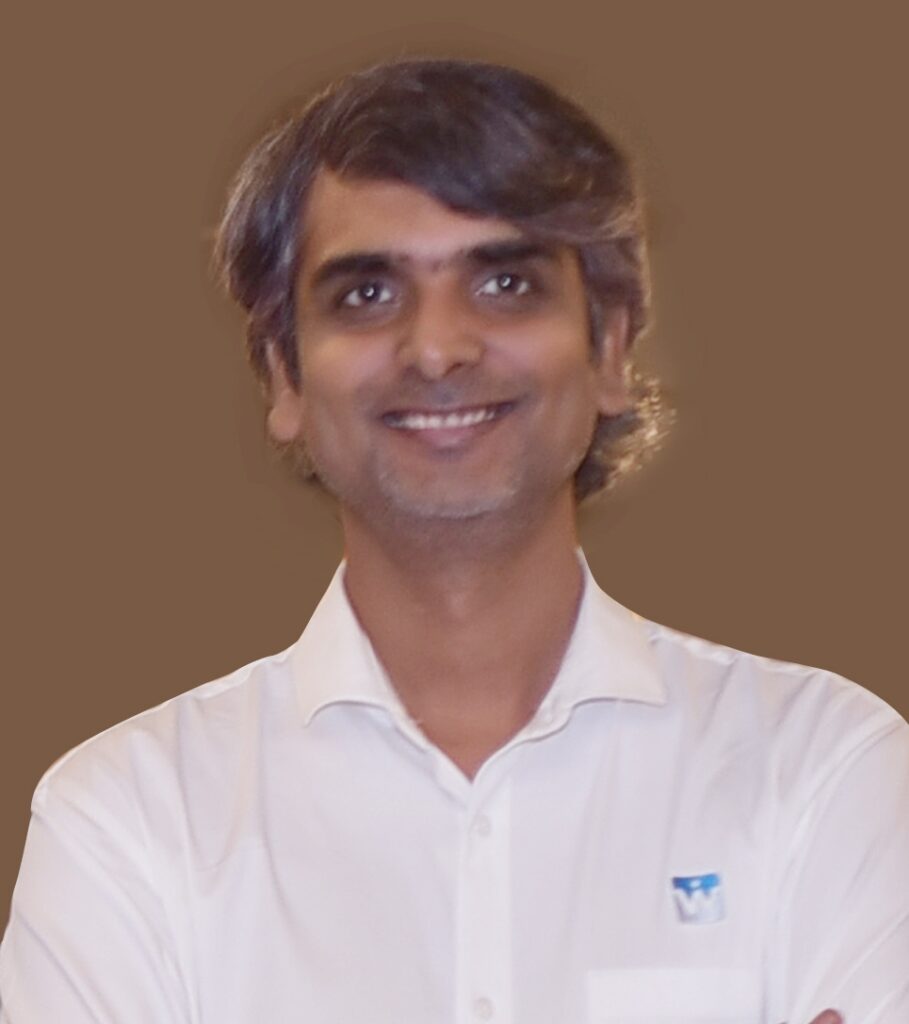 Some of the key examples would be manufacturing premises, retail outlets, and warehouses that typically use their existing CCTV cameras to ensure the safety and security of their premises, apart from getting some of the key KPIs from it. We believe that the information that a lot of these organizations already have because of the recordings in terms of videos and CCTV cameras present in their premises is grossly underutilized. There's a lot of value in giving them a platform where they can harness the true potential of the information that they have at their disposal. That's one of the sole reasons why we are in the market. We believe we are among the key players in this geography, having some of the largest customers; like HPCL in itself has embarked on a journey with us to enable more than 16,000 of their petroleum retail outlets covering over 100,000 cameras using our technologies. So, that's in a nutshell what we are and what we have been doing for the last eight years.
Q: Can you tell us in detail about integration Wizard's product offerings?
Kunal : We've got a suite of three products.
Our flagship product is called Iris. It is an enterprise AI platform focused on onboarding and making sense of visual information that's available to our customers.
The second product that we have is the Silverline. It's essentially an enterprise mobility platform that allows our customers to rapidly build and deploy mobile apps.
And the third product is a mobile device management solution, which we call the Silverline MDM. It enables customers to control devices, be it iOS devices or Android devices, and to deploy and upgrade solutions, applications and any changes that they might have, remotely.
So that's the complete suite of products that we have.
Q: What is the idea behind this acquisition?
Sridhar: Before I answer why the acquisition makes sense, I'll discuss a little bit about Spark Cognition, if that would help, and then that lends itself naturally into the intent for acquisition. So Spark Cognition is a global leader in artificial intelligence software solutions for businesses. Essentially, our core mission is around being able to deliver world-class AI-based solutions to global enterprises. As part of that, we have a set of solutions that we serve across a number of different industries, including energy, space, oil and gas, power generation, as well as in the renewables, manufacturing, shipping industries, aerospace, defence and financial services. These are the sort of core markets that we serve. We do this through a set of suites of existing solutions that we have within these areas that are built around a core AI platform that we enable. It essentially works on prophecies and appliances, cutting edge technologies and around a variety of different data sources. So that's who we are as a company.
The reason this acquisition makes a lot of sense for us is that we believe that integration Wizards is a world-leading company that can leverage existing video assets, whether they're coming from CCTV cameras, drone cameras, handheld devices, etc, to be able to truly gain valuable insights into many parts of the business, you know, not just limited to the safety and warehouse operations, but also security, analytics, business insights that customers can get. So as you can see, there's a very natural fit. And we truly believe that with the acquisition, Integration Wizards will help us accelerate our core mission of delivering world-class AI solutions. So from the perspective of how they complement one another, as I mentioned earlier, we have a set of existing suites of solutions. And what the various products that the Integration Wizards team is offering really allows us to augment our solutions to now include and be able to deliver Visual AI capabilities as well as, a signal as a source of data. This allows us to continue to provide, identify, and surface anomalies and alerts with the right kind of confidence, and be able to predict and prescribe courses of action for enterprise customers. So, this is all around the areas of Health Safety, Environment Security, Productivity Optimization, and generating new business insights that drive up efficiency. That's kind of the core rationale and thinking from our perspective and we truly believe that this acquisition will allow us to rapidly accelerate and empower us to run a safer, more sustainable and profitable business for our clients.
Q: After this acquisition will the products be rebranded and how will the acquisition affect employees at both companies?
Sridhar: From the perspective of branding, yes, there will be a rebranding that we will undergo. Spark Cognition has a set of branding guidelines. So, to keep that theme consistent, we will continue to apply those branding guidelines and work very closely with the team at Integration Wizards and ensure that it follows that overarching branding approach that we have. We are yet to finalize that and you'll see more on that coming soon. While the branding will change, the one thing to be aware of is that for Integration Wizards' customers, we're working to ensure that the transition will be fairly smooth and seamless, and will not cause any kind of impact. From a workforce perspective on our side, we've had the opportunity now to interact and engage with the Integration Wizards team. And we believe that they're going to be a great addition to Spark Cognition as a global company. And we are looking at welcoming the entire team from Integration Wizards into Spark Cognition.
Kunal : I think you've pretty much covered it all. The key is to ensure a seamless transition as far as our customers are concerned, and our employees are concerned. So, it's pretty much going to be business as usual for them with a lot of added benefits coming out of the suite of products that Spark has to offer, the resources that we have at our disposal, the experience that Spark has to deploy large scale, enterprise customers.
Q: Which are the areas and markets you're looking at for your products?
Kunal: Integration Wizards already has a global footprint. We have an organization in the UK as well. And we have customers in Europe, we have global customers as well. The idea is to expand the global footprint. Spark Cognition already being an organization that has a fairly large global footprint, we want to kind of take that benefit and expand the footprint across multiple geographies. Europe is going to be an important focus, considering we already have an organization and some sort of traction in the UK and European markets.
Sridhar: Spark Cognition has a global footprint already, we're based out of Austin, Texas. We have customers around the world. And what we believe is that the incredible products Kunal and team have built fit very well with the product portfolio that we have in a number of overlapping verticals, as I mentioned, as you heard from both Kunal and me. Be it Energy Renewables, oil and gas, or manufacturing, our verticals that we are both in and we want to drive more value to our customers through the combined capabilities worldwide. In addition to that, I also think that this allows us to get new verticals that we could potentially explore as well, including retail, mining, construction, and others that Integration Wizards is already in. And really bring the value that we've seen in each of our existing customers to a much more global platform and scale. So that's really our intent. It's really not to be limited by geography.
Q: Can you shed some light on how AI is being used for Video Analytics?
Kunal: So our core product is an AI platform that focuses on visual information. CCTV cameras are a very important source of visual information because you see them around everywhere and the number of CCTV cameras. has been increasing very rapidly. Something that has actually happened and over the last couple of years during COVID more and more CCTV cameras are being deployed pretty much everywhere. So, the core of our product is AI for CCTV cameras and other visual sources. We are going to have continued focus on making it better, enhancing the dominant position that we have in this geography and ensuring that with Spark we gain a dominant footprint globally so that we continue to enhance the product and make it a world-leading product in the individual analytics space.
Sridhar: Spark Cognition already has a fairly strong portfolio of AI-based technology areas and capabilities. And we grew our IP by about 75% last year. We have over 140 patents. So, we've been working in the space of machine learning, deep learning, natural language processing, time series, data analysis, and so on. The aspects that Kunal just mentioned around the fields of machine vision, computer vision, is really just going to enhance that existing portfolio that we have. And from a technology perspective, in terms of what is actually happening, computer-based vision is really a field of AI that allows systems to capture and make sense of meaningful information from video data. And you're doing that too by training machines to be able to interpret and understand the visual world as we would as humans trying to interpret a scene or an image that we are looking at, and to try and derive insights from that. So, using such visual data from the real world, from within enterprises, from parameters, from manufacturing, floors, facilities, shops, machines can be taught to accurately identify, classify objects, interpret situations and scenes, and to be able to surface those insights to the right business people like at the customer or a supervisor at a shop floor. It could be somebody who is the health and safety executive, it could be a compliance manager, it could be a technician working on a machine. It'll allow such individuals to take the appropriate action based on what is being looked at, and being done proactively, when it recognizes a certain trigger, for example, unauthorized access, the proximity of machines to dangerous or dangerous sort of situations, trips, hazards and things like that. These are essentially the areas of how vision-based technologies are continuing to evolve rapidly, and the work that the Integration Wizards team has done in being able to optimize that for enterprise scenarios, is truly what we find brings value to customers.
Q: Can you tell us more about the industry and your competition? What makes integration wizards stand out?
Kunal: I'll get started with the visual analytics part of it. The market is very crowded at this point of time. We've got several organizations that have the ability to process videos and get information out of it. So, I think two key aspects that actually differentiate is the fact that when you talk of any AI technology, there is something that is irreplaceable, there's just no way to buy it, there's no way to build it by having 1000 people working for you. And that's called the data set that's used to train models. It only comes through deploying your solutions to multiple customers and being able to train your AI models on top of that. So as a result of that, we've gotten to this position because we started very early in this particular domain when very few organizations were venturing into this field. And as a result of that, what we have, the breadth of deployment that we have across geographies, we've got our AI solution that is able to decipher information fairly accurately. So, you know, I think our differentiator number one is accuracy, and we have proven to our customers, and to our partners that, the kind of AI solution that we have is far more accurate than what the competition has. There is a reason for that, because of the data set that we have been able to gather and the number of AI models we have gone through, which makes it very accurate. The second aspect that I would like to highlight is, we're past the initial cycle of trying to figure out how things work, we are already in the process of scaling up and a testament to that will be the project that we are currently, executing with HPCL, which in itself has around 16,500 retail outlets and covering around 1 lakh cameras. So, the platform is built to scale, it has been designed to scale so that we can deploy our solutions to multiple sites, multiple customers with minimal effort. So, that's probably the second differentiator that we have that it doesn't take that long for us to acquire a customer and deploy solutions to our customer satisfaction. So, I think, there are several other factors, but these are the two key ones that I would like to highlight as far as the differentiators are concerned. Feel free to add something.
Sridhar: So as we look at the market landscape, as Kunal mentioned, there are many companies that are performing image-based image analysis and image recognition and basic essential object classification type approaches. But what I believe is the ability to analyze an entire scene where there could be a lot going on, and configure multiple different use cases on a single camera, provides a significant benefit and value for our customers where they can get proactive business insights on a field of vision, and take actions based on that. And to me, that is a key differentiator. I'd also say that there are probably three things that I'd like to highlight, I think one of them, you know, overlaps with the ability to use existing CCTV cameras. There are many generations of cameras that have been around for the last, you know, decade or two now. And being able to use existing CCTV cameras of a variety of kinds. Being able to deploy this solution very rapidly. There are over 120+ cases that the Iris product provides out of the box, which means you can set up, configure and deploy within a small number of days. And then the third thing is being able to deploy at scale, you know, deploying across over 100+ cameras, and then continuing on rapidly to evolve that deployment, not just at one customer but across over 15 odd customers that the IW team have acquired, that are all continuing to expand and grow at scale, we see as being key differentiators and value add for our customers. So the speed, the variety and the breadth of use cases and the scale. In terms of overarching as we combine, you know, as we look at our combined portfolio of solutions as we bring the vision AI capabilities, we truly believe that spark cognition has a this is a natural addition, the visual AI capabilities are a natural addition to the enterprise-ready and industry-specific solutions that spark cognition already has, we have a foundational set of AI, machine learning deep learning and (doubt) based technologies. So in terms of our unstructured data sets, we already work on the natural language process. And now visual data source becomes a new data source that we will support in a first-class way, through the product acquisition that we will acquire as part of the acquisition. And what this allows us to do, I truly believe that any analysis and for businesses to derive actionable insights, it's never only one type of data source that you need to look at, you need to look at, data coming from things like sensors, machines, or sensors, sensors, from machines, could be, you know, data coming from unstructured sources, like manuals, specifications, work orders, incident reports, and things like that. And then also the ability to look at visual data coming from, cameras that are set up at a variety of different areas, and being able to correlate combine all of this information, be able to then generate the right kind of insights with high degrees of confidence to be able to then provide solutions in a variety of ways, whether it's through alerts, notifications, reports, compliance aspects, you know, being able to provide both on the web and mobile platforms, we truly believe is a world-class way of providing these kinds of solutions to our customers and generating value at a very large scale for our customers.
Q. Tell us more about your customer base? What kind of support do you offer the customers through the whole implementation process? How did you fulfil your commitment to customers during Covid?
Kunal: Sure. I think that's a very important point. For a product-based company to be able to support the product that we deploy is very important, as far as the customer experience and customer satisfaction is concerned. So to a large extent, and COVID has taught this to us, from a technology perspective, we've tried to reduce the dependence on being physically present in the office to be able to support our customers. So we have a 24×7 support line that is available and accessible from multiple channels to help our customers. We have a dedicated support team that's literally working 24/7 to address any issues that we have from the customer and to ensure that the system continues to run seamlessly. I think to some extent, this is one of the key benefits that we hope to acquire from Spark Cognition because compared to us, they are ahead in this curve of being a more established organization and having several large customers that they have been supporting. So, you know, from a process perspective, from the best practices perspective, we definitely hope to learn and imbibe the philosophy and approach that Spark Cognition has, to ensure that we continue to add on our customer focus, we learn from the customer focus and together deliver a better value to our customers.
Sridhar: Okay, I think you've covered it really well, I'll just say two things. One is you're absolutely right in this continuously evolving work environment that we've all been in in the last 2+ years now, the need to support and manage remote workers, being able to handle deployments and configuration and support remotely, we've built our product portfolio, and we find the same philosophy that Kunal and his team have followed with the Integration Wizards with our product portfolio as well, where the products are designed to enable and be deployable from a remote environment where travel is not necessary. There's a number of automation that has been built, there's role-based access that we provide to our customers, depending on what roles they are, they have the appropriate visibility, and the ability to configure their own reports, to be able to configure their own alerts, being able to manage the environment as much as possible for customers as long as they have the appropriate connectivity and the authorization levels. So we've built that into all of our product suites. That's our cognition. The Integration Wizards portfolio of products also reflects a similar kind of mindset. And as Kunal mentioned, you know, deploying across several 10s of 1000s of cameras, week over week, month, over a month, quarter over quarter, and doing that with a small team, without necessarily having to travel to sites is an example of how we've delivered that. In the meantime, you know, Spark Cognition has grown significantly. Over 90% growth in the last year and from a revenue standpoint, we've grown our bookings over five times. And we've done that in the COVID environment, largely through our products continuing to work on in a remote manner. And during this period we've had customers and continued to support and grow customers across North America, across Asia, the Middle East, Africa and South America and in Europe. We've continued to do that. We also have a team that manages support as Kunal mentioned. And so that's essentially where we continue to lean in and provide that. From our services practice, the installation setup configuration is something that we continue to enhance within the portfolio of our products. The other quick thing that I will add is, we also leverage a large number of ecosystem channel providers. So one of the questions I think you're asked about was hardware. While we're a software company, both integration wizards and spark cognitions and our combined entity. So we provide AI-based solutions through software deployments, we do work with a large number of partners, a good number of partners that are both on the hardware side, services enablement side, as well as necessary. And that's how we continue to be expecting to continue to grow and expand our global reach.
Q: What is the roadmap for 2022?
Sridhar: Our roadmap for 2022 is we're announcing the intent to acquire Integration Wizard. So, you know, our objective is to close the acquisition as soon as possible, and then continue to do three things. Number one, ensure that we, both Kunal and I mentioned at the beginning of the call, that both of our customers or our existing customers are minimally impacted by any of the integration aspects. Number two, to potentially provide the combined value of our portfolio now with the ability to also add visual AI capabilities into our overarching portfolio within the industries that we indicated earlier, and continue to provide those solutions to the global market within those areas. And then a third piece that I would say is to continue to expand our overarching set of a portfolio of our products, in terms of being able to enter into new markets as well. So today, we support as I mentioned, about six solution areas and we look to continue to increase and expand on that footprint. From a technology perspective, we'll work very closely with Kunal and his team to integrate the products we've already been looking at and we hope to rapidly accelerate that as soon as we close the transaction.
Kunal: It's a very exciting time for us. From an enterprise AI perspective, there aren't many companies that have been able to establish themselves. So we are a bootstrapped organization, we have been bootstrapped for the last eight years, we have been able to establish ourselves into this dominant role and dominant position in this geography. We are looking forward to extending that position globally with the help of Spark Cognition. , Really exciting times for us, for the industry. We're really looking forward to the closure.
Sridhar: Thanks, Kunal. And just, I'll just echo that part that we're also extremely excited to have the Integration Wizards team become a part of Spark Cognition. For us to establish our presence in this part of the world, we can't wait to bring the combined value that the visual AI solutions from Integration Wizards are going to bring to our customers and the global customers that we support, including the likes of, Boeing and British Petroleum and Shell and (other clients) and others and from an integration wizard perspective, continuing to work with companies like HPCL, Reliance Industries, Xerox, Nordisk, and others, to bring the combined value to all of these customers and more. We can't wait. We're excited. Looking forward to the journey.