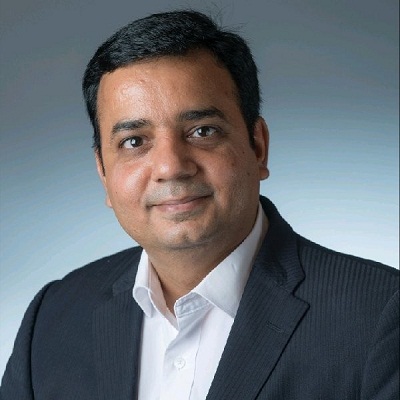 HID Global has opened a new warehouse in Bangalore as part of its India expansion plans and to further strengthen its footprint. With the opening of this warehouse, all Secure Issuance (SI) products for desktops including HID Fargo series of printers, consumables and all related accessories would be shipped directly from Bangalore to all SI partners.
Vishal R Soni, Director of Sales, Secure Issuance, South Asia, HID Global spoke to Electronics Maker more about this initiative and future plans.
1. Please share more details on your new warehouse in Bangalore and why you decided to open it in India now.
We are excited about the opening of the new warehouse in Bangalore, Karnataka that will serve our Secure Issuance partners in India. HID Global is the leader in the printer ecosystem to invest in local warehousing to serve the domestic market. We consider this to be an achievement and a testament to the commitment to our Indian customers. The warehouse has been fully operational since September 2021. All Secure Issuance products ranging from desktops, including the HID® FARGO® series of printers to consumables and related accessories, will now be shipped directly from Bangalore.
India has always been a key market for us, and this new addition to our business will significantly help us to improve our service levels as well as investments in this market. Additionally, the timing of this development seamlessly ties into HID's larger growth plans for India.
2. What are some of the various job opportunities this warehouse will create? And, what is the current headcount at this warehouse?
Currently, we are leveraging our existing team to manage the warehouse. In the future, there will be several job opportunities created due to the opening of the warehouse in Bangalore.
3. How is HID's Secure Issuance business growing in India, and what is India's contribution to your global footprint?
We have always been committed to providing the latest technologies that power the trusted identities of people and organisations. Within the Secure Issuance business in India, our product range has expanded, including enterprise products that have become popular. We continue to see the steady growth of demand within the market, with the expectation that HID's business in India will double in the next five years.
By leveraging decades of experience and our keen R& D focus, we can balance high security with ease of implementation and custom design capabilities to meet India's growing Secure Issuance customer needs. Our flagship products launched in 2019, such as HID® FARGO® HDP6600 and HID® FARGO® Connect, are among the top-ranking products in the market.
4. What are some of the new products you have added to your SI portfolio in India?
We provide a host of comprehensive Secure Issuance solutions, such as cloud-based printing, financial instant issuance, and a wide range of printers customised to suit varied requirements as well as specifications. Some of our flagship products include:
● Secure card personalization solutions: HID® FARGO® HDP6600 is a high definition printer/encoder that saves customers time, money, and energy by cutting the time it takes to print the first ID card in half while doubling overall output.
● Powerful cloud printing solution: HID® FARGO® Connect is a ground-breaking cloud-based card issuance solution that elevates seamless onboarding and credential issuance to a whole new level.
● Inkjet card printing solutions: HID FARGO® INK1000 is the next revolution in desktop card printing that brings the simplicity and affordability of inkjet printing to personalized cards and IDs.
● Direct-to-card printing solutions: HID® FARGO® DTC1500 card printer and encoder offers the convenience and lower cost of high-capacity consumables along with a comprehensive feature set that enables organizations to issue high secure cards and IDs at a fraction of the cost with high quality.
5. How will this new warehouse benefit your SI partners in India?
The Bangalore warehouse will allow us to better serve our partners in a faster and more efficient way. Local and regional customers will benefit from faster supply chain management, avoid the challenges of international logistic distribution, as well as save on import duties and taxes costs
6. What are your plans for HID India in 2022?
India will continue to be a key market focus for HID Global. Over the last couple of years, we have seen tremendous growth in the security market in India across verticals – BFSI, education, governments, enterprise, etc. With the rapidly increasing demand for integrated security, we are confident of the business opportunities that the Indian market offers and in our ability to deploy world-class, trusted identity solutions to customers.
We intend to go deeper into the market, empower our channel partners, build closer relationships with our customers, and grow revenues. We are very bullish on the ID card market in India and are excited to be a part of this growth.