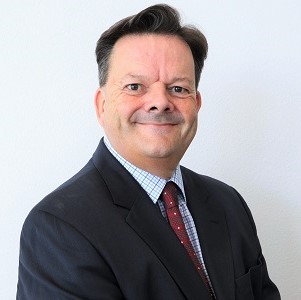 Mark Burr-Lonnon, Senior Vice President of Global Service & EMEA and APAC Business of Mouser Electronics, talks to Electronics Maker about the impact of the pandemic on the demand for electronics, growth strategies, the digital revolution, technology advancements and other recent trends.
What trends could disrupt the distributor market in the next decade?
It's certainly hard to predict the future of global events, but the digital revolution is accelerating. The biggest challenge over the next decade will be keeping up with soaring demand. If anything, distributors are becoming more essential in the supply chain. Authorized electronic component distributors, like Mouser, play an important role in sourcing a wide selection of genuine semiconductors and electronic parts from leading manufacturers, curating the right products and providing up-to-date information to help design engineers, buyers and innovators make the right product choices.
The pandemic forced the slowdown of the supply chain. Yet the industry will still grow at all-time-high rates this year due to the expansion of IoT and deployment of 5G, technology advancements in transportation, and other key drivers.
Will your component distribution business grow this year?
Absolutely our business is strong, we are seeing growth well over 50% globally and 64% for India. We continue to add new semiconductor and electronic component manufacturers. Between 2020 and 2021 we've added more than 130 manufacturers to our lineup. We stock the widest product selection in the industry, striving to give the design engineer the most choices for their new designs.
Even with our strong inventory position, we are not immune to the extended lead times and allocation on some products. We closely watch our part numbers that are out of stock and work with our 1,100 manufacturer partners to replenish those part numbers as quickly as possible.
How important is supply chain management? What is Mouser's own strategy for supply chain management?
The electronics industry relies more than ever before on the performance of distributors to get hold of the products that it needs. Inventory is paramount, and in today's fast-paced market with high levels of product innovation that means stocking products from a broad range of manufacturer brands.
Whether a customer is buying online or through one of our customer service representatives, we have the professionals, products and procedures in place to serve them. Customers appreciate this high level of service from a well-resourced distributor like Mouser throughout the design and buying process. We use a central distribution model, providing the widest breadth of inventory in the world to ensure that our customers always get 100% certified, genuine products that are fully traceable from each manufacturer. We ship everything from our distribution center in Texas, USA, so all products are picked, packed and shipped from the same location, rather than from multiple warehouses in different countries.
There are many methods of combating counterfeiting. What is Mouser doing in this area?
Customers are looking for inventory and are relying on authorized distributors to ensure they eliminate the risk of counterfeit or grey market products. When the market is like this and parts are hard to find, customers will utilize any source they can to find. However, customers need to use caution and avoid buying from unauthorized sources. Buying genuine products from an authorized source that ensures the products are 100% certified and fully traceable from each manufacturer is the way to go.
We have multiple advanced processes and procedures in place to mitigate the risk of counterfeit components. Additionally, Mouser is the electronic component industry's first authorized distributor to receive accreditation to AS6496, the aerospace industry's high standard for anti-counterfeit measures in authorized electronic component distribution.
Amid Covid-19 uncertainty, what advice would you offer companies as they adjust to new realities?
If anything, the last 18 months has taught businesses to stay flexible. It's great to have plans, but you also need to be able to pivot when a situation or crisis warrants it. We held steadfast in our focus on investing in inventory and serving our customers. At Mouser's 27 locations worldwide, we continue to use technology to streamline and enhance our operations. While many employees are working in the office and distribution centre, we do have some who are working remotely, or are working a hybrid schedule. Employees have also been flexible, adapting to the changing workplace, using tools like video conferencing more, while continuing to serve customers with best-in-class service.
AI and how it affects the IoT and automation industries are the hottest topics in our space right now. What is Mouser doing to address this industry?
Artificial intelligence is impacting the way we live and work. For our customers, we offer a number of online Technical Resources, as well as innovative products from leading manufacturers, to learn about and understand this new technology. We regularly publish technical content and thought-leadership pieces on AI and its impact on IoT and Edge computing, home and factory automation, everyday applications and much more. This, we believe, goes a long way in spreading knowledge and inspiring engineers to build the next great thing.
What are the top 3 qualities you would advise to customers while choosing the right sourcing partner?
First, as I mentioned, there's never been a more important time to buy from an authorized global distributor. Our teams do a great job trying to stay ahead of lead time extensions and product availability issues. Second, Mouser's wide breadth of inventory allows us to offer alternative products. Some sources are very limited in their component offerings, but that's not the case with Mouser. We offer the newest products and technologies and we clearly identify end-of-life, obsolete and not-recommended-for-new-designs (NRND) products to avoid the use of older components in new designs, providing an advantage for customers. These are value-added services that go beyond simple component supply.
Finally, best-in-class customer service is key. We provide localized customer and technical support with an office in India, along with online resources — such as product datasheets, application design notes, white papers, videos and other solution-based content — to aid in the design process and to give buyers and design engineers a technological edge.
Any major initiatives taken in the last financial year that you'd like to share with our audience?
We continue to invest in our operations and have just completed a major expansion at our Global Corporate Headquarters and Distribution Centre in Texas, where we are stocking the industry's widest selection of products, with over 1 million different SKUs. Here, we are investing in state-of-the-art automation and machinery to process the orders with faster speed and accuracy, expanding our capabilities to serve our 630,000-plus customers worldwide.
As of this year, Mouser has installed 102 vertical lift modules (VLMs), the most at any company in the Western Hemisphere and the fourth largest VLM installation in the world. VLMs are essentially giant vertical filing cabinets, complete with shelves and an automated elevator to bring the components to the employee's workstation. This increases efficiency and floor space and can reduce an employee's walking time by 45 percent or more.
In addition, the distribution centre features multiple Ultipack and I-Pack machines, a sophisticated automated system for sealing and labeling shipments that can process up to 14 orders per minute. Mouser is also currently installing an OPEX Perfect Pick system and an AutoStore system — all of these investments are focused on getting orders processed, picked, packed and shipped in a very short amount of time. This investment aligns with our mission to be the most preferred source for electronic components.
About Mark
Mark Burr-Lonnon helps guide Mouser Electronics' global service strategy as well as day-to-day international efforts. Under his and CEO and President Glenn Smith's shared global vision and direction, Mouser has quickly grown from a small U.S. electronics distributor into a global player focused on serving the unique needs of design engineers and buyers worldwide. In addition to planning, directing and coordinating Mouser's global growth and expansion activities, Burr-Lonnon provides a leadership role to his multicultural global management team.
Burr-Lonnon brings a wealth of global electronics distribution experience, totaling over 35 years. He is a devoted husband and proud father of a daughter. At home in Texas, he can be found enjoying a few rounds of golf, swimming, watching sports, or getting his ski fix at some faraway mountain resort.