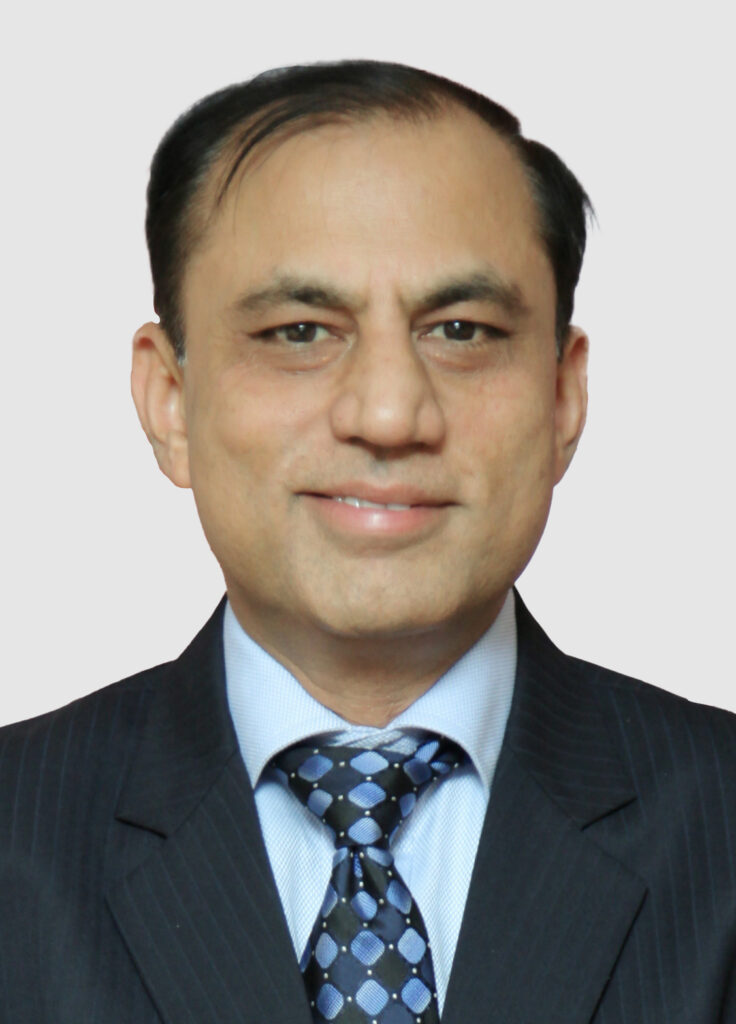 Micron Technology, a leading global semiconductor player just completed 30 years in the Automotive Industry with global leadership in the segment, where it has literally helped drive the "Transformation of the Vehicle into a Center of Compute".

Mr. Rajesh Gupta, Director, Country Manager-India Sales, Micron spoke to Vaishali Umredkar of Electronics Maker about this journey and  how it is addressing the massive storage demands of Autonomous vehicles and the future of vehicles with advanced driver-assisted systems (ADAS) and self-driving capability.
Congratulations on completing 30 years in the automotive industry! Please share your insights on the Indian Automotive segment, challenges and developments.
Micron is #1 in automotive because we are trusted advisors in the worldwide ecosystem and the market leader in the development of automotive-grade memory and storage solutions. Micron has been supplying the automotive memory for more than 30 years with automotive expertise, innovation, and engineering experience. The industry requires a series of strict certifications, and Micron's portfolio has achieved full certification. We're driving the pace of change in the automotive industry.
Today the Indian automotive segment is growing tremendously, with the increase of HD and 4K streaming of videos, movies, live events, immersive augmented reality, 360-degree virtual reality, and real-time, multi-player gameplay, Content Delivery Network (CDN) providers and internet service providers (ISPs) need denser and more performant memory and storage capacity at the edge to provide seamless delivery of their petabyte-scale content libraries which are constantly being optimized with running real-time analytics. Innovation extends to the intelligent edge where creation of new data resources demands shifting data centric infrastructure to the site of data origin and service delivery. Here, the challenge is to tap the innovations that we are creating for the data center and deliver the increased ruggedness and efficiency demanded of edge environments. We're leaning into our 30+ year history of embedded leadership to deliver an unmatched memory, storage and acceleration product line-up for the intelligent edge bringing solutions for the fast-changing environments of automotive, 5G base stations, and industrial infrastructure. Our aim is to enable scalable and secure data movement and storage delivering new insight at the edge.
What is your strategy of addressing the massive storage demands of Autonomous vehicles?
Today, cars do more than just go fast. They store and process massive amounts of data which must be processed quickly. Car manufacturers are re-architecting traditional discrete compute within various automotive systems towards more powerful, integrated computing that enables better control of new capabilities including auto safety systems and enhanced in-vehicle infotainment while paving a path towards full ADAS implementation. This move requires low latency data management to drive automotive analytics, improved thermal tolerances, extended product lifespan, and increased data capacity to manage data flowing from growing numbers of computers and sensors within the car.
Micron automotive memory is the solution to address today's and tomorrow's extreme memory requirements. For us, quality is as important as our ability to innovate. We strive to ensure that Micron is recognized as a sought-after supplier renowned for the quality of our memory products. Our overall quality management system (QMS) helps ensure that we have organized processes that undergo continuous improvement to meet our customers' requirements.
At Micron, our leading technology innovations focused on strict quality requirements across the entire supply chain ensure the critical successful ramps of smaller and smaller design node devices with increasingly complex architectures. Throughout the process, we aim to drive business value to the customers with our innovations.
What are Micron's Developments in 2021 will take the first step towards the autonomous future?
Micron delivered strong FQ2 results above our original projections driven by solid execution and higher than-expected demand across multiple end markets. The DRAM market is in severe shortage, and the NAND market is showing signs of stabilization in the near term. The execution from the Micron team and these strengthened conditions enabled us to set revenue records for Mobile MCPs and automotive products, and to reach normal levels of inventory ahead of schedule. Following last quarter's introduction of 176-layer NAND into volume production, in FQ2, we began volume production on our 1-alpha DRAM node, solidifying our technology leadership in both DRAM and NAND. We are in an excellent position to capitalize on the strong demand for memory and storage driven by artificial intelligence and 5G across the data center, the intelligent edge, and user devices.
In the automotive space, we delivered a second consecutive record-revenue quarter as auto manufacturing recovers around the globe and as memory and storage content per vehicle continues to grow. We have more demand than we can supply, and we are working diligently with our customers to address their memory and storage needs. We are also advancing our product portfolio targeted for automotive applications. In FQ2, we completed qualification of our auto-grade LP5 and began sampling the industry's first automotive LP5 that is hardware-evaluated to meet the most stringent Automotive Safety Integrity Level, ASIL D.
We believe Micron's strong performance will continue cross-cycle and outperform the broader semiconductor industry. Memory and storage represent approximately 30% of semiconductor industry revenue today, up from 10% in the early 2000s, and DRAM and NAND are growing in importance as a critical enabler of the most advanced technologies driving economic growth and well-being. Micron's innovation over the decades has created a strong foundation, and we look forward to delivering value for all our stakeholders as the data economy accelerates.
How semiconductors will fuel the data-driven car today and for the next 30 years- Micron's journey of collaboration to establish this.
For 30 years, Micron has been honored to have a front seat in the transformation of the automotive industry. Becoming the top memory supplier to the automotive industry with over 40% global market share happened through consistent focus, investment and collaboration. Through this close collaboration, we have established a view of how semiconductors will fuel the data-driven car today and for the next 30 years. An efficient design cycle helps Micron execute new technology with high quality, low cost and a reduced time to scale.
With many trillions of miles traveled on Micron memories, we are at the forefront of the auto industry that is poised to be measured not by the horsepower or acceleration but by the compute performance and in-vehicle experience.
Whether the focus is on safety, security, performance, quality, longevity, innovation or customer support, we are committed to continuing to be the automotive memory leaders for the next 30 years, delivering the industry's leading portfolio of innovative, auto-qualified DRAM-, NAND- and NOR-based solutions addressing today's and tomorrow's requirements.
Fully autonomous cars might not even look like the cars of today. They might be more like terabyte-storing, data-crunching mini data center on wheels. What are your thoughts?
Almost as soon as the first Model T rolled off the assembly line, the world began to dream of a vehicle that would be self-driving. While personally owned vehicles proved to be transformative, over the first 100 or so years after introduction of the mass-produced vehicle, nominal progress was made in achieving the vision of a self-driving car. One of the earliest documented cases of an attempt to design a self-driving car was in the 1920s.4 However, it has only been in the past 10 years, with the confluence of multiple technological advancements and efficacy in sensors, compute processing, AI algorithms, memory bandwidth and wireless communication, that the early vision of a self-driving car has come closer to reality.
Today, the mass-produced self-driving car is literally "just around the corner." Realizing this vision, however, requires processing massive amounts of data from the wide range of sensors that are used to detect, recognize, track and predict the actions of objects on the road. A single high-resolution camera sensor can generate 1.4 GBps of data. A fully autonomous vehicle may have more than 40 sensors — which can generate in excess of 50 gigabytes of data each second. Fully autonomous driving requires extremely high real-time AI compute performance on the order of 500 tera (trillions) operations per second (ToPS).
As the industry gains a foothold in delivering mobility as a service (MaaS), it is expected that the consumer's choice of a transportation service provider will be influenced as much by vehicle aesthetics as continuity in the in-vehicle experience. This again reflects a significant shift for an industry that has historically been based on a "bending metal" mindset to one where "dicing silicon" now establishes brand and identity.
Why ADAS market is expected to witness considerable growth during the period 2020–2030? How is Micron leading the market in this segment?
While autonomous driving (AD) rightfully captures all the fanfare, it's important to recognize that ADAS and the enriched cabin are driving the majority of growth in semiconductor content today — well ahead of fully autonomous vehicles. The vehicle interior/cockpit and "in-vehicle experience" (IVE) have become a major factor in the consumer's purchasing decision and an OEM's brand identity.
Consumers expect increased connectivity, access to information on their fingertips and a seamless smartphone-like user experience, with native in-vehicle support for all their favorite smartphone applications. These apps should be supported on an increasingly larger number and size of high-resolution displays that provide an immersive experience. The innovation in IVE grows unabated as OEMs recognize that the future of self-driving cars will increasingly value a cabin rich with information and passenger experiences as the focus shifts from the actual driving experience to an experience based upon individual taste, entertainment and productivity.
Ensuring that the hardware and software are both secure and reliable has prompted a keen focus on both security and functional safety. This complex, high-performance software compute platform on wheels requires the utmost in reliability and is going through a complete overhaul of the underlying vehicle architecture. We're currently watching the evolution from distributed to centralized/zonal-based architectures that will combine infotainment, ADAS and other systems into a single architecture.
Achieving the requisite functional safety (FuSa) levels demands a greater focus on the impact and role of memory in these increasingly complex embedded software platforms. Adoption of ISO 26262-evaluated solutions for both traditional systems on chips (SoCs) and memories will prove to be essential in meeting these FuSa levels. This, of course, is all built on a mindset that aspires to achieve and deliver a zero-defect level of quality.
Tell us about the roadmap for this year?
Despite shortages across the semiconductor ecosystem in various assembly materials and assembly capacity, Micron delivered record assembly output this quarter, which helped fuel our strong revenue performance. Our assembly and test success was the result of a strategic decision we made several years ago to increase our captive footprint and strengthen relationships with suppliers and partners.
Turning to our market outlook: While the pandemic remains a risk factor, CY21 is shaping up to be a strong year fueled by the macroeconomic recovery combined with secular drivers, such as AI and 5G, that are creating sustained demand increases across broad end markets.
As a result, our expectations for CY21 DRAM and NAND bit growth have increased since our last earnings call, and we now expect CY21 DRAM bit demand growth to be somewhat above 20% and NAND bit demand growth in the mid 30% range. There is currently unmet demand for DRAM and NAND due to end market strength. This unmet demand would have been even larger had it not been for the non-memory component shortages influencing our customers' ability to manufacture their products, particularly in the PC, automotive and industrial markets. These shortages can cause variability in demand patterns as customers experience challenges sourcing matched sets of non-memory components. We are hopeful that foundry capacity coming online can begin to alleviate some of the component shortages in the second half of CY21 and support robust memory and storage growth.
Additionally, as a result of strong end market demand trends, the lessons of the pandemic and ongoing geopolitical uncertainty, some customers will change their inventory management strategy from just-in-time to just-in-case and increase the target level of what they consider normal inventory levels. Long term, we see a DRAM bit demand growth CAGR of mid to high teens and a NAND bit demand growth CAGR of approximately 30%.
Turning to Micron supply, we are targeting to align our long-term bit supply growth CAGR with the industry bit demand growth CAGR across DRAM and NAND. However, we expect year-to-year variability caused by node-transition timing. In both DRAM and NAND, we expect our CY21 bit supply growth to be below the industry bit demand growth, and we have used our inventory to add to our bit shipment growth this year.