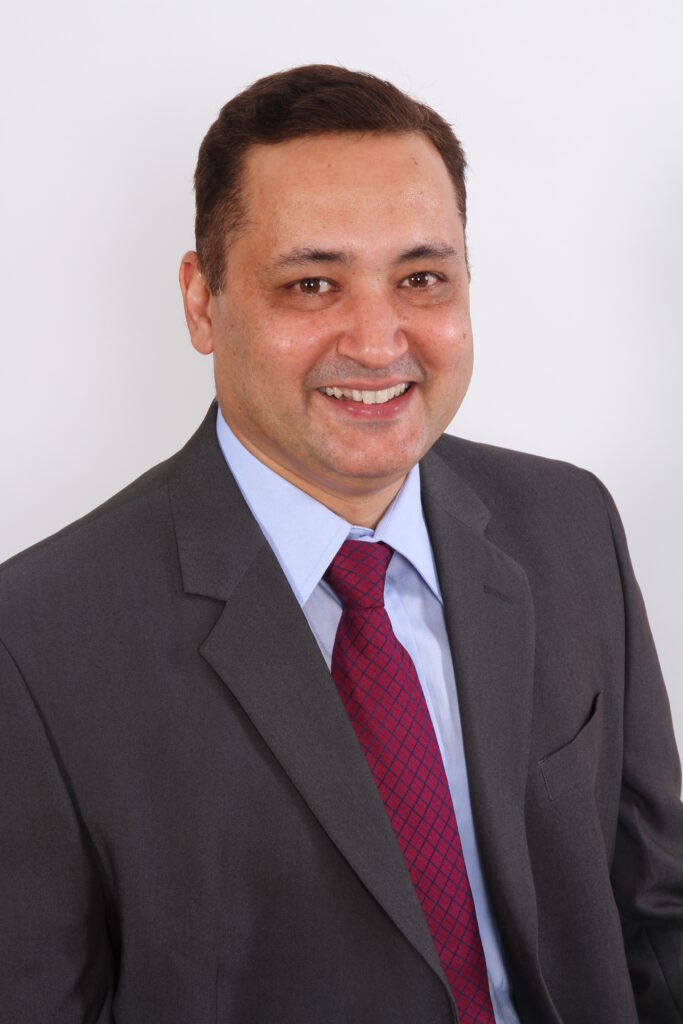 Keysight helps businesses and their technical teams navigate today's ever-changing innovation landscape with Keysight World, local learning events designed to give decision-makers the information they need most about emerging trends, engineering best practices, and technical solutions.
At Keysight World India on 25 July, tech visionaries, subject matter experts, technology specialists, and industry leaders shared actionable insights into emerging technologies through keynotes, technical presentations and demonstrations during the day-long seminar.
In this exclusive interview, Mr. Sudhir Tangri, Country General Manager, Keysight Technologies spoke to Electronics Maker more about Keysight World, Keysight 6G research and shed light on Keysight contribution towards sustainable world.
What are the new trends and technologies you would like to highlight that will have great impact in today's world?
The test and measurement industry are being heavily influenced by several key factors. Firstly, the ongoing rollout of 5G wireless communications, alongside the convergence of satellite communications and the modernization of aerospace and defense sectors, has a significant impact. Additionally, the early exploration of 6G technology is also playing a role in shaping the industry.
The deployment of 5G and its advanced versions, such as 5G RedCap (as specified in 3GPP Rel 17), is progressing, with various T&M companies investing in test solutions to accommodate the expanding range of use cases. These include applications like wearables, video monitoring/surveillance, industrial monitoring, and telematics.
Another driving force is the digital transformation occurring in the aerospace and defense (A&D) and government sectors, influenced by geopolitical tensions that are redirecting commercial and A&D investments. Countries like India are emerging as significant players in research, development, and manufacturing, partly fueled by initiatives like "Make in India."
Furthermore, the industry is also looking ahead to the future with research efforts focused on 6G, expected to be commercially deployed in the early 2030s. These research initiatives involve exploring subTHz frequencies (D band, 110 – 170 GHz, and above) and 7-24 GHz, with potential breakthroughs in massive multiple-input, multiple-output (MIMO) techniques.
What is special about this year Keysight World and what will be the special highlights?
The "Innovate" edition of Keysight World holds special significance this year, as it highlights the profound impact of increased electronics integration on data sharing capabilities in 5G and 6G standards. These advancements have paved the way for transformative technologies like integrated sensor networks for autonomous driving, affordable space networks, and the convergence of digital health solutions. Keysight's expertise in creating cutting-edge development environments has made them a go-to partner for customers in these industries.
The event will revolve around disruptive technology themes, featuring daily sessions with opening keynotes from industry experts, moderated panel discussions addressing industry challenges, visionary keynotes from distinguished figures, and demonstrations showcasing relevant Keysight solutions. The sessions will delve into crucial topics such as mapping the information superhighways of the metaverse with 5G and 6G, the role of AI and machine learning in software-defined vehicles' sensor fusion, and the transformative potential of emerging technologies like non-terrestrial networks and AI-driven digital healthcare. Keysight World: Innovate aims to inspire engineers and designers to explore new development insights and drive disruptive innovation across various industries.
What are your latest developments in test and measurement solutions for bringing new innovations?
Keysight is a market-leading design, emulation, and test company that stands at the forefront of introducing innovative test and measurement solutions to meet the ever-growing demands across various sectors. One of the key areas where Keysight plays a significant role is in advancing the technology related to 5G and beyond. With the ongoing expansion of the 5G network, including 5G Non-Terrestrial Networks (NTN) and commercial Low Earth Orbit (LEO) satellite networks, there is a heightened need for wider broadband access coverage. Furthermore, as early research into 6G gains momentum, the demand for cutting-edge test and measurement solutions supporting the next-generation wireless communications operating at higher radio frequencies is steadily increasing.
In response to these emerging demands, Keysight has introduced the Keysight ENA-X, a midrange vector analyzer renowned for its fast and accurate error vector magnitude measurements. The ENA-X significantly accelerates the characterization of 5G component designs by up to 50%. With a focus on achieving ever-increasing data speeds and ultra-low latency, this instrument streamlines the testing of crucial components such as power amplifiers (PA) for 5G New Radio (NR) transmitters. Its unique ability to perform multiple measurements with a single connection simplifies test setups, enhances repeatability, and expedites the testing process.
What are the significant challenges in the modern test and measurement world? How are you addressing those challenges?
In the modern test and measurement world, we encounter several significant challenges that require careful attention and strategic solutions. Some of these challenges include:
Testing Across Various Standards: The test and measurement equipment market face the complexity of delivering solutions that comply with diverse standards governing the quality, safety, performance, and interoperability of devices and systems. These regulations vary across different regions and industries and continually evolve alongside technological advancements. To address this, we prioritize staying updated with the latest standards and investing in flexible and adaptable testing solutions.
Post-Pandemic Supply Chain Dynamics: The aftermath of the pandemic has seen settling supply chains and improved availability of parts. However, it also brings the challenge of balancing this dynamic with inventory build-ups driven by pent-up demand. To cope with this, we focus on efficient supply chain management and collaborate closely with suppliers to ensure a steady flow of essential components.
Staying Ahead of the Competition: As competition intensifies, factors like size, weight, power, and cost remain crucial considerations in test and measurement solutions. We are committed to pushing the boundaries of technology to deliver the fastest, smallest, and most energy-efficient solutions possible. Simultaneously, we strive to enhance our solutions with at least 10 times more resolution, performance, and measurement capability than the devices our customers are testing. This commitment to innovation keeps us at the forefront of the industry.
By acknowledging and actively addressing these challenges, we aim to provide our customers with cutting-edge test and measurement solutions that not only meet their immediate needs but also prepare them for future advancements in technology and industry standards. Our dedication to staying agile, responsive, and innovative drives us to overcome these challenges and deliver value to our customers.
How are you contributing to India's 5G journey and tell us about your 6G research?
Keysight Technologies plays a significant role in India's 5G journey by providing cutting-edge solutions and expertise to accelerate the development and deployment of 5G technologies in the country. We collaborate with various stakeholders, including network equipment manufacturers, service providers, and regulatory bodies, to address the unique challenges and opportunities presented by India's 5G rollout.
Our contributions to India's 5G journey include:
Test and Measurement Solutions: We offer a comprehensive range of test and measurement solutions tailored to meet the specific requirements of 5G technology. These solutions enable our customers to verify the performance, interoperability, and compliance of their 5G devices, networks, and infrastructure.
5G Research and Development Support: Keysight collaborates with leading research institutions, academia, and industry partners in India to support 5G research and development initiatives. By providing access to advanced testing capabilities and technical expertise, we facilitate the exploration of innovative 5G use cases and applications.
5G Training and Workshops: We conduct workshops, training sessions, and seminars to enhance the knowledge and skills of engineers and professionals involved in 5G technology development. These programs help build a robust ecosystem of experts capable of driving India's 5G deployment forward.
Regarding 6G research, Keysight Technologies remains at the forefront of exploring the future of wireless communication technology. We actively engage in research and development efforts aimed at advancing the understanding of 6G technology. Our research focuses on exploring new spectrum bands, advanced antenna technologies, massive multiple-input, multiple-output (MIMO) techniques, and innovative waveform designs that will shape the foundation of 6G networks.
Our commitment to driving 6G research is underpinned by our longstanding expertise in wireless communication technologies, our collaborations with industry-leading researchers and institutions, and our investments in state-of-the-art test and measurement solutions. As we continue to push the boundaries of innovation, we aim to contribute to the global advancement of 6G and its potential transformative impact on industries and societies.
Will O-RAN continue to be a business opportunity under the 6G network?
Open Radio Access Network (Open RAN or ORAN) is expected to offer significant business opportunities in the 6G network era. It allows for a diverse choice of RAN vendors, reducing infrastructure costs and enabling new vendors to enter the market. To seize these opportunities, new vendors should understand Open RAN's concept, challenges, and its impact on 5G development.
Open RAN enables communication service providers (CSPs) to create flexible and dynamic infrastructures, supporting future growth and technologies. It helps integrate various technologies, avoid vendor lock-in, and reduces costs. However, global acceptance of Open RAN is still progressing, with challenges related to investment, network management, compatibility, and security. Collaboration among tech vendors is essential for Open RAN's true potential to benefit the industry. As the market embraces open infrastructure and advances in 5G, CSPs can upgrade networks and monetize services effectively with Open RAN.
6G is targeting limitless connectivity to support XR and metaverse applications needing immense density of connections and adaptability to these connections. We believe that such applications will be best served by femto and pico cells with ORAN as the feed to such cells. Therefore, the ORAN opportunities for 6G are expected to multiply. Moreover, the sheer number of connections and devices would require AI/ML based ORAN control with quick automatic decisions on network management and performance, something that envision with RIC in 6G and will continue to accelerate in 6G.
We expect ORAN market to bubble up in India not in the Service Provider space but also in private networks for applications in manufacturing, warehousing, mining, transportation, and others.
What is Keysight contribution for the sustainable world?
Keysight's contribution to a sustainable world lies in the development of electronic measurement solutions that foster innovation and positively impact lives while promoting global connectivity. The company's commitment to people, the planet, and the communities in which they operate is at the core of their business practices, emphasizing ethical, legally compliant, environmentally sustainable, and socially responsible conduct.
One of the major considerations of today's designs is sustainability where attempts are made to multiply performance without increasing the power consumptions. Industry is also looking at developing IoT sensors and other devices which uses other sources of energy like thermal, vibrations etc. This is to ensure that scalability and use cases in upcoming technologies are power sustainable.
Therefore, in addition to normal functional and performance testing with Keysight instruments, customers are looking for determination of average, peak and profile of power consumption of their devices and systems. Keysight offers wide range of regenerative power supplies and power analyzers for precise power measurements. Keysight CX3300 Series Device Current Waveform Analyzer offers low noise and a wide dynamic range with high sensitivity from sub-nA and sub-µV for sustainable measurements in IoT/mobile, Automotive, Medical, Healthcare and Wearables. It helps our customers determine even the idle power consumption of the devices.
On network front, Keysight offers Open RAN Energy Efficiency (EE) and Savings (ES) consisting of Energy Plane (E-Plane) Test Suites for O-RU, vO-DU/vO-CU/O-Cloud, RIC and rApps. This allows direct power saving through the activation / deactivation of advanced sleep mode functions, allowing network elements to be switched off in an intelligent manner using predictive approaches. It also provides indirect power reduction by means of energy aware traffic steering, allowing cells to be switched off by offloading the traffic to specific bands.
Keysight's services also help customers protect their innovation investments in their equipment through maintenance, repair, refurbishment, and recycling processes. The company offers substantial trade-in discounts to incentivize customers to return equipment for refurbishment or recycling when upgrading to newer models.