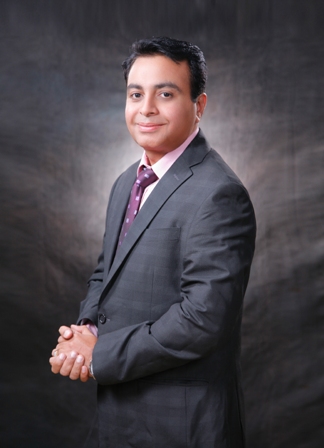 With the growth of the internet, the need for security in the area of surveillance has increased. Keeping knowledge and information safe is more important than ever. The way our security industry works has changed significantly over the last decade. However, as the market evolves and the threat becomes more complicated, 100% security should be ensured.
Mr. Sanjeev Gulati, Country Manager – India & SAARC, VIVOTEK spoke to Electronics Maker in an exclusive interview more about the industry and VIVOTEK growth in this segment.
The present-day scenario of surveillance industry in India 
The ever-increasing digitization and business growth have directly increased the demand for surveillance devices in India. The surveillance industry has already crossed $841 million in terms of market size and is experiencing a robust growth with a CAGR of 27.16 percent. However, the analog-based surveillance systems currently occupy a lion's share in the market, which is about 68 percent. But this also opens up massive growth avenues for technologically-evolved IP surveillance systems. Buoyed by a number of other factors such as increased awareness with regard to advanced surveillance, business intelligence, and video analytics, the current market size is expected to grow to $2.4 billion by 2020.
Key industries which are part of the security system
Surveillance systems are a collective whole of video capturing devices, remote units, recording devices, RFIDs, networking devices, IT systems, and so on. This mandates the involvement of system integrators belonging to the relevant industries.
of current channel partners and expansion plans
VIVOTEK has three channel partners that cater to the Indian market, namely, Autocop, Ados, and Redington. We also have about eighty to hundred domain-specific system integrators. At present, we are following an aggressive expansion strategy to broaden our service footprint across the Indian subcontinent. In India, VIVOTEK is targeting key growth regions that include urban, semi-urban, and tier III markets, while at the same time extending our technologically-evolved solutions to the Smart City initiative.
VIVOTEK offerings to smart city project in India
VIVOTEK offers holistic IP surveillance solutions that involve everything from network cameras, network video recorder, and PoE switches to video management software and cloud-based solutions. We have a proven track-record of global deployments including traffic monitoring projects in India, Municipal Traffic Monitoring Systems in Poland, automated Skytrain surveillance in Taiwan, Warplane Heritage Museum in Canada, UNESCO-recognized National Library of Latvia, and one of the world's seven wonders, the ancient city of Petra in Jordan.
VIVOTEK's offerings are specifically designed to decrease the bandwidth and storage requirements and come with a stronger consideration to the network-related cybersecurity challenges, resulting in holistic security. Our acquired expertise across a range of global markets and industries makes us the most suitable contender for the Smart City initiative. Currently, we have deployed license plate capturing solutions in multiple proposed smart cities in India.
Key Competitors and VIVOTEK's strategy to compete with them 
In surveillance and security space, there are about fifty to sixty competitors, but diverse target markets leave very little room for direct competition. While some exclusively focus on urban living and security, VIVOTEK emphasizes on a wider canvas of organizational and corporate safety, while at the same time strengthening the public security framework. The broader target audience and eclectic product offerings make us better poised to enjoy a larger share of the surveillance market in India.
Recent tie-ups of VIVOTEK.
Lately, we have entered into a strategic partnership with Trend Micro and CTDI to enhance our IoT security and service capabilities respectively. Trend Micro, with its state-of-the-art cybersecurity systems for global servers, cloud computing environments, and dedicated mechanisms for SMEs, has firmly established itself as an internationally leading enterprise in cybersecurity. The partnership with Trend Micro was formed with a view of increasing sophistication in cyberattacks, which now scrape through the vulnerabilities in IoT network nodes to compromise them, and penetrate deeper into the IT grid. Together, we've launched the world's first cybersecurity-enhanced network cameras embedded with Trend Micro's anti-intrusion software. This has further strengthened our product portfolio by ingraining an additional layer of network security in our security and surveillance offerings.
CTDI was brought onboard as our service partner for distribution of products, post-sale services, maintenance, query management, and personalized servicing of products besides handling other essential processes. CTDI's pan-India presence equips us with a significantly larger market base along with nationwide service centres to cover all regions.
Roadmap of VIVOTEK for next 2 years 
As a result of gradually increasing use cases of IoT devices, VIVOTEK aims to become the veritable 'Eye' in the IoT by leveraging its expansive technological capabilities in image and audio. We are continuously refining our software and hardware solutions through constant R&D initiatives and further expanding our already extensive strategic partnerships with globally leading software and hardware partners.
We are also increasing the role of cutting-edge technologies such as Artificial Intelligence to completely revolutionize the IP surveillance landscape. Our cameras have been equipped with Deep Learning technology, enabling them to learn and analyze without human involvement, improving their scalability. With the developments that are taking place here at VIVOTEK, we are confident that Artificial Intelligence is going to become a massive phenomenon in the years to come.
In a span of two years, we are going to fortify our position as the leader in security and surveillance products in India. We are directing our forces to enhance system integration processes for extending an even more superlative end-user experience. VIVOTEK is also going to broaden its product portfolio, adding a range of new-age and innovative offerings to increase the use cases for different industry-specific applications. We are further going to intensify our distribution channel partnerships and introduce more marketing channels for wider service availability in India. We will primarily target big corporations, city traffic management, and will aim to improve urban security mechanisms besides catering to other segment-specific surveillance requirements such as toll management, highway traffic management, and automatic number plate recognition.