XG2402 feature an improved design, competitive level performance, and an array of highly customizable gaming centric functions.
Gurgaon | India (3rd Nov, 2017) – ViewSonic Corp., a leading global provider of visual solution products, introduces the XG2402 to its gaming monitor line to bring gamers a highly customizable experience with competitive level performance. Offering AMD FreeSync support and come equipped with essential gaming features, such as a 144Hz refresh rate and 1 millisecond response. When combined with ViewSonic's customizable in-game viewing options, gamers have the ability to create a personalized gaming experience.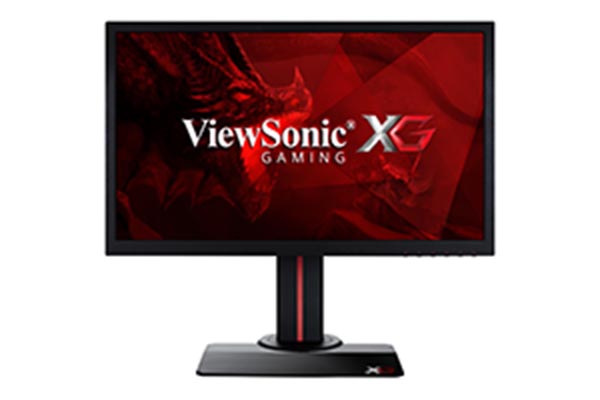 "With the release of our new XG2402 gaming monitor, we're glad to be providing gamers with the most customizable in-game experience on the market," said Eric Wei, Senior Sales Director, ViewSonic, Asia Pacific. "We have taken the feedback provided to us by the community into consideration and included a more gamer friendly design as well as expanded customization capabilities to give our XG users the best competitive advantage."
The 24-inch XG2402 is the successor of the highly rated ViewSonic XG2401, which was popular within the competitive gaming community. Aesthetically speaking, ViewSonic's RampageX lighting feature on the back of the monitor is the most prominent upgrade to the new model. XG2402 is the first ViewSonic monitor to feature RampageX, which radiates a red glow onto your gaming station and can be used to accent RGB peripherals.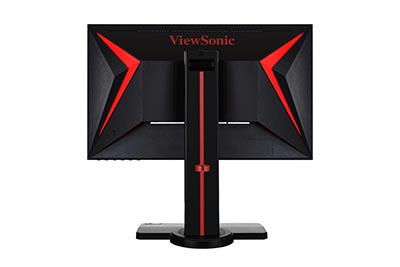 The XG2402 have been designed with a more gaming friendly low profile base that allows for the flexible keyboard placement popular among FPS players. In addition to the super-smooth visuals achieved via the 144Hz refresh rate, 1 millisecond response, and AMD FreeSync support, the XG2402 improve upon the success of previous competitive gaming models with the most customizable viewing options on the market and specialized gaming presets. Offering preset modes tailored to different game types as well as ViewSonic's ColorX, which is a fine-tuned color and performance preset for vastly improved in-game vision and reduced motion blur. Additional customization options such as five levels of response, 22 levels of black stabilization, and more, give gamers the ultimate control over in-game visuals.
Versatile connectivity options include HDMI, DisplayPort, and USB 3.0 and including integrated speakers for gaming without a headset.
Estimated availability and MSRP information can be found below:
| | | |
| --- | --- | --- |
| Model | Date | MRP |
| XG2402 | 1st November,2017 | Rs. 29,000/- |
For further news and information about ViewSonic, visit ViewSonic.com and follow on Facebook and YouTube.
About ViewSonic
Founded in California in 1987 and celebrating its 30th anniversary, ViewSonic is a leading global provider of visual solution products. As an innovator and visionary, ViewSonic keeps the world connected with a portfolio of professional level visual solutions that enhance the way we compute, collaborate, communicate and connect. Our products include LED monitors, interactive commercial displays, touch displays, projectors, thin client, zero client and smart displays. To find out more about ViewSonic, visit viewsonic.com.