INS. Hong Kong, SAR China and HELSINKI, Finland 26.4.2016 – Inkron, a technology leader in printed nano-composite siloxane based electronic packaging materials for the optoelectronics; printed electronics and display industries, announces today the availability of turnkey optoelectronic service solutions to address megatrends in industrial internet applications utilizing its advanced inks and pastes.
The Optoelectronic industry including LEDs, lasers and optical sensors' market size in 2015 was over $35 billion and this highly fragmented field has outpaced the CAGR of the integrated circuit market since the mid-1990s. With the continued growth over the next five years predicted, new end-use applications such as medical and automotive devices shall continue this trend at the same rate (11 % growth in 2015) mainly due to the increased adoption of smart devices and the industrial IoT.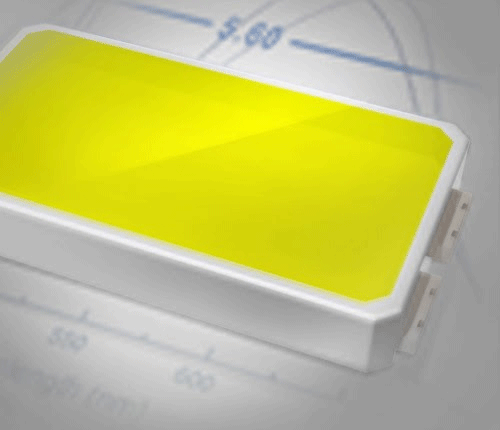 Optoelectronic applications are based on high-value manufacturing and complex supply chains. Inkron's turnkey packaging service combined with advanced proprietary materials offers application developers a fast and unique path to markets. To achieve their ultimate performance, next generation optoelectronic devices require a range of specialty materials. These may include advanced die attach, optical underfill, light scattering and encapsulation enabling increased light-coupling, wavelength conversion, better thermal management, electrical connectivity and increased device lifetime.
Working with our material designers and process specialists, will provide our clients  fast turn-around times of prototyping and easy route to evaluate their packaging concepts and designs; while also providing companies with  access to small to medium volume packaging and the potential for further improvements in device performance. Inkron's turnkey packaging service also provides a scalable solution for easy transfer to third party high volume production facilities. This allows clients to avoid costly start-up costs and NRE expenses often prohibiting multiple design evaluations when bringing specialty packaging to market.
"The initial orders of specialty optoelectronic devices which include for example novel white light anti-bacterial LEDs to hospitals' smart disinfection approach are now being processed," company's Chief Executive Dr. Juha Rantala reveals and explains "our emphasis is in utilizing our leading position in enabling siloxane-based packaging materials by providing services for specialized high value-added markets in industrial applications such as additive manufacturing and healthcare optoelectronics. Our initial customers are smart photonics system developers and manufacturers who need customized optical components in small to medium volume runs."
The platform technology materials and processes utilized under Inkron's turnkey solution are thoroughly tested for reliability, environmental stability and safety. The service also provides clients with an opportunity to characterize novel R&D materials and processes within a production environment. Inkron can provide specialized turnkey optoelectronic packaging solutions for primarily plastic lead frame; metal core; ceramic; Silicon and FR4 type substrates. Looking forward, together with its partners, Inkron will introduce turnkey solutions for next generation wafer and panel level packaging processes in the next 12 months.
With the new service announced Inkron's core business continues to be the supplier of the specialty materials for the device manufacturers and packaging fabs. Inkron will continue to revolutionize material solutions for the megatrends in the IoT, sensors, wearable devices and optoelectronics for virtual reality.