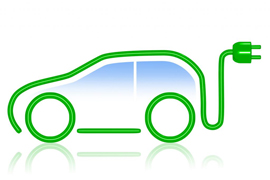 The Government of India is expected to bring out a bunch of favourable legislations concerning the EV's in the Union Budget 2018. Incentives expected to include GST & IT benefits with an aim to replace the Indian fleet of fossil fuel driven vehicles with electric vehicles.
According to sources intimate to the Government of India, the upcoming Union Budget of India will have attractive sops for electric vehicles. Buying and selling brand new electric vehicles will be a lot more convenient after this legislation will be passed and is implemented in the market.
Imagine walking out of your house or office and disconnecting the smart charger wire from your electric car or other vehicle.
It is expected considering the Government of India's aim to have a 100% line-up of electric vehicles in India by 2030 as India has started to move along rest of the world. The Union Budget is expected to lay down the foundation stone for modernizing the Indian automotive scene.
The source further said,
"Finance Minister Arun Jaitley may announce tax benefits for the electric mobility in the Budget on February 1, 2018 as there has been a lot of brainstorming so far."
A lot of good things can be expected on the EV front after the presentation and implementation of this year's Union Budget of India.