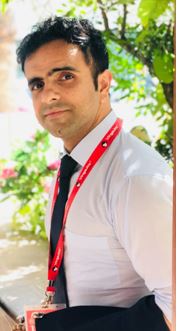 Incorporated in the year 1999, UBON headquartered in Delhi is India's leading Gadget Accessory & Consumer Electronics brand that addresses the need for 'Connected Consumers' and 'People on the go'. With the proper R&D and right use of technology, the brand offers products such as Bluetooth Speakers & Headphones, Chargers, Cables, Car Accessories, Care Products, Surge Protectors & more than 125 accessories. UBON was launched with the aim of increment in the reach of the Branded quality gadgets and mobile accessories to the consumer of every sector, vertical, and society.
Mr. Lalit Arora, Co-founder at UBON spoke to EM about brand image, competitive features and business growth.
1. The year your business was founded?
UBON started its journey as an electronic brand in the year 1998; however, it officially registered in 2004. UBON is a lifestyle brand that deals in Wireless Bluetooth Speakers, Headphones, Chargers, Data Cables, and Car Accessories. Today, we are India's leading Gadget Accessory & Consumer Electronics brand that caters to the needs of connected consumers and people on the go.
2. The background behind started this business? How it is started? What is the aim behind launching this brand?
We started as a small shop in Lajpat Rai Market in Delhi where we used to deal with earphones and mobile accessories in our shop. While working in the wholesale business, we noticed that there was a gap in the products available in the market in terms of price, quality, and reliability it offers. So, to eliminate cheap accessories from the Indian market, we came up with our own brand, 'UBON' with our main focus on providing our customers with quality products at affordable pricing.
At UBON, we value the needs of 'Connected Consumers' and 'People on the go'. We aim at manufacturing excellent quality gadgets at an affordable price while focusing on both, the right assembly of equipment combined with well-built quality. The brand caters to every sector, vertical and society with its wide range of product portfolio with more than 700+ SKU's.
3. About the founder
UBON was founded by the brother duo Mr. Lalit Arora and Mr. Mandeep Arora in 2004.
Mandeep Arora is the Managing Director & Co-founder of UBON. Mr. Mandeep is BA-LLB graduate, and chaired as Joint Legal Advisor, Delhi Mobile Traders Association wherein he works towards providing the right quality mobile phone accessories that durable and affordable for the masses of the nation. Due to his keen interest in electronics & mobile accessories, he chose to be a businessman and it was during this time period when Mandeep got a platform to transform his vision into reality by co-founding UBON.
Mr. Lalit Arora is the chief dreamer and Co-founder of the UBON. Mr. Lalit is a commerce graduate from Delhi University. Due to his keen interest in electronics & mobile accessories, he chose to be a businessman and it was during this time period when Mr. Lalit got a platform to transform his vision into reality by co-founding Ubon.
4. What is the market size of your sector and how are you differentiating from the competition?
Consumer Tech sector is an emerging sector. In a country like India, customers have a wide variety of products to choose from among certain brands. I think that India is a massive marge and we haven't even reached 1% of the potential market. The journey ahead of us is long and we strive to tap 40% of the existing mobile phone accessory industry in India. We want to position UBON as a leader in providing cutting edge technology in the gadget industry world. We are working extensively to expand our customer base with our wide variety of SKUs.
Speaking about what sets us apart from our competition, we at UBON believe in gaining customer attention with quality product. We vow to be the first mover in introducing large volumes of products with state-of-the-art technology and create a maximum number of job opportunities as our commitment to society. UBON follows a no-compromise policy and uses the best and latest Japanese technology along with technologies from different countries to serve better with the highest quality products. Apart from this, we are working on a minimum profit plan as we are constantly working for consumer satisfaction rather than focusing on revenue generation. We have rigorous checking measures at our factory and corporate office. All our products undergo thorough and extensive checking procedures and measures. We also believe that Quality checks & Quality Assurance together only can make a perfect product for the consumer. UBON is the first company in India to launch Solar Power Banks, Wireless Power Banks & wireless charging pads.
In addition to this, we regularly conduct surveys, communication via digital channels, online contests on our Instagram page for maintaining online engagement. We have established our roots in major cities like Delhi, Jaipur, Mumbai, Chandigarh and other major Tier-II and Tier-III cities.
5. With the rapid growth in marketing and design prospects and the presence of international players. How you are coping with all this.
We are focused on self-growth and manufacturing the aesthetic and reliable accessories at the most affordable pricing. Not everyone can afford expensive headphones and Bluetooth speakers priced at 10,000 INR but at UBON, we provide value for money and quality products with a symbol of trust. UBON is an emerging brand in India and we have gained a good market reach across 3000 cities Pan-India.
We at UBON are very optimistic towards moving ahead by leveraging the rapidly expanding technological world. We are planning to enhance our portfolio in the speaker & headphone category by developing voice & internet-enabled speakers and headphones. People no longer want to indulge in wires instead they prefer wireless products for the day to day needs.
6. What are the key milestones in your journey?
Since our inception in the year 1999, together with our trusted team of employees and our franchise partners we have worked tremendously aiming at an upward journey every day. From a small shop in Lajpat Rai Market to the presence of UBON in more than 300 cities all over India, we have come a long way. We have also been conferred by Economics Times 'Most Promising Brand of The Year 2019'.
7. What all are product categories are you diversified in?
We are proud to be 'VocalForLocal'. We started our journey by manufactured mobile accessories and smart gadgets including Bluetooth earphones, headphones, Bluetooth speakers, power banks, smartwatches, fitness bands, data cables, etc. But seeing the current condition, we have diversified our product portfolio by entering PPE products segment with our extensive range of products like Face Shields, face masks, hand sanitizers, infrared thermometers, and Disinfectant spray which are all produced locally at our manufacturing facility.
8. Your challenges in terms of sustaining and growing the business during COVID 19?
We feel that the current scenario has provided us with a platform to think beyond the traditional way while thinking innovatively and at the same time strengthening our R&D team to creatively think about newer innovations. We are working round-the-clock to maintain our customer engagement via conventional marketing and sales ideas too. Due to the national lockdown, though our business was impacted a bit in terms of meeting sales but we outgrew the odds by diversifying and started in-house manufacturing of safety products. Thus, contributing to the nation's fight to eliminate COVID19 pandemic.
9. What is your channel strategy?
Our channel strategy is to communicate, deliver, and engage the target audience. We manufacture products required by every age group. Our motto is to deliver the best quality products so that our customers feel satisfied after trusting us.
We are present in 300 plus cities through Omnichannel presences like retail shops and via online platforms like Amazon, Snapdeal, etc.
10. What are your future prospects?
The Indian market is so vast that we believe there are tremendous opportunities that need to be explored and tapped. UBON's aim is to become the Numero Uno brand in the Indian mobile accessories market providing unique and superior quality accessories perfected by continuous improvement, innovation, and creativity. We are happy with the way we have been progressing and hope to grow further in the coming months and years.