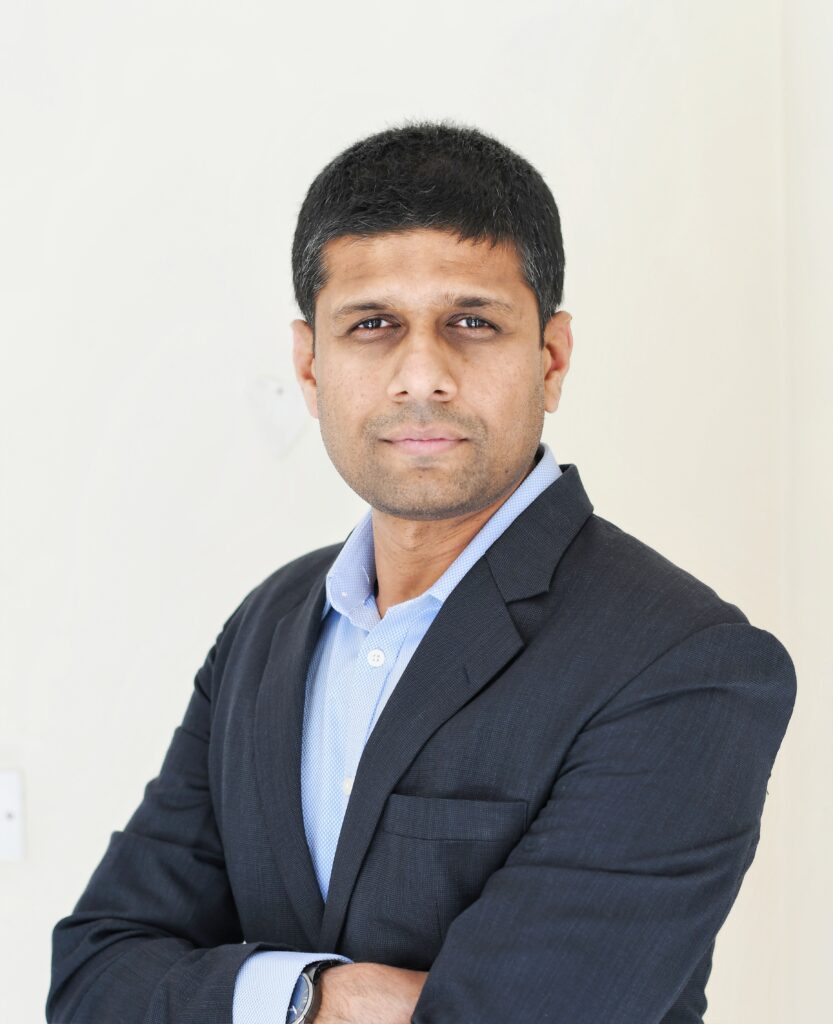 Toutche Electric – one of the fastest growing e-Bikes startups in India. Mr. Raghu Kerakatty, CEO, Toutche Electric shares his journey and business outlook post COVID-19 in this exclusive talk.
Brief us on Toutche's journey in India and its products
The key purpose driving Toutche is to solve the burgeoning problem of traffic and resulting toll on air quality and people's lifestyle. After extensive market and user research, we zeroed in on Electric Bicycle as our first product, in early 2016. It took us 3 years to go through the Concept to Market lifecycle. Our first product, the Heileo range of electric bicycles, was launched in Sep 2019 with 3 models. We were convinced about the product-market fit of our Heileo e-bikes in India, and its long-term market opportunity.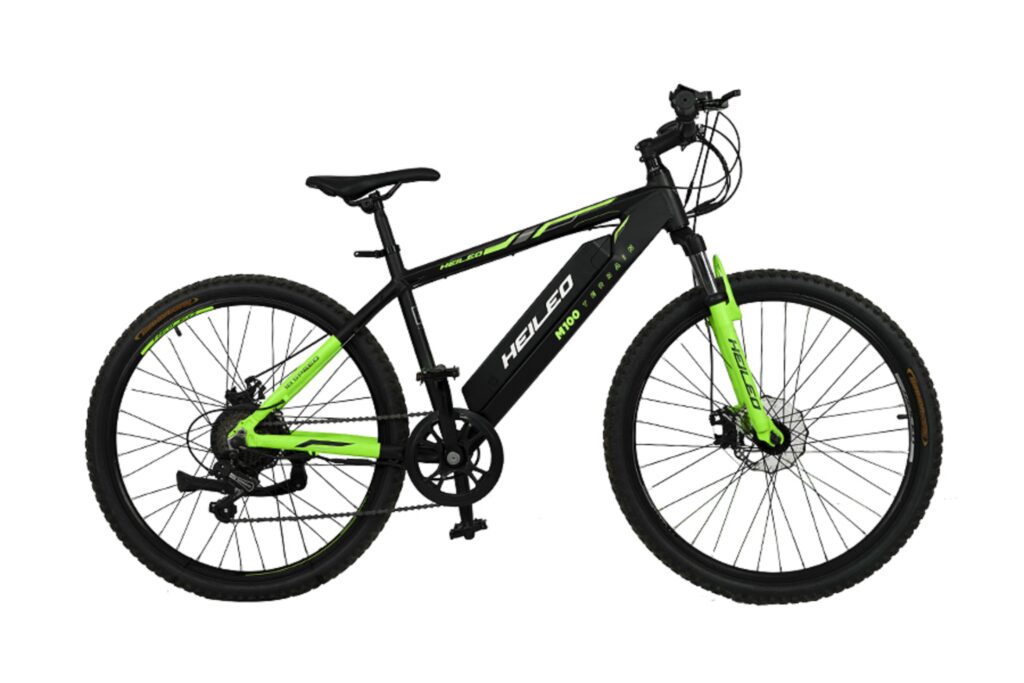 The positive response our products received was a decisive factor in scaling our efforts. However, just as we were seeing an upward bend, COVID hit us, pausing our momentum a little. However, the phase from June to November 2020 was fantastic and extremely encouraging. We exhausted our first stock sooner than expected and witnessed a steep rise in demand for electric cycles and cycles both in India and globally.
The global demand however did choke the supply chains across geographies, stretching the lead times to get our new stock in order. However, this phase allowed us to push the pace on technology and design innovation, and strengthen our supply chain strategy. We believe we are now well placed to address the surging market demand, going forward.
How do you differentiate from the competition?
Our ambition is to be a leading Electric Bicycle brand, globally. That means, our products need to stand up to the quality expectations both in India and key international markets. The Heileo electric bikes are –
• Designed as Commuting and Activity bikes
• Offer high-quality riding experience both as Electric and Regular bicycles
• Aesthetically and ergonomically well designed, making them the best in the market
• Equipped with Longer-range and long-life Batteries (made of Panasonic cells)
• Driven by an in-house designed and Made-in-India Electric Drivetrain
We invest and innovate on Technology; Our bikes will be technology-led and offer an unrivalled experience to consumers.
What does the future of eMobility look like, post Covid19?
Amidst all the havoc COVID-19 continues to wreck on our lives, it has opened our eyes to various aspects of our life we had taken for granted. Environment and Sustainability are not just corporate boardroom buzzwords anymore. They are life mantras and we are already seeing them being imbibed by people in India and across the world.
All large cities in India are plagued by untenable levels of pollution and traffic. The environmental harm we have inflicted over the last few decades are now exposed rather starkly. Non-polluting Electric Vehicles, are a great start on our path to cleaner air, body and mind. Add the rocketing fuel price into the mix, and people are opening up to Electric Mobility not just as a viable but better alternative.
The electric mobility market is on a steep rising curve around the world, and we are just scratching the surface in India right now. The opportunity is for first-time buyers as well as IC engine-based vehicles on the road right now which will need to be replaced at some point over the next 10 years. That tells you why the surge in demand for Electric Vehicles is not a fad and here to stay. They say "Be the change you want to see" and the COVID crisis has made people, more receptive to change. Change that is much welcome.
How has the pandemic affected your business & sales?
As I said earlier, the first wave of COVID back in March 2020, halted our momentum just when the sales numbers were seeing the first upward bend. However, post-lock-down, we saw an unprecedented demand for our products resulting in a stock-out situation much earlier than planned.
They say it is a good position to be in if your products sell out sooner than planned. However, for us, it also served as a wake-up call to strengthen our supply capability. The period between November 2020 and April 2021 saw us advance our Make-in-India initiative for the electric drivetrain and rejig our supply strategy to scale faster. We are now ready with our 2021 range with improved specs across and a new model to the Heileo stable.
That said, it is now time to pause for a bit. The country is under the weather with the second wave, which we hope abates soon. Amidst all the talk of business, this pandemic has made us sensitive to some basic facets of life. Thousands of lives have been lost, leaving so many families broken. As a business community, we now need to look after the vulnerable sections of our society and help them come out of this extremely challenging phase of our lives. Business can wait a little longer!
Do you have a Manufacturing and R&D setup in India? Tell us about it in detail.
India will be our global R&D, Technology & Manufacturing hub, housing the majority of our people and facilities. Our current facilities in India comprise Engineering & Design, Technology Development, Manufacturing of our Drive train components and Assembly operations.
• Our Technology Development team is spread across Bangalore and Mysore, building the cutting edge Toutche Connected Platform, that will power our entire Heileo range of eBikes releasing early 2022
• Our Engineering & Design team is primarily based out of Mysore, led by Mahesha, Cofounder & Engineering Head, based out of California
• We design and make our Electric Drivetrain fully in-house and in India. Manufacturing of parts is carried out by local partners based in Mysore and Bangalore primarily
• Our Assembly facility is based entirely in Mysore. We are now in the process of moving into a new, larger, state-of-the-art facility in Mysore that will house the end-to-end assembling plant of all our Heileo eBikes, Heileo Digital Studio, Dealer training centre and Toutche Corporate office. This facility will cater to both Indian and International markets with a production capacity of 24,000 units/year and scalable to 40,000 units/year
Future roadmap for the Year 2021-22 in India
The next few years will see our operations in India scale both as a global manufacturing hub and addressing India as a market. Our focus will be on building Technology led eBikes and innovate on design, and the first version will debut in FY22. They will transform the riding experience, offer personalisation and most importantly improve rider safety. We recently launched our Hybrid E-bike H100 as well, which is available for pre-booking. We also plan to introduce a new style e-bike (Urban) in addition to the existing Hybrid and Mountain styles, By the end of 2021. With that, we aim to cover a new segment of customers addressing a specific need.
2022 will be a tipping point for us, with the planned debut of our market-leading Toutche Connected platform. The future holds immense potential, and it will be all about clinical execution.