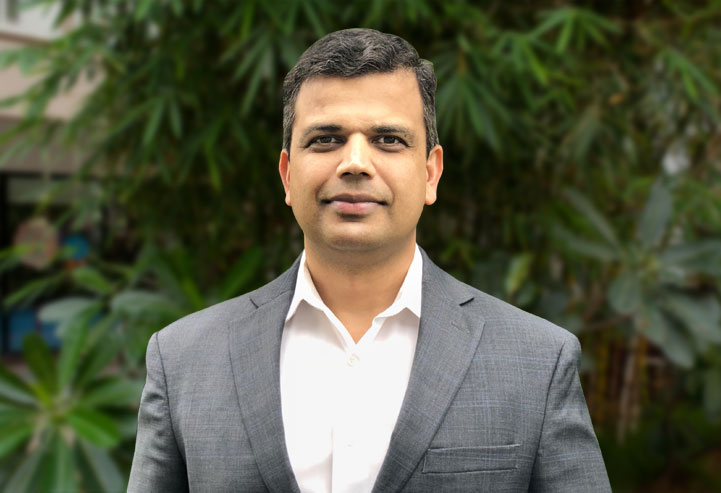 In the interview with Mr. Mihir Kumar, Senior VP and Head, Industrials Business Unit, Sasken talks about the latest technologies being leveraged in accelerating the digital industrial revolution, given the massive adoption of Industry 4.0 technologies, smarter connectivity on industrial devices and wearables, and increased development of personalized products for customers at faster rates with lower production costs.
You recently joined Sasken. Can you tell us how your journey has been so far in heading the Industrials BU?
It has been a stimulating and exciting journey at Sasken so far and I see some great opportunities ahead for our growth in the Industrials segment. With the advent of Industry 4.0, the Industrials space is transforming. Machines are becoming intelligent and digitally managed, plants are becoming dynamic and data-driven, and operations are getting augmented by Analytics, AI and AR. I believe that our Chip to Cognition solutions position us uniquely to enable our customers to design next generation industrial products, IoTize their assets, and leverage analytics and digital technologies to gain insights into making businesses more efficient. I am working with our teams here in strengthening our efforts in the Industrials segment and in executing our strategy to lead the growth of our Industrials business. We are focused on delivering strategic value and compelling proposition to our customers through our Product Engineering and Digital Transformation offerings.
With the industrials space rapidly transforming and machines becoming more intelligent, operations today are getting augmented by AR/AI and analytics. How should organizations today make the most of this opportunity?
This confluence of emerging disruptive technologies is blurring the lines between physical and digital in the world of Industrials and is disrupting the industry in fundamental ways. It is creating profound opportunities in the following ways:
Disintermediating value chains
Opening up entirely new horizons for efficiency and productivity gains
Transforming products into services
Bringing consumers closer to the manufacturers
Advertisement

Now that operational and information technology has begun to interconnect, mountains of previously unavailable data are being generated and captured. By unlocking siloed contextual data generated from connected equipment and by applying advanced analytics and AI/AR technologies, businesses can:
Analyze data from a machine, plant, or enterprise
Understand trends and patterns
Understand how to optimize operations for greater performance
Increase asset utilization
Predict failures before they occur to avoid any unplanned downtime
How is IoT enabling digital transformation in the area of industrial products and smart wearables?
Industrial Internet of Things (IIoT) is playing a key role in driving the digital transformation. It is enabling new value creation through massive volumes of data from connected products coupled with the increased ability to make automated decisions and take actions in real-time. An Industrial IoT platform enables extraction of data from the connected industrial products and secondary sensors/devices, protocol translation, data processing on Cloud to derive actionable insights through advanced analytics. This is enabling incrementally transformative value to organizations in the following ways:
Automation: Embedded control software and device connectivity enabling the automation of operational and decision-making tasks
Acceleration: Remote access, augmented by data analytics and decision-support systems, improving the organization's response time and optimizing resource allocation
Predictive: Big Data analytics, simulation tools, and similar decision-support aids, such as AR/Mobility, optimizing all aspects of the product lifecycle by mining enterprise data, and exploiting the depth and breadth of big data to improve the fidelity of long-term predictive decisions in product design, manufacturing, field service and operations
Customer Engagement: Connected products coupled with advanced decision-making processes transforming traditional business models and engaging customers via innovative, fine-tuned, user-centric and outcome-based service offerings
According to you, how do you see the future of smart wearable technology in the industrials space? Can you tell us more about what Sasken is actively doing in this niche domain?
Technologies for smart wearables, AR/VR are fast becoming the next computing platform, by fundamentally shifting the way the information is relayed to the user, offering immediate access to critical data. Industrial sector, with high labor cost or high cost of mistakes, has great potential to achieve a significant return on investment with the adoption these technologies, for example, in quality inspection, diagnostics, remote asset monitoring, equipment installations, field service and maintenance, work instructions, workforce training, and worker safety.
Sasken is enabling customers to build smart wearable products, with varying form factors, equipped with cloud-based analytics, along with industry best low power technologies such as sensors, connectivity and tracking solutions. In addition, we are focusing on deploying the solutions using AR/VR and wearables to enable a multitude of use cases such as:
Expediting the product design using AR/VR solutions
Use of AR and wearables to improve quality and first-time fix ratio
AR-based Field Force Productivity Solutions that are used for service equipment/installations and for diagnostics, by delivering real-time information at the point of use, resulting in greater end-user satisfaction and lower cost of service
Can you tell us more on the opportunities and challenges being faced in the domain of Industry 4.0 solutions?
In addition to my response for Question 2 above, I would like to say that with Industry 4.0 solutions, a digitally-integrated and intelligent industrial value chain offers almost limitless possibilities for an Industrial company such as:
Enhancing industrial productivity through optimization of processes and automation
Reduction in unplanned downtime and the cost of maintenance through advanced monitoring and predictive maintenance
Better quality of products by eliminating human errors, real-time monitoring, and IoT-enabled quality improvement
Managing energy consumption in the industrial assets, resulting in greener operations, lower energy costs, lesser unplanned downtime, and more consistent quality
Development of innovative capabilities and new revenue models
There are also inherent challenges in the adoption of Industry 4.0 solutions. The biggest concern is the cyber security – having everything linked to the Internet of things (IoT) is going to monumentally increase the vulnerabilities. Additionally, organizations find it challenging to understand the real business case, identify the right use cases to realize the benefits, get qualified and experienced specialist to implement these solutions, and change their organization and processes to maximize new outcome.
How is Sasken employing IoT and AI in a 'connected manner' to efficiently manage industrial assets?
Sasken is partnering with several Industrials customers to enable them to design next-gen products that are connected and intelligent, IoTize their legacy installed base, and leverage AI/ML to build analytical models which can provide insights into making businesses more efficient. In addition, we are partnering with industrial companies around building intelligence across machines, devices and plants by leveraging data analytics, AI and Machine Learning, as well as to address complex needs around IIoT platform, cloud enablement, and enterprise mobility. A few examples include:
Asset Performance Management and Digital Twins solutions which help predict the health of machines and prescribe maintenance activity so that the remaining useful life of the machines can be increased while mitigating any risk of accidents
Helped a leader in Process Efficiency and Energy Conservation to initiate digital transformation journey centered on Digital Twin. The client wanted to increase the efficiency of its boilers and reduce AMC spends. We modeled a Digital Twin to establish interdependency between the various parameters impacting boiler efficiency. This exercise saved field trips for the service technician and avoided manual trial and error methods.
Advanced Image Recognition solution which helps in driver drowsiness detection, forward collision warning, traffic sign recognition, fire detection in public places, etc.