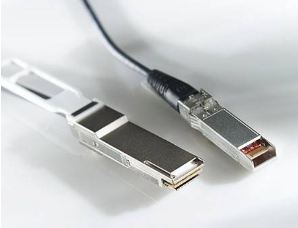 TE Connectivity (TE)  introduces high speed pluggable I/O copper cable assemblies that are engineered for 56 Gbps and beyond. TE's signal integrity (SI) and system architecture expertise allow them to provide one of the highest performing portfolios for QSFP28/56 and SFP28/56 cable assemblies in the market. These cable assemblies support aggregate data rates of 25, 50, 100 and 200 Gbps. These cable assemblies are at the forefront of next-generation connectivity, meeting 100G Ethernet and InfiniBand Enhanced Data Rate (EDR) requirements. TE offers custom cabling solutions and corresponding pluggable I/O cages and connectors.
TE has expanded the QSFP+ cable assembly product family to include options that solve a number of data communication cabling issues. In addition to the standard 30, 28 and 26AWG QSFP+ 10 Gbps TurboTwin product offering, TE offers QSFP+ assemblies with fine wire TurboTwin 32AWG 8-pair cable. This fine wire bulk cable satisfies the need for ultra-thin, light weight and highly flexible passive cabling solutions in high density intra-rack applications.
As an authorized distributor for TE Connectivity, Heilind Asia provides TE's products and also value added services. Heilind Asia supports both original equipment and contract manufacturers in all market segments of the electronics industry, stocking products from the industry's leading manufacturers in 25 component categories, with a particular focus on interconnect, electromechanical, fastener/hardware and sensor products.