The company has installed street lights in the remote villages of Kango (350 kms from Libreville), Mouila (1200 kms from Libreville) and Bitam (900 kms from Libreville) in Gabon
Su-Kam Power Systems has made rapid strides in lighting up remote villages in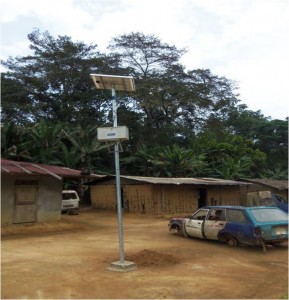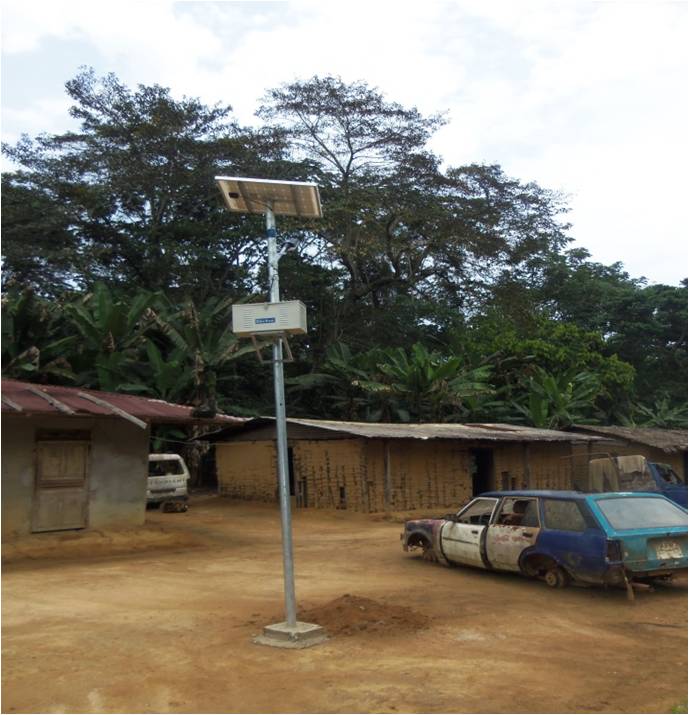 Gabon, one of the many power starved nations in Africa, with the power of solar energy. Su-Kam has installed solar street lighting systems in various remote villages of Gabon which had never seen electricity before. The primary population of these areas comprise of Bushmen and animal hunters. Prior to installation of these solar street lights, the villagers used to end their day and stop all activity post sundown in the absence of electricity. However, Su-Kam has given new life to the villagers who have now access to both electricity and employment with the effort of the solar team of Su-Kam.
Total capacity in terms of power generated
Su-Kam has installed 2000 solar street lights in the remote villages of Kango (350 kms from Libreville), Mouila (1200 kms from Libreville) and Bitam (900 kms from Libreville) in Gabon (Libreville is the capital and largest city of Gabon, in west central Africa). The project was completed in 2013.
The solar PCUs developed and installed by Su-Kam in these areas work on the "Dusk to Dawn" technology and automatically regulate lighting of street lights after sundown.
(System Configuration: Solar Street Lighting System consisted of 1500, 11W CFLs, 75Wp Solar Modules, 75Ah VRLA Batteries, Charge controller with Dusk to Dawn technology and Luminaire)
Challenges Faced
Lack of skilled Manpower- The remote villages in Gabon had scarcity of manpower to install solar street lights, PCUs and solar panels. The Su-Kam team had to train local people in the installation and maintenance of the solar street lighting system. Two local people were trained by the Su-Kam team of experts at every site for maintenance of the street lights
No roads for transporting raw material, inhospitable terrains & weather, scarcity of food – The Su-Kam team faced a number of challenges in transporting raw materials to the villages due to the lack of basic infrastructure like roads. In addition to this, the African weather condition was hot and sultry and food was scarce.
French speaking population to be trained in the villages – Su-Kam personnel learnt French in order to communicate with the local French speaking people in the villages
Unavailability of tools – Unavailability of necessary tools in these remote villages prompted the Su-Kam staff to fabricate tools at the site itself.
Ongoing project in Gabon
Su-Kam started installing 400 solar street lights in a Special Economic Zone 50 kms away from Libreville from July 2013 onwards.