STMicroelectronics held the STM32 Wireless Innovation Media Briefing at their Greater Noida, INDIA office. The focus was on ST's new line of wireless MCUs presented by Olivier LARDY, Senior Marketing Manager-Wireless, Asia Pacific (excluding China), and STM32 wireless ecosystem presented by Mohit ARORA, GPM Wireless Marketing Manager, South Asia and India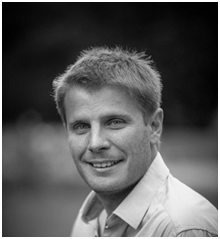 Olivier LARDY Q&A
Please tell us about the growth of wireless application and how ST is enhancing wireless connectivity for these applications?
The last few years have seen an explosion in Internet of Things (IoT) devices and connected products such as wireless sensors, smart meters, home automation systems and wearables. The higher level of integration and lowered cost of components such as sensors and processors along with increasing wireless connectivity has resulted in many products being made "smart" and able to communicate with each other without human intervention. Successful products must often meet competing requirements including low power consumption, longer wireless connectivity range and higher processing power.
The IoT encompasses a wide range of devices and applications, opening up opportunities for new wireless technologies, improved security, and enhanced features with AI.
Our mission is to help our customers easily leverage wireless connectivity across a wide range of applications today and in the future and it relies on three main pillars.
Many wireless protocols need to be supported. Some technologies that we are already supporting –especially in the sub-Gig area and the BLE area and we have already made some announcements on several additional technologies.
Extensive hardware offering. Flexibility is key for our customers so offering them product with different flavors to allow them to get the right product fitting their need is very important. We need to offer a lot of products to our customers and the format must be diversified.
Seamless software migration. Software migration/development is often a decisive factor for customers. STM32 family is extremely strong and well recognized in the general-purpose area. STM32 wireless products are based on STM32 MCUs which means that they benefit from the already massively adopted STM32 ecosystem. This already proven ecosystem is a strong asset.
For wireless there is something different called standardization. Wireless technologies are numerous and evolving constantly through multiple alliances shaping the specifications and certifications in some cases. It is therefore critical for us to be present in the main alliances to reflect in the specification updates and roadmaps what we see on the market and the requests from our customers. As an example, ST is a board member of the CSA alliance which is shaping Matter specification/ecosystem. This alliance is also taking care of the ZigBee specification. Another example would be the FIRA alliance covering the UWB technology. We are also a board member of this alliance.
Security is crucial in the coming years. Adding wireless connectivity to a design can potentially expose it to attacks as adding wireless connectivity means that you are basically opening a door. Doors can be used by attackers and this needs to be prevented. ST is adding multiple security features to help its customers.
Tell us about your wireless MCU products.
We have three products families available. The first one is the STM32WL family. The products in this family are basically addressing sub gigahertz market, and they are multi-protocol capable meaning that they can support different types of protocols like LoRa, SigFox or Wireless M-Bus. You can also develop your own protocol on these products. They also have multi-protocol capability meaning that you can enable for example Lora and Sigfox on the device. These products are also coming in either single-core or dual-core versions where the dual-core version brings additional security to our customers so that they can improve the overall system's security.
The second family is the STM32WB. B stands for Bluetooth LowEnergy, but it also supports 802.15.4 protocols like ZigBee, Thread, or Matter. The STM32WB is also a dual-core platform, multiprotocol capable of delivering strong performance. It is based on CortexM4 and CortexM0+. Products are in production today.
The latest family that we introduced in March this year is the STM32WBA family. This family is focused on BLE and brings a lot of innovation. We are transitioning from Cortex-M4 to Cortex-M33 for higher performance, lower power and increased security.
STM32WL is the world's first Lora -enabled system on a chip. LoRa is a growing market. Creating STM32WL is simple. We have a lot of STM32 general purpose MCUs able to deal with low power applications. In this case, we took the STM32L4 platform, we removed some peripherals, added the radio IP interface, and came out with the STM32WL. It brings a lot of advantages because the peripherals are similar in the L4 and WL. Customers moving from L4 to WL will be used to the peripheral setup. Itlimits the risks in terms of development on their side. There are many benefits to this approach.
The next one is STM32WBA series focusing on the BLE protocol. STM32WBA series allows non-expert developers to easily add wireless communication to their device at an affordable cost.It leverages our 40nanometer technology platform. Like STM32WL approached explained, we have removed some peripherals from STM32U5 and added the IP for the BLE. The result is the STM32WBA. Likewise, customers moving from U5 to WBA will be very comfortable because the IPs are similar, and architecture is the same. It is very versatile. Touted as the 1st STM32 Wireless Cortex-M33 for more powerful & more secure Bluetooth applications as we include the TrustZoneR.
Something that is also important for us is to be able to provide our customers with all the building blocks they need to reach their final application from chips to ST modules which are ST branded, developed, and sold through ST authorized channels.
Security, again, is very important for us. The first would be secure hardware. As we are a chip company, we need to provide the right level of security in hardware. The second item would be the certification that goes along with the hardware. The last item which is also very important is the right software because most of the time, security cannot be 100% hardware and neither can it be 100% software, but usually a mix between the two. Overall, we need to find the right balance between hardware security, software security and cost. If you implement more things on the hardware side, the complexity will decrease on the software side, but the overall cost will be higher. So, again, it's always a trade-off between the two. Within ST we invested in security for quite a long time, so, it's already present on the STM32 products. You have this ecosystem called STM32Trust.
The boost to cyber-protection comes from the PSA security program based on security isolation, memory protection, tamper protection, and Cortex-M33 featuring the Arm TrustZone® architecture. The platform is delivered with a secure software solution based on Trusted Firmware for Arm Cortex-M (TF-M).
TF-M meets the industry-standard PSA Certified security framework, with PSA immutable Root of Trust (RoT) including secure boot and secure firmware update, cryptography, secure storage, and attestation at runtime. Side-channel resistant symmetric and asymmetric cryptographic accelerators are embedded, and key protection is implemented using a hardware unique key (HUK) secure process.
One of our established and famous STM32WB family, we have a new module. Built on the dual-core, multi-protocol, and ultra-low power STM32WB55 MCU, the STM32WB5M wireless module features the MCU's full reference design. It provides access to all the peripherals embedded in the WLCSP100 package on which it is based.
STM32WB5Mx wireless microcontroller module is offered in an LGA86 package (7 x 11.3 mm). Its small form factor provides designers minimal footprint and sufficient memory size for straightforward integration in any end-product, without needing any background knowledge on radio.
It supports Bluetooth® LE 5.4, as well as IEEE 802.15.4 protocols (in single, and concurrent modes) covering a wide spectrum of IoT application needs.
It is an all-in-one module meaning that crystals, antenna, everything is included inside the module. Customers just need to solder it. They don't need to worry for certification of their design as module is verified and certified. This can be very useful for customers without experience in wireless hardware design and manufacturing. This type of product provides a more secure path for them. They do not need to handle anything, only their application. And as you can see it is quite small. 7mm x 11.3 mm. We have even smaller one STM32WB1M. Obviously, both are fully supported by the Cube ecosystem.
The ecosystem is super important. For instance, for the STM32WL the product was launched back in 2019 and since then, we introduced several features, we also listen to our customers, because we got a lot of feedback from them.As a result, weimproved the ecosystem by adding stuff making the product alive with new innovations for our customers.
STM32 Evaluation boards include all the required external hardware necessary for using the complete features set of an STM32 Microcontroller. STM32 Eval boards give access to all the pins of the microcontroller, allowing them to be considered as a reference design for application development.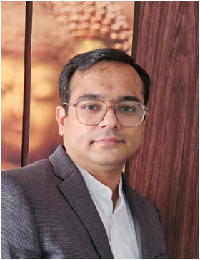 Mohit ARORA Q&A
Please tell us about STM32 wireless MCU ecosystem and how it helps designers.
The powerful STM32Cube ecosystem simplifies software development with STM32Wireless MCUs for customers having experience with standardSTM32 MCUs. We offer all software through the STM32Cube Integration. Like the STM32CubeWBA MCU package, embeds a certified Bluetooth Low Energy 5.3 protocol stack and uses the similar STM32U5 peripherals series for easy portability.
The STM32Cube ecosystem includes tools such as the STM32CubeMX which helps in peripherals configuration, libraries integration and project generator.Plus the long list of tools like STM32CubeMonitor-RF radio-performance tester, and STM32Cube.AI desktop and cloud versions for Artificial Intelligence extend to STM32Ws as well. The extensive ecosystem is proven to accelerate application development and validation. Further, to ease prototyping, we offer our famous Nucleo form factor boards for all STM32Ws.
Please tell us about your wireless STM32WL SoC and its ecosystem?
Wireless systems-on-chip (SoCs) are favored by IoT system designers for their high functionality, low power consumption and space savings. These devices are comprised of several key components, including the processors, radios, power management, memory, interfaces, and peripherals.
One of the biggest drivers in wireless SoCs is the growing need for multi-protocol support to meet the requirements of different IoT devices. Chipmakers need to keep up with existing standards that continue to evolve as well as new wireless standards. Our STM32WL SoCs address the SoC requirements of multiple protocols in the sub-GHz frequency like LoRa, Sigfox, WiSun, Mioty, W-Mbus etc.
Through this integration and multi-protocol support, the STM32WL wireless SoCs are solving some of the biggest technical challenges around wireless design while simplifying development by providing all the necessary functionality, along with the connectivity and security in one device. But designers aren't on their own; SoC makers like us also provide complete ecosystems and reference designs that can lower design risk and shorten the design cycle.
The most renown part of our STM32WL family of wireless SoC is the dual-core STM32WL55 that brings advanced security features and is based on an Arm® Cortex®-M4 core and a Cortex-M0+ MCU core, which can both be used in a fully open and flexible way.
With MCU Flash options from 64 to 256 Kbyte, the STM32WL family of SoCs letdevelopers choose the optimal code and data storage density for the entire platform, including application and radio. It also offers multiple package options to allow designers to select the right footprint and to enable flexible GPIO configuration.
The wireless STM32WL SoC are also fully integrated into the STM32 ecosystem: ST provides hardware development tools such as the NUCLEO-WL55JC1 and NUCLEO-WL55JC2 for Higher and lower bands, as well as the STM32Cube embedded software environment to ease development, testing and prototyping. Again, all STM32W devices are supported by ST's 10-year longevity commitment for industrial products.
STM32WL Nucleo-64 Board (NUCLEO-WL55JC) can be used to try new concepts and build prototypes for LoRa™ applications with the STM32WL Series sub-GHz wireless microcontroller. Choose from combinations of performance, power consumption, and features. Expand the functionality of the STM32WL Nucleo with Arduino® Uno connectivity support and ST morpho headers, and access a wide choice of specialized shields. The STM32WL Nucleo-64 board does not require any separate debug probe as it integrates the STLINK-V3E debugger and programmer. The STM32WL Nucleo-64 Board is provided with the STM32WL comprehensive software HAL library and various packaged software examples available with the STM32CubeWL MCU Package.
The STMicroelectronics STM32WL Nucleo-64 Board is offered in two variants. The NUCLEO-WL55JC1 is designed to cover the RF frequency range from 865MHz to 928MHz. NUCLEO-WL55JC2 is designed to cover the RF frequency range from 433MHz to 510MHz.
Demos
STM32WB wireless MCUs run Matter
Matter is an open-source, interoperable standard, which is maintained by the Connectivity Standards Alliance (CSA) formerly known as the Zigbee Alliance.
Designed for smart homes and smart buildings, Matter ensures seamless interactions between connected devices across different phy technologies using the TCP/IP transport. End users no longer have to worry about device interoperability, as Matter certification ensures connected objects from multiple brands can work together seamlessly, while ensuring data privacy.
Matter is an application layer which addresses many applications with an open-source delivery and a certification infrastructure in evolution, allowing wide adoption.
Multi-protocol capabilities required for matter notes: To simplify device onboarding, matter supports Bluetooth interface. STM32WB can run Bluetooth LE and Thread in concurrent modes, thus it simplifies the design for thread-based matter devices development with a single radio and firmware.
A large memory with 1 Mbyte of Flash and 256 Kbytes of RAM to support application layer and connectivity stacks: Thread and Bluetooth.
Quad-SPI peripheral to extend the memory size externally with execution in place.
Over-The-Air firmware updates natively integrated into the application and supported by the wireless connectivity stack.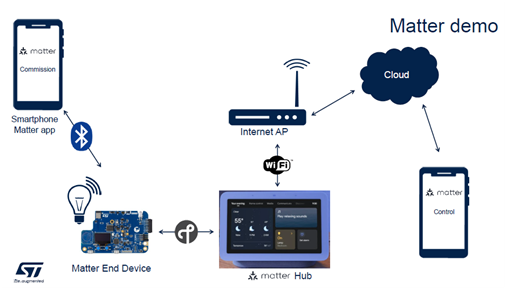 ASTRA: Multi-Band Connectivity Asset Tracking Solution
The STEVAL-ASTRA1B development kit is a reference design, which supports multi-connectivity wireless technologies in a single node(LoRa, Bluetooth LE, GPS and NFC).
It is based on the STM32WB5M as central SoC,an ultra-low-power, dual-core Arm® Cortex® Bluetooth LE 5.3 SoC, STM32WL55 the world's first LoRa-enabled SoC, and the ST25DVKC NFC Forum Type V tag. The STEVAL-ASTRA1B also embeds a GNSS geo-localization module, Secure Element and ultra-low power high-accuracy environmental and motion sensors and complete power management with battery charging and power paths. Integrated in a complete ecosystem, end-to-end proof of concept, with ST Asset Tracking Mobile App and the web-based dashboard, this solution helps designers build end-to-end Proof-of-Concepts. The platform is also offered with a dedicated SDK from ST integrating all the required stacks.