STMicroelectronics is a global semiconductor leader delivering intelligent and energy-efficient products and solutions that power the electronics at the heart of everyday life. The company participated at IOTSHOW.IN in Whitefield, Bengaluru, India on 13th-15th February, 2020 and showcased latest Smart solutions addressing cross-industry applications for Industrial IoT and Smart Home Automation.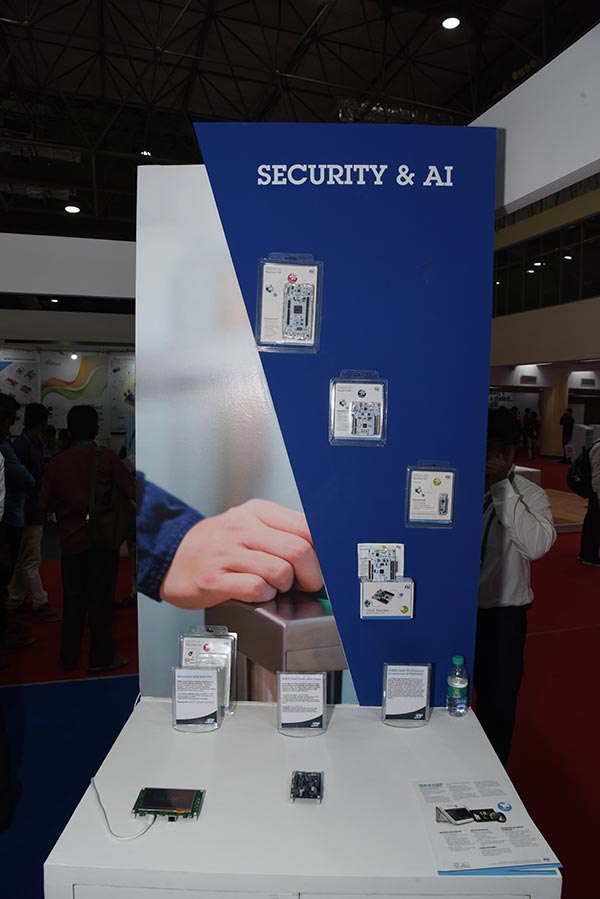 The company featured demos under the theme of 'If it's Smart, We are There' and highlighted demos for smart home and city, smart industry, and smart things. The most attractive part of the company's booth was the latest solutions and customer applications covering security and artificial intelligence (AI), automation, and power and energy demos
Vinay Thapliyal ,Technical Marketing Manager, MCD, took us for demo tour on ST's Security and AI solutions which included  AI-powered object classification, AI character recognition, and AI healthcare. It highlights STM32WB-based Bluetooth Low Energy (BLE), STM32WL Nucleo and Cloud connectivity.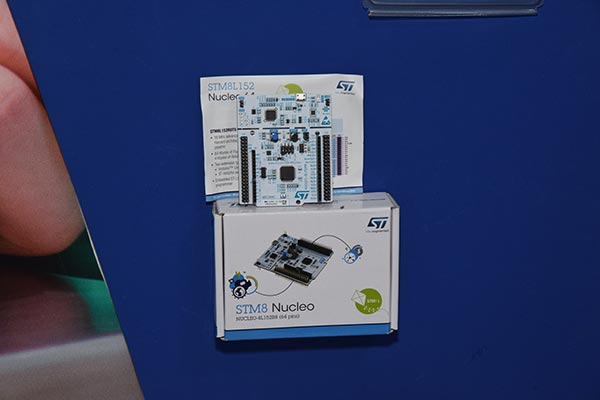 Vishal Goyal, Group Manager – Technical Marketing, South Asia and India gave insights on the automation demos namely BLE Mesh demo integrating LED bulbs, ST SensorTile.box and BlueNRG-tile reference kits for first-hand experience of home and office automation.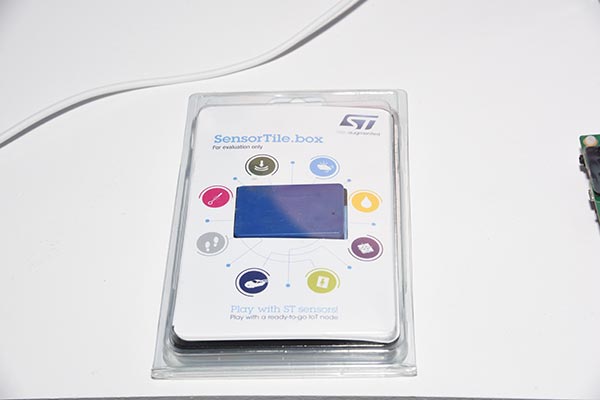 Insights on NFC/RFID tags (ST25DV-PWM series) for motor-control and lighting applications were shared by Amit Sethi, Technical Marketing Manager – NFC/RFID
The power and energy demos were shared by Venkatraman A,Technical Marketing who highlighted the new generation of motor controllers based on ST's PowerSTEP01, STSPIN220, and STSPIN32F0 in an industrial-drill demo. It also showcased a USB-C development kit showcasing 40W to 100W solutions that support power delivery from SOURCE to SINK, wireless charging solutions for mobile and handheld devices.
Solutions from ecosystem partner
The company also showcased its innovative microcontrollers (MCUs) that address connectivity and security challenges (STM32L5, STM32WL). It brings out new offers from ecosystem partners like downlighters from Kemsys, a smart switch and an Android app from Miconts, a beacon and a pass-through-module from Atoll, and On-Board Diagnostics (OBD)-port telematics solution from iWave.