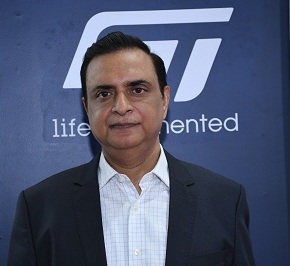 As a long-term world leader and pioneer in smart card systems and software for e-payment applications, ST meets the customer requirements with the newest future-ready security products. The company showcased its latest solutions at the 23rd edition of India's only trade fair focusing on smart card technologies and applications, Smart Cards Expo 2022.
We met Mr. Deepak AGARWAL, Senior Marketing & Application Manager, STMicroelectronics , who shared about latest Secure Microcontroller demos and innovations in the payment industry .Here're the edited excerpts from that interaction:
What comes in your mind when we talk about security?
First thing which comes in to my mind in terms of security is to provide user peace of mind while using their devices. We need to secure our solutions in order to protect user privacy & assets by ensuring their confidentiality, integrity & availability to authorized users. Users need to feel secure & they should not feel that if I'm using this device which I am connecting to network get hacked and I can lose my data. So, something that we have to ensure as an industry that customer gets sufficient comfort to work using our products.
Which are the new features you are adding in your product?
The cyber-attacks are growing day by day making hackers a constant threat which requires us to review, monitor & continuously upgrade our products to avoid such threats. We also aim to continuously enhance our product portfolio to adapt to different applications. We started supporting secured microcontroller mainly in smartcard form factor which is telecom, banking, ID etc. but now the technology can be adopted in other areas such as brand protection, IOT, Industrial & automotive. This allows ST to secure not only traditional smartcard applications but also the latest ones including contactless transactions & IOT connectivity.
Can you share your view points on the payment industry innovations?
If you see in the payment industry lot of innovations happens which allows flexibility, ease of use & enhanced security. If you see 25 year back we have to stand in a queue to take out money from banks, no ATMs were there. We now see wide adoption of credit & debit cards for payment and money withdrawal . Recent times, we also see lot of adoption for the digital payments through mobile. Various payment technology such as cash, cheque, cards, internet payment co-exist & constantly upgraded as per market needs . Now coming to the payment cards, initially cards used magnetic strip then it went to contact EMV cards and now to the dual interface cards . Dual interface card is a contactless card, and well adopted today by users. In last few years, people are getting familiar to this contactless payment card & they prefer to use it as it is faster & easier. We have ST31 platform based on 40 nm technology which is designed for payment applications. Key advantage of our ST31 platform that it is suitable for different form factors such as wearable to payment cards, thanks to its best-in-class RF performance & low power design which allows it to work with different antenna sizes.
What are the new innovations you actually introduce in e-SIM ?
Cellular connectivity is becoming a key enabler of connected devices. On ST side, we offer solutions to address
Mobile phones
M2M (data only)
eSIM allows enables more seamless user experience. It allows users to store multiple operator profiles & switch between them, so no need to insert or replace a physical SIM card. In mobile phones the switching between operators can be managed by users while in M2M application it is managed remotely.
On ST side, we offer solutions for both applications. Our ST33 platform, today is widely deployed at major OEMs. We can support smaller & thinner packages such as WLCSP & support GSMA compliant personalization on wafer.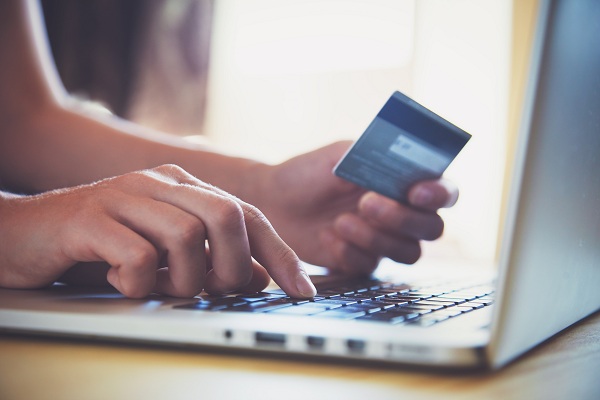 For M2M communication, we offer a diversified portfolio with ST4SIM solutions. We provide a complete ecosystem along with our partners that provide & operate device-operating onboarding & service provisioning platforms.
Can you talk about what is dynamic CVV?
CVV is a static 3- or 4-digit code printed on a credit/debit card. The code need to be used for internet transactions. Here with the help of technology this 3 digit code can be changed, so it is called dynamic CVV. Customer can enter a code that changes on a frequent basis while doing transaction. This offers greater protection against payment fraud using internet. With our ST31 platform supporting dCVV, customer can take advantage of such innovative features.
How will these CVV changes automatically as cards are in form of hard copies?
The ST31N600, based on ST's 40nm technology, integrates circuitry for energy harvesting and additional connectivity used by dynamic card verification (dCVV) applications, enabling battery-free smartcards to provide online transactions with enhanced security. Card manufacturers can use e-paper to display dCVV value. Being a battery less solution, it is easier to manufacturer, less expensive & do not depend upon battery life.