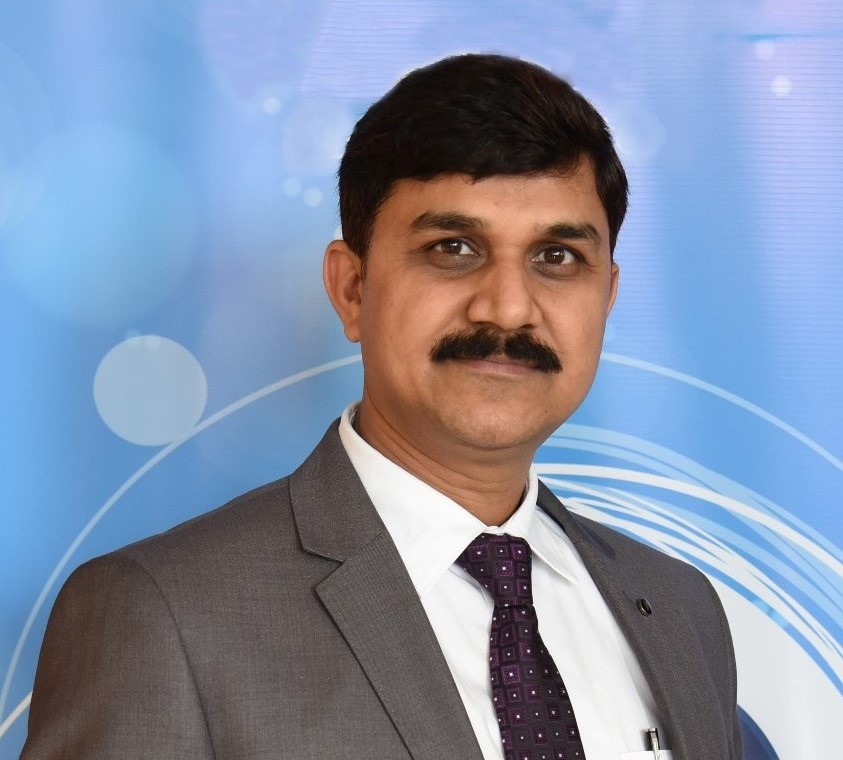 STMicroelectronics participated at the electronica India event and showcased microcontroller innovations with live demos. Here is the exclusive interview with Mr. Vinay Thapliyal, Group Manager – Technical Marketing, STMicroelectronics about their innovations displayed at the booth. He presented a view of STM32 32-bit microcontroller and how STM32 together with its development boards, expansion boards, AI-enabled solutions, software and GUI-supported boards offer the whole ecosystem to turn ideas into reality with ease. Excerpts:
What are ST innovations showcased at the exhibition for the microcontroller segments and their applications?
ST has evolved a lot in MCU segment. STM32 MCU is the most popular and first choice for basic as well as advanced projects or designs. The STM32 range offers a variety of options to the developer to choose the perfect microcontroller for their specific project. Some of the MCU STM32-bit ARM Cortex range include Arm Cortex M cores (Cortex-M0, Cortex-M0+, Cortex-M3, Cortex-M4 and Arm Cortex-M7) and are supported by a comprehensive set of software tools.
We have this developing environment for developers since years. We are evolving ecosystem very well and ease of development.
Key Highlights at the event and Demos explanation:
STM32 Ecosystem & Graphics
STM32 Open Development Environment
Under this category, ST showcased the STM32 ODE which is used to develop innovative devices and applications based on the STM32 32-bit microcontroller family that can be combined with other ST components connected via expansion boards. It helps to prototype the project easier, and quicker. It includes the following five elements:
• STM32 Nucleo development boards allow us to try out new ideas and quickly create prototypes with any STM32 MCU. Sharing connectors, STM32 Nucleo boards can easily be extended with a large number of application-related hardware add-ons. It also integrates an ST-Link debugger/programmer, so there is no need for a separate probe.
• STM32 Nucleo expansion boards. Boards with additional functionality to add sensing, control, connectivity, power, audio or other functions as needed.
• STM32Cube software. A set of free-of-charge tools and embedded software bricks to enable fast and easy development on the STM32, including a Hardware Abstraction Layer, middleware and the STM32CubeMX PC-based configurator and code generator
• STM32Cube expansion software. Expansion software is provided free of charge for use with STM32 Nucleo expansion boards and is compatible with the STM32Cube software framework
• STM32 ODE Function Packs. Set of function examples for some of the most common application cases built by leveraging STM32 Nucleo development boards and expansions' modularity and interoperability with STM32Cube software and expansions.
STM32 Graphical User Interface (GUI)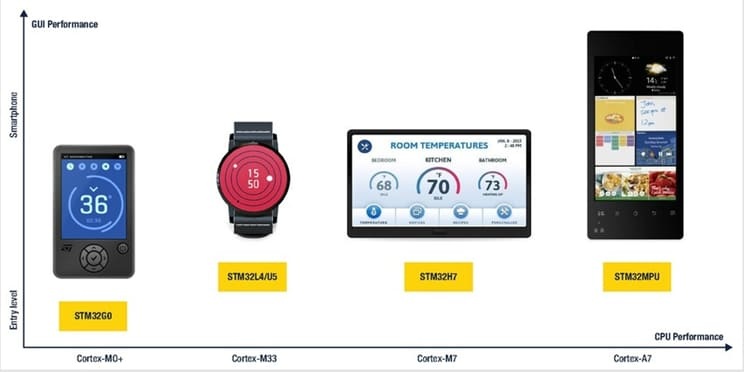 HMI is a much-needed feature today. STM32 family provides the tools required to easily add smartphone-like Graphical User Interfaces (GUIs) in embedded devices. ST provides state-of-the-art MPUs and MCUs, combined with the tools to support desired GUI for the particular project. St offers 4 pillars to move forward with your design, from idea to final product. It includes:
STM32 GUI hardware portfolio offers advanced graphics-enabled MCUs and MPUs.
STM32 GUI Software is the graphical development tool available for free with TouchGFX and STemWIN
STM32 GUI ecosystem includes Reference designs, selected GUI software and design partners
STM32 GUI Resources provides Support, online community and documentation.
STM 32 with Artificial Intelligence
Machine Learning (ML) tool for STM32 Developers
ST showcased an example of its Machine learning tool, NanoEdge™ AI Studio, a PC-based push-button development studio for developers, which runs on Windows® or Linux® Ubuntu®. Any software developer using the Studio can create optimal ML libraries from its user-friendly environment with absolutely no Artificial Intelligence (AI) skills.
STM32Cube.AI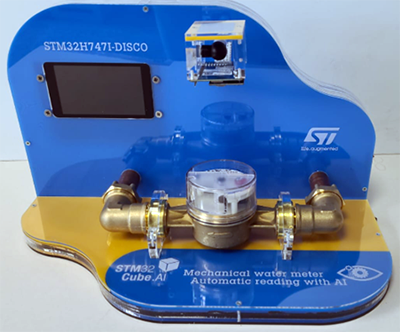 STM32Cube.AI brings the neural networks to all STM32 developers. STM32Cube.AI toolbox lets developers start using a neural network immediately, even if they aren't experts in data mining and topologies. The software suite comprises the X-Cube expansion software X-CUBE-AI, the Function Pack FP-AI-SENSING1 that provides application examples for ST's SensorTile development kit (STEVAL-STLKT01V1), and updates to ST BLE Sensor application for iOS and Android that offers a GUI and controls for the Function Pack's demos.
Apart from the above, the other highlights were:
USB Type-C™ and Power Delivery
As the world is progressing towards one cable rule, the adoption of USB Type-C connectors is increasing rapidly. ST showcased flexible and robust solutions for certified sources and sinks. From source application (AC adapter, power hubs, etc.), to sink (battery-powered or not), St offers a complete ecosystem for USB-Type C.
A comprehensive solution to migrate applications from USB Type Micro-B to Type-C ports based on its standalone STUSB4500L USB Type-C port controller. ST also offers a STUSB4500 evaluation board (EVAL-SCS002V1) which can be used as a small footprint reference design for a fast migration of any USB mini-B, micro-B or STD-B application to USB-C.
ST Power Devices
VIPerGaN50 GaN Device
ST featured the GaN family portfolio. As miniaturization is in high demand whether it's an electronic device or the device that powers it. ST's GaN Transistor named, VIPERGAN50 is a 650 V GaN device, that needs less than 30 mW on standby with the adaptive burst mode on. It comes in a QFN 5 mm x 6 mm package, making it one of the smallest devices in the industry for its power output.
MasterGaN1
The MASTERGAN1 is an advanced power system-in-package integrating a gate driver and two enhancement mode GaN transistors in a half-bridge configuration. The integrated power GaNs have RDS(ON) of 150 mΩ and 650 V drain-source breakdown voltage, while the high side of the embedded gate driver can be easily supplied by the integrated bootstrap diode. features UVLO protection on both the lower and upper driving sections, preventing the power switches from operating in low efficiency or dangerous conditions, and the interlocking function avoids cross-conduction conditions.
ST-One Devices
The ST-ONE is the world's first digital controller embedding an Arm Cortex M0+ core, an offline programmable controller with synchronous rectification, and USB PD PHY in a single package. It is designed to control ZVS non-complementary active clamp flyback converters to create high-power density chargers and adapters with a USB-PD interface.
Along with the above key topics ST booth also displayed a 3kW high-density and high-efficiency telecom rectifier solution, a 5 kW low voltage high current inverter for industrial motor control applications and an Industrial PLC evaluation board with an HMI interface.