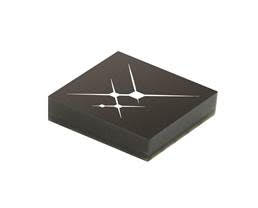 Skyworks has introduced the SKY66114-11, its latest 2.4 GHz fully-integrated RF front-end module (FEM) supporting Bluetooth® Low Energy/Bluetooth® Smart, 802.15.4, Thread and ZigBee® applications. This high performance device is the world's most efficient and longest range solution for Internet of Things (IoT) applications, especially within the connected home, wearables and industrial markets. The FEM is ideal for voice assistants, sensors, beacons, smart watches, thermostats, wireless cameras/headphones, medical pendants, hearing aids and more.
The SKY66114-11 extends range more than 4x and delivers a receive sensitivity improvement of up to 7 dB when compared to a standalone system-on-chip (SoC).  This compact solution (16-pin, 2.4 × 2.4 × 0.8 mm) integrates a high gain, low-noise amplifier, transmit bypass path and digital controls and operates over a wide supply voltage range (1.7 to 3.6 V), allowing for use in a broad spectrum of battery-powered applications. It also boasts fast switch on/off time (<800 nsec) to enable rapid timing and multiprotocol arbitration.
 A high resolution image is available upon request.  For more information, please visit: SKY66114-11.