New smart home solution uses Silicon Labs' multiprotocol SoCs to enhance smarter apartment communities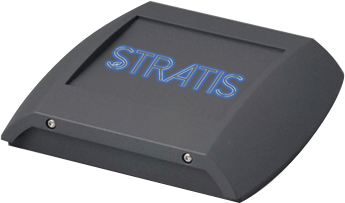 AUSTIN, Texas – Sept. 28, 2020 – Silicon Labs (NASDAQ: SLAB), a leading provider of silicon, software and solutions for a smarter, more connected world, and STRATIS®, a leader in smart apartment and intelligent building technology for multifamily and student housing, have collaborated on a new smart home solution built specifically for apartment complexes. The STRATIS 3.0 Gateway (STRATIS G3) hardware uses Silicon Labs' multiprotocol SoCs to provide multiprotocol wireless capabilities for its robust IoT platform that connects smart devices throughout apartment communities.
"We continue to see demand for connected technologies extending well beyond the smart home," said Ross Sabolcik, vice president and general manager, industrial and commercial IoT products at Silicon Labs. "STRATIS has integrated our multiprotocol solution to ensure seamless connectivity across its smart apartment system, enhancing residents' day-to-day living experience. Residents gain more convenience and custom controls over their living space while property managers can better manage property energy usage and access points."
STRATIS G3 enables access, energy and automation management and control and offers a Sidewalk to Sofa™ Solution for residents and property managers throughout multifamily and student housing. The gateway devices are placed strategically throughout buildings and offer a connected network of smart devices that enable energy efficiency, security, voice controls and remote-control capabilities that were previously unavailable outside of single-family homes.
Residents can use their smartphones as a credential to enter residential buildings, common areas, gates, elevators, and their own fully equipped smart apartment unit. The system also allows property managers and staff to control energy usage and smart technology in vacant units, as well as monitor common areas, and it is designed to address adjacent markets such as hospitality, retail, and small to midsize commercial. STRATIS G3 can manage a wide range of applications and supports Bluetooth, Zigbee, Z-Wave, and Lora connections. STRATIS G3 can be mounted to a standard electrical single-gang box or solar and is available in both black and white.
"Silicon Labs' multiprotocol solutions allow STRATIS G3 to support a variety of wireless protocols and offer an exceptional level of integration that helped our design team simplify our product design process and meet stringent power, size and budget demands," said Felicite Moorman, CEO at STRATIS. "Our customers benefit by the impressive technological performance of the system, gaining capability to customize and monitor room temperature, lighting, leak detection, security, and voice control applications all with the use of an intuitive and convenient single-panel interface."
To date, STRATIS has installed over 380,000 units worldwide and in 2019 was deployed in one of every five new U.S. multifamily developments.