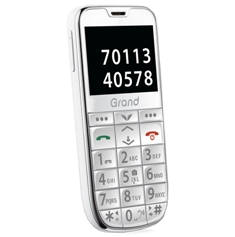 Seniorworld.com, a company focussed on senior citizens has launched a new range of solutions to help seniors stay safe, connected and more engage.
The company has launched a new range of telecare solutions under its easyfone brand to suit the different needs, budgets and style requirements for seniors. The new range comprising of easyfone-grand, easyfone Royale and easyfone elite leverages the best of the first easyfone model which has over 20 senior friendly features and builds upon it by adding some very unique and innovative features & services that have not been seen in India before.
The easyfone Grand is India's first and only phone which comes with unique technology that amplifies sound – whether it is phone conversations or even while watching TV etc. This will be a great solution for seniors who need hearing assistance, but do not feel the need to wear hearing aids.
The product is available for Rs 3999/- on Seniorworld.com, Flipkart & Amazon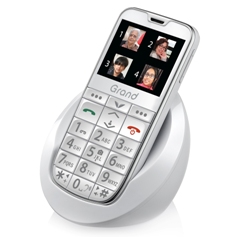 Highlights of the Phone ( EASYFONE GRAND)​
Special Technology with special Earphhones that amplify sound not just on calls but also while watching TV or talking to people face to face.
Photo Dialing
​ Key press for dialing favourite contacts
SOS (Emergency help) button – Single key press sets off calls, SMS & siren for immediate help
Seperate Side keys for volume, torch # locking/unlocking the phone
Stylish Cradle charger for extremely easy charging
Loud, clear & perfectly audible voice quality, even
on hands-free
Customizable menu with which you can minimize the phone menu to maximize ease
Prevent unwanted calls with Whitelist keypad
Manage phone settings remotely
Quad Band
Large font on screen
Reminder feature for medicines, gym etc
FM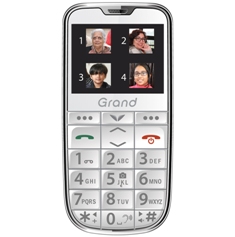 Mr. Rahul Gupta, Co-Founder & CEO, Seniorworld.com said, "Our new solutions are testimony of our commitment to bring world class innovative products and services that marry the best of simplicity and technology to enhance the quality of life of our beloved elders. We will be launching more such solutions and services in the coming year to cater to the different needs of our customers.