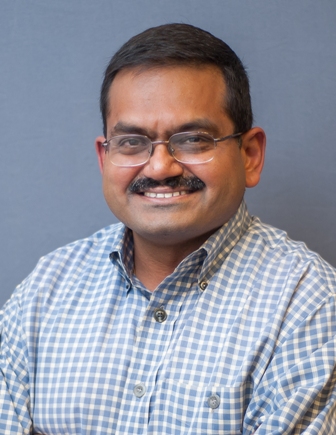 BuildTrack is a leader in Smart Automation and Internet of Things (IoT) with visionary solutions for Homes, Enterprises, Hotels, Hospitals, Senior Living, Energy Efficiency and Building Management Systems (BMS). BuildTrack's award-winning solutions deliver on important aspects of Safety, Security, Comfort, Convenience, Energy Efficiency and Operating Efficiency since 2012. In an interview with Dr. Narendra Bhat, Founder & President of BuildTrack shares his thought on smart automation market, opportunities and highlights company solutions and future plans.
Please give some introduction about BuildTrack and your solutions?
BuildTrack is a company that creates solutions in the area of Smart Automation and Internet of Things. These solutions aim to serve Homes, Hotels, Offices, Hospitals, Energy Efficiency and Integrated Building Management areas. They aim to improve aspects of Safety, Security, Comfort, Convenience, Energy Efficiency and Operational efficiency through the features that the solutions offer.
How do you see the smart automation market growth in India and opportunities in this market?
In India there is now a social class that are relatively young, have the right combination of disposable income and are comfortable with technology. This group are often people who want to find ways in which they can enhance their day-to-day living experience especially the time that they spend at home or work through the use of the latest automation technologies.   Many of these households also have situations where both husband and wife are working or are out of the home, and with kids and elders at home. So safety and security is starting to be an important driver of Home Automation as a means to be warned when things are happening at home. For certain aspects like fire safety in many of these high-rises, there is an increasing concern that unless Home Automation features like smoke or fire sensors detect the safety event early, it may be challenging in many of high rises to control a fire event or even depend on fire engines trying to make their way through impossible traffic.  The number of smart phones in India is anticipated to reach 700 million by 2022. These very phones that serve multiple other valuable needs, is also a gateway to access one's Smart automation at no additional expense, readily present in practically every pocket or purse. The factors in the offices and work places are no different, but there is a larger focus on areas of efficiency that can be gained through automation – either energy efficiency or operational efficiency.
Which are the key focus areas for your solutions?
BuildTrack offers Smart Automation solutions driven largely by the Internet of Things technologies. These solutions allow control and monitoring of various electrical devices such as lights, fans, AC's, TVs, Media devices, Motors, Pumps, STP's, Boilers and they help monitor a whole range of sensors, such as for smoke, gas leak, Carbon Dioxide, Door intrusion, glass break and much more. Users can access, control, monitor and manage these devices remotely using Smart Apps, through the use of the internet. Our solutions enable homes, offices, hotels, hospitals and many more situations to offer a better experience for the occupants or the employees through the features that create greater safety, security, comfort, convenience and efficiency.
How is AI playing role in IoT and what it means for our future?
AI refers to Artificial Intelligence, which typically amongst other things means a capability that is able to perform certain tasks automatically for the user. The ability to perform the tasks automatically is largely dependent on the data that the system has collected and has 'learned from' or been 'trained on' using a variety of machine learning or deep learning algorithms.  IoT systems constantly capture data from sensors or electrical devices that they are connected to. AI systems can be setup to learn from that data to perform certain tasks that will relieve human burden or even to interpret the health of the devices being monitored, for instance is the AC drawing more current than is safe? Has that happened multiple times in a week and so forth and it can draw conclusions that perhaps the device needs maintenance or is about to break down and so forth.  So in this way, AI and IoT together can mean more efficiency and effectiveness of the devices and relief on some of the burden we encounter in maintaining and managing them.
What are your solutions for home automation and how important is this market for you?
BuildTrack's Home Automation solutions are intended to serve both new homes and to retrofit existing homes. So they come in both wired and wireless deployment options, each with their own advantages. The Smart Home systems we offer are fairly comprehensive in allowing occupants to control Lights, fans with speed control, ACs, dimmers, curtains and blinds, TVs, STB, Water heaters and more. The sensors that also are a part of the system can sense, smoke, gas leak, door intrusion, glass-break etc. In addition BuildTrack also offers Video Door Phones both at the individual home and building level with lobby door phones. All these controls and monitoring options are accessible via Smart Apps and also Voice Assistants to the home occupants.  This is an important market that we serve with over 20 distributors in India and a few abroad in the EMEA region
Explain your energy efficiency solutions and how it works in energy management?
Our energy efficiency solution allows control of all existing lighting and ACs from a central point, for scheduling them as per the hours of operation of the business. In addition, we also provide sensors that are applicable in cabins, conference rooms, pantries, aisles, stairways etc. that only OFF devices when they don't sense motion, and also have the ability to turn them ON when they do sense motion, ensuring almost no wastage of energy.
Tell us about your wireless motion sensors and how it works?
BuildTrack's Wireless Motion sensors were awarded 'The Most Innovative Energy Efficiency Solution' by CII (Confederation of Indian Industry). Since they are wireless, they can be placed anywhere in a room (wall or ceiling mount) without impacting the aesthetics of the space. They communicate with BuildTrack Nodes wirelessly, via RF to turn ON/OFF either lighting or ACs when they sense motion. By turning offthis energy guzzling equipment, they eliminate wastage quickly and efficiently without needing any wiring or altering any of the switches, lights or ACs in a space. They can deliver a large amount of savings easily.
Tell us about your R&D work and manpower in India?
All our R&D work has been done in India, and our products are also proudly Made in India. Our R&D labs are located in Navi Mumbai, and even that location has been a proud recipient of 'LEED Platinum Rating' by the US Green Building Council for the highest level of performance achievable by an existing space. We house our R&D team consisting of over 60 people at that location. We also have offices in 4 major metros across the country and have distributors in over 20 different cities across India.
Can you share about your achievements?
We have been awarded the highest honor by IAMAI (Internet and Mobile Association of India), for two years in a row for our IoT solutions. We have twice been feted with the CII (Confederation of Indian Industry) with their awards of the' Most Innovative Solutions'.  On the customer front, we are proud to be providing our solutions to 'The 42' which is the tallest residential building in India today, based in Kolkata where we are working to make it into a Smart Building. We are serving JaguarLighting by Automating several of their Customer Orientation centers across the country. We serve several leading builders such as Lokhandwala, Kalpataru, Puranik and Godrej.
Which are the new trends/areas where you would like to focus in near future?
Currently we are seeing the rise of Voice Assistants in India, through the introduction of Google Home and Amazon Alexa. We have managed to work with Google and Amazon to enable the use of these with our Smart Automation to provide customers with another interface through which they can control their various devices where our Automation has been enabled.
What are your future plans and roadmaps for India?
Our goal is to continue to be a leader in India and EMEA in the area  of Smart Automation and IoT and to constantly introduce new solutions into Homes, Hotels, Hospitals, Offices, Energy Efficiency and for Building Management that will be a the cutting edge of technology and will deliver tremendous value through improvements in Safety, Security, Comfort, Convenience and operational efficiency.