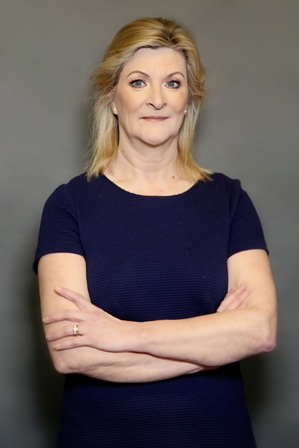 Rutronik UK Ltd is operating as an independent company with a team of highly qualified UK employees with broad experience of the electronics industry. Parent company Rutronik Elektronische Bauelemente GmbH is one of the leading broadline distributors for semiconductors, passive and electromechanical components in addition to storage technologies, displays & boards and wireless products. In the following interview Jezel Hardern, Managing Director, Rutronik UK & Ireland shares her insights on Rutronik smart products and developments.
Tell us about Rutronik worldwide presence and services you offer?
Rutronik is one of the leading broadline distributors for semiconductors, passive and electromechanical components as well as storage technologies, displays and boards and wireless products. The third-largest electronics distributor in Europe, the company boasts a workforce of over 1,800 people and more than 70 offices spread across Europe, Asia and the Americas. We also offer a wide range of services, including expert support in product development and design as well as bespoke logistics and supply chain management solutions.
Which are the major focus areas for Rutronik?
Rutronik is made up of four core divisions, which represent our main focus areas: Automotive, Embedded, Power and Smart. Our target markets include automotive, medical, industrial, home appliance, energy and lighting.
What is smart about Rutronik Smart? What is the initiative?
Practically every aspect of life, from factories and cars through to homes and power grids, is becoming increasingly 'smart' thanks to The Internet of Things (IoT) revolution. Rutronik Smart wants to be at heart of this transformation as a trusted partner for technical, business and logistics consulting services. Our experts support customers in selecting components including innovative sensors, wireless protocols, security chips and cloud services from our 360-degree product range. In this way, we are in position to offer complete solutions from a single source, significantly reducing the time to market.
Which are the products come under Rutronik Smart?
The range of Rutronik Smart products is very broad and comprehensive. It includes sensors for smart applications such as magnetic, optical, and MEMS sensors, wireless components, security technology and cloud services.
IoT enables many smart applications, what are your latest developments in this area?
One development that is proving increasingly popular are cellular technologies for the IoT such as NB1 and M1, also known as NB-IoT (Narrow Band IoT) and LTE-M1. These technologies are very energy efficient and have an extensive range and excellent in building penetration. As such they are proving a great fit for a variety of applications, especially for sensors that regularly send small amounts of data to a control station such as those found in smart meters.
How Industry 4.0 brings revolution in Industry Automation? How Rutronik helps developers in bringing the innovations in Industry 4.0?
Fundamentally, Industry 4.0 is about connecting smart devices and machines to create smart factories in the IoT. These highly-automated and decentralised factories can achieve greater efficiency and flexibility across production processes. The downside of relying on Internet connectivity is the risk of cyber attacks, which is why security should take centre stage in Industry 4.0.
Rutronik offers a wide range of solutions for secured cryptographic identification of machines and devices that protects smart factories against manipulation and data theft. Hardware trust anchors, implemented with dedicated security chips, provide robust protection for security keys while helping device manufacturers bring overall security costs down.
How big data and cloud computing works for smart industry?
One key application is predictive maintenance. This is currently performed in two main ways: edge computing, which uses decentralised industrial PCs to analyse data locally, and cloud computing, which analyses 'big data' through a network of powerful computers run in conjunction. There is now a third way, which involves an embedded MCU-based system. This system filters the data down to a more finalised form, which means a smaller amount of data to upload to the cloud for deeper analysis. The result is:more security due to less raw data shared outside of the system and savings in data costs and power consumption as less transfers are required. Our team has the extensive higher mathematics and self-learning algorithm knowledge that MCU-based systems demand.
How will you see the industry evolving in next 5 years?
Digitalisation and the IoT are set to continue expand and evolve in years to come. Not only will this process drive new developments in e-mobility, but also in applications such as mild hybrids, hybrids, and fully-electric drive technologies thanks to new emissions guidelines. In this context, battery management will increasingly play a key role, which is why we are already sharing and will continue to share our knowledge and expertise through battery management seminars, workshops and completely new solutions that meet the needs of customers and future markets.
Can you highlight your current growth rate and future predictions?
Our turnover has been growing steadily in recent years and, in 2018, we achieved €1.05 billion total sales globally. Seven years ago, we established our presence in Asia and opened new offices in the USA in 2015, which goes to show how Rutronik continues to grow and inspires customers and suppliers day after day true to its corporate motto of "Committed to Excellence".