Date: 24thAugust
Venue: Balewadi, Pune, Maharashtra (India)
Organised by Asia Pacific Broadcasting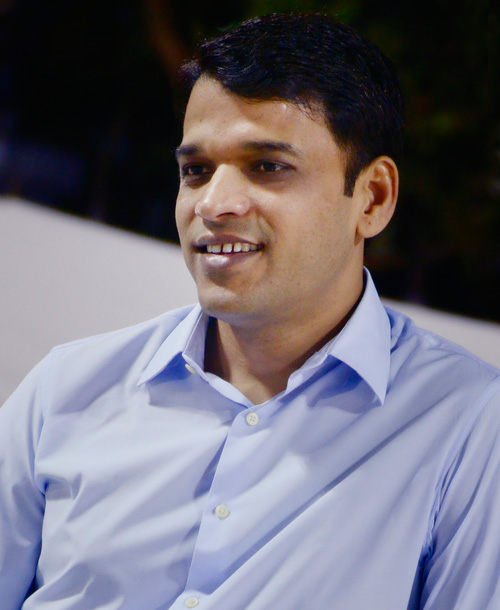 The Asia-Pacific Robot Contest (ABU Robocon) is an Asian Oceanian College robot competition, founded in 2002 by Asia-Pacific Broadcasting Union. In the competition robots compete to complete a task within a set period of time. The contest aims to create friendship among young people with similar interests who will lead their countries in the 21st century, as well as help advance engineering and broadcasting technologies in the region. The event is broadcast in many countries through ABU member broadcasters. Each year the competition has different topics, but generally speaking two or more robots must be used to complete the tasks.
This time the Host Country is INDIA. This year MITAOE (India) along With Doordarshan (DD) is hosting International Robocon where Theme is – "A Salute To Parenthood".
The National winners of 16 different Asian countries will travel to India for the ABU ROBOCON International Contest on 24th August 2014 at Pune.
Electronics Maker being the media sponsor of this show got the opportunity to discuss with Dr. Sunil Karad more about this show platform, Robocon and how MIT is taking the opportunity as host.
What is the concept behind Robocon? 
Robocon, short for Robotic Contest, is an interesting game – cum – intellectual exercise for budding engineers and their enthusiastic instructors, determined to innovate and create machines for producing desired results. The contests all over Asia are organized by the Asia Pacific Broadcasting Union (ABU) and its member countries including Doordasrshan (Prasarbharati) of India. It offers young engineers with a platform to innovate and excel in creative thinking. Here, they demonstrate their technical ideas in robotics, as well as establish cross cultural contacts. Participation in this activity is an end – to – end competitive experience right from concept design of a system of robots programmed to perform according to rules of the game played on a high precision technical Contest Area to score a victory beating the competitors; all this according to a theme declared by the Host Country. The best thing about this contest is that every team needs participants from various academic disciplines to come out with the end product –the Robot and program it according to the theme .The National Contest in India has been hosted and organized by MIT Pune in collaboration with Doordarshan, India for past nine years.
What is the theme and rules for Robocon 2014 and who are the domestic winners will host this show in India?
The theme of ABU National Robocon 2014 is 'A SALUTE TO PARENTHOOD'   which will present some challenging tasks for students. The arena is designed as a child park or a game zone with Seesaw, Pole walk, swing and jungle gym .The team in action  has to place the child Robot on a See Saw and play with it from the other side by completing three laps, then go to the Swing, place the child robot and swing it to touch the flag placed on the other side thrice, then go to the four units of  polo placing the child robots on one and collecting it from the fourth and then completing the task by climbing on to the jungle gym. If the fourth task of jungle gym is completed, it is called 'SHABAASH'. Each match consists of two games of three minutes each.
The teams have to build two Robots, one parent Robot and one child Robot in sync with the theme.
In the nationals of Robocon India 2014 held in March, Nirma Institute of Technology, Ahmedabad emerged as the most dominant team beating VJTI Mumbai by 78-70 in a close finish. Both Nirma and VJTI will represent India at the International Robocon 2014 to be held at Pune in August 2014.
Please discuss about Robocon success since its start?
As a Member of ABU, Doordarshan started this contest in the year 2002 in India; initially along with IIT Kanpur and Nirama institute. The response for the initial years was quite low.
In the year 2005, Doordarshan collaborated with MIT group, since then till date it has become integral part of the MIT Calendar. In the first year with MIT, this contest saw a rise up to 23 colleges participating in the event.
More than a decade earlier Robotics was definitely not considered a priority by engineering students as well as the industry. Even today it is not a part of mainstream academics in India. So the major challenge for us was to spread awareness about robotics and attract maximum participation in the contest.
MIT was convinced that Robotics is the future for engineering students and so it was necessary to have a long term vision. The faculty members and volunteers of the host college at MIT Group of Institutes contacted every college in India from then on to spread awareness on Robotics. They also organized training sessions, workshops to facilitate and encourage students to take part. So, every year the contest started gathering momentum so much so that a decade later it has become a matter of prestige amongst all IITs, NITs and leading Engineering colleges of India to win Robocon. For this year's nationals, over 90 teams participated, which indeed exemplifies our success story.
After achieving this glorious success, we are also spreading awareness and inculcating Robotics culture among school kids by starting Robocon Junior from the year 2013.
I am happy to share with you that the response from school children was overwhelming as more than 200 teams participated in the contest.
MIT earned a chance to host International Robocon in India at Pune for the first time in 2008. With its innovative thinking and a determined long term vision, MIT engineered the event into a grand success. The theme for that contest was 'Govinda Touch the Sky'which was in sync with the Indian culture and therefore students from engineering colleges across all the spectrum could relate with the theme. This year's theme 'A Salute to the Parenthood' reflects the similar cultural aspect.
After the international exposure in 2008, the MIT Pune team has improved in many technological aspects and we are proud to say that our MIT Tech Team could win the national of Robocon for three times in the years 2010,2011 and 2013. During the International Robocon 2012 at Hong Kong, when MIT represented India internationally, the team MIT for the first time beat the Chinese team and received the coveted Mabuchi Motor Award.
But we are not just satisfied by this… it is true and very unfortunate that till date no Indian team could perform as per expectations at internationals.
What are your feelings for hosting this show in India?
This is the second time we are hosting International Robocon, first was in 2008. We have gone a step further this year. This event will be bigger and better than the previous one though the event in 2008 was also a huge success. It is a great feeling that MIT has been playing an important role in hosting this event at national and international levels. Robocon has become an integral part of MIT's yearly calendar with a constant thrust on improving each year. I also feel that the Indian students will get the much necessary international exposure which will make them aware of the international standards in robotics. Not only the participating Indian teams, but also all the Indian students who are going to witness this event. I firmly believe that our students have all the potential to succeed internationally as well but they need exposure, facilities, support and proper guidance. Hope this event gives them a right direction and the much needed self-motivation to excel in the field of robotics.
Does 2014 give a real chance to win the international title by virtue of being the host?
Well, I hope so. Being the hosts, it allows us to have two Indian teams participate in this contest. The Nirma Institute of Technology, Ahmadabad and VJTI, Mumbai will represent India in this event. Both these teams are brilliant and their work and commitment is highly appreciable but just being the hosts, does not guarantee a victory. You have to be better in every aspect of the competition than the other teams. I must say that the other international teams are much more advanced in their technology and skills than us. The strong manufacturing base in these countries makes a lot of difference. Robotics is deeply rooted in there. We are making all the efforts in this direction by increasing the industry involvement and engagement, by giving proper guidance to the students through workshops. For this contest, we can just keep our fingers crossed and hope we win.
What is your support for this show?
MIT Academy of Engineering has a much greater and bigger responsibility than just supporting the show. As a real host all the responsibilities like imparting training to the students, pre planning the show, participation, venue management, event coordination, logistics and any incremental aspects are taken care of by us. It is not just a responsibility but as mentioned above it is an integral part of MIT Calendar and so there is a sense of belongingness not only with the faculties but also the students.
What is your visioning about Robotics competition to nurture engineering talent? Why Robots?
Robotics and Artificial Intelligence are the emerging fields in India. However, these areas are an integral part of the western engineering education. Indian students still have no or very limited exposure to these areas academically. Such competitions can give them the essential exposure and develop their interest to explore further. Robotics is a multidisciplinary field which has applications of the core areas like Computer, IT, Electronics and Mechanical engineering. Our students from these branches can work together to build robots and develop an interdisciplinary approach to learning by participating in robotic contests. I therefore strongly believe that the robotics contests have a bright future in India as they can significantly nurture the talent of our students and motivate them pursue career in this emerging branch of study.
What is the future of Robotics technology? How they will impact our society?
With Globalization there is dire need for improving product quality which is consistent and manufacturing efficiency. Robots have already been installed in many fields. Automobile Industry has shown a definitive direction in this regard where persistent quality is of prime importance. Robotics can do precise jobs which humans can't. It is used in wide spectrum of industries such as automobiles, manufacturing, construction equipment, medical etc. Robotics in India is still at a nascent stage. If we start propagating this concept now it might still take over half a decade for Robotics revolution to come to India. We have seen that technology has a broader and positive impact on the society from product improvement to job creation. Robotics will present innumerable possibilities in future.
Do you have any suggestions for improvement?
We believe that there is always a room for improvement in anything that we do. We always aim towards perfection and wish to continuously grow with time and experience.
Can our readers know about Robocon 2015?
The next year's ABU Robocon will be held in Indonesia. The contest theme is Badminton. The details of the contest rules will be announced on the official website of the Robocon 2015 Indonesia on Monday, August 25, 2015.