Union Minister of State (MoS) for Electronics and Information Technology & Skill Development, Rajeev Chandrasekhar on 5 APRIL 2023 Wednesday said Indian startups using RISC-V have tremendous opportunities for developing products, devices and AI solutions with global companies like Tenstorrent evincing interest for collaborations.
The RISC-V, an open-source instruction set architecture (ISA) is being increasingly used for innovations, particularly when it comes to emerging and rapidly developing AI solutions.
"RISC-V is becoming a global movement with India as a leading player," he said, while addressing the RISC-V Technology Conference on 'Nerds Talking To Nerds', organised by Tenstorrent at Bengaluru in Karnataka.
"We are living in extremely interesting times for technology space and in the next five years, centres of gravity will be rebuilt around newer geopolitics and newer talent pools. Young Indians are going to shape the future of Semicon design and build and create new products, new devices and new solutions," the minister said.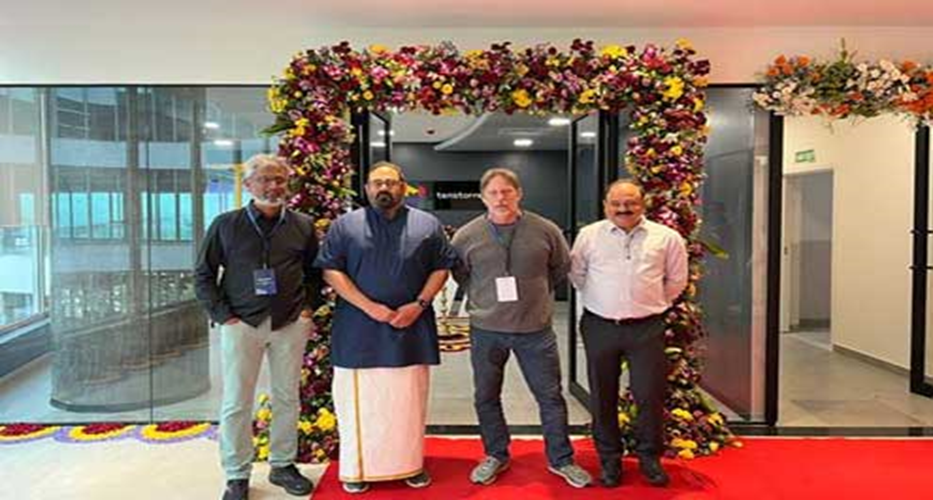 Rajeev Chandrasekhar, himself a former chip designer, welcomed the move by legendary chips designer Jim Keller's decision to set up his startup Tenstorrent's office in India, saying, "I am happy that within a year of the launch of the 1st Semicon India Conference by Prime Minister Narendra Modi, global semicon leaders like Jim Keller are moving to India and catalysing future design startups in the country. The time and place for RISC-V is India and Bengaluru is the capital of RISC-V innovation," he said.
Technology Envision
It is hard to believe the difference a year makes. In 2021, there were over 100 public and venture-backed startups with the same mission, to compete with NVIDIA in producing the fast chips needed to create and run artificial intelligence (AI). Fast forward to 2023, and now many companies are struggling to gain market traction or acquire enough capital to keep going. Part of the problem is undoubtedly the global economy; many AI adopters and investors do not have the resources or courage to give new chips a chance. But the real culprit is NVIDIA; they are proving a lot harder to beat than many companies and their investors ever imagined. So why is Tenstorrent, a Toronto-based startup, any different? Why should we believe that Tenstorrent could succeed where so many are struggling and even failing? This paper will explore what distinguishes Tenstorrent from the scores of other startups from leadership, strategy, and technology perspectives.
If an AI startup isn't scared, it doesn't get it.
Do we really need yet another AI hardware startup? Over the last five years, the industry has been flooded with over 100 such firms. Some have already closed shop, realizing that NVIDIA technology for data center AI is tough to beat. Consequently, investors have become far more cautious. Realistically, all these companies are trying to vie for a spot as a second source for NVIDIA in AI data center processing for training and inference processing. Could they win? In our opinion, they should be thrilled if they could get a combined 10% of the data center AI pie over the next three years. Yes, NVIDIA is THAT good.
Into this storm enters Tenstorrent, the Toronto-based AI Hardware startup with offices in the Bay Area, Austin, and Tokyo, Japan. Over the last year, the company has begun to expand from early-phase research and development into becoming a real company on a mission, with marketing, sales, support, and functional area execs adding to the engineering talent the company has been recruiting. The company has now grown to over 280 employees.
From a leadership perspective, the legendary CPU designer (including at Apple, AMD, Tesla, and Intel) and early angel investor Jim Keller has recently assumed the CEO role. At the same time, founder Ljubisa Bajic has stepped back into an advisor role. The company has hired David Bennett as CCO, Keith Witek as COO, Matthew Mattina as VP of Machine Learning, Wei-Han Lien as Chief CPU Architect (also from Apple), and Olof Johansson as VP of OS and Infrastructure, and Mamoru Nakano to head sales in Japan. Now, Raja Koduri, ex-Intel and AMD, has just joined the Board of Directors.