RS Components (RS), the world's leading high service distributor of electronics and maintenance products, are now shipping the Raspberry Pi camera module. A prototype of the module had its first public demonstration on the RS stand at the Electronica trade fair in Munich last November.
The Raspberry Pi camera module, priced at just $25, contains a 5-megapixel CMOS image sensor from OmniVision built on 1.4 micron backside illumination pixel architecture, which delivers 5-megapixel photography, and high frame rate 720p/60 high-definition (HD) video capture. The camera module interfaces to the Raspberry Pi via the existing camera connector, using CSI for data and I2C for control. It allows users to record 720p and 1080p at 30 frames per second in H264 video format.
"Over the last few months, we've been working on tuning and refining the Raspberry Pi camera module," said Gordon Hollingworth, Head of Software at Raspberry Pi. "We're very pleased to be able to release the camera board today. It's tiny, it only weighs a couple of grams, and it has awesome resolution – we've been seeing some stunning pictures from it. It's a really inexpensive way to add video or stills input to your hacks; we've already seen trial units we've sent out being used in university medical labs, taking pictures from airborne devices and in facial recognition projects."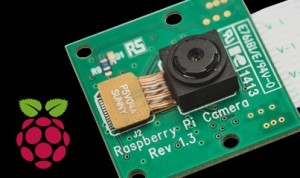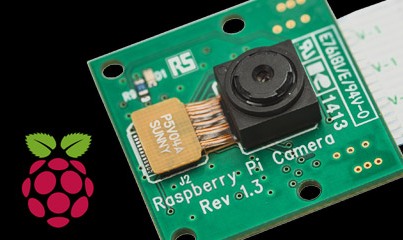 "There was a great deal of interest when we first demonstrated the prototype camera module back in November, and the final product has been eagerly awaited," said Glenn Jarrett, Global Head of Product Marketing at RS. "We are delighted that we are now able to start shipping the module to customers, all credit to the team at the Raspberry Pi Foundation who have been working flat out to fine-tune the hardware to get it into production and into our distribution centres as quickly as possible."
The camera module is available to purchase today at www.rs-components.com and via the online Raspberry Pi store. To read more about how to integrate the camera module in your design or to find ideas and tips for using it, why not visit www.designspark.com/raspberrypi, the RS online design community, where you will find a dedicated Raspberry Pi design centre packed with useful information and tutorials, including how to update your SD card with the latest Raspberry Pi operating system (OS).
For more information : http://in.rsdelivers.com/