The massive increase in eCommerce transactions brought about by the global COVID-19 pandemic has put enormous strain on parcel sorting and shipping operations worldwide. However, while COVID lockdowns certainly played a part in the growth of online shopping, the upward trajectory of this sector was already well underway before 2020 and is only expected to grow further into the coming decade.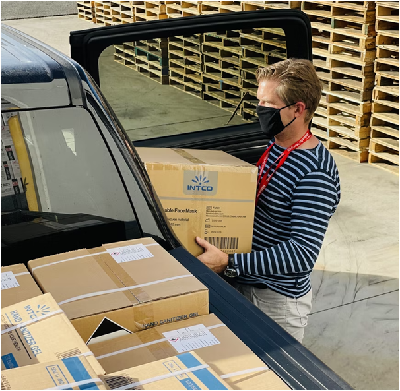 A perfect storm of increasing demands
The following trends in internet shopping have shaped the pace and nature of parcel sorting and fulfillment, and continue to put strain on shipping facilities as we enter mid-2022:
Increased demand for next-day and even same-day delivery.
Greater competition with more and more vendors offering free shipping.
A greater volume of small orders that previously would have been bought offline.
A much greater overall volume of shipments.
These factors contribute to increased demands and added complexity for warehouse parcel sorting managers. Inevitably, the main question that sorting facilities have to wrestle with is whether to increase staffing levels or invest heavily in automated solutions.
Increasing staff levels probably isn't a viable solution
Increasing staff levels seems like a safe bet in terms of upfront costs and the desire for a fast solution. However, the economies of scale rarely work in a sorting facility's favor. A larger workforce requires more physical floor space and an upscaling of all of the other logistical needs required by a human production line. Factor in training, sick days, and operator errors, and automation quickly looks like a better option for the long term.
The benefits of automation
PERUZA, a Latvian company and maker of intralogistics automation and parcel sorting solutions, works with several international companies such as DPD, Omniva, Latvijas Pasts. PERUZA's team of specialists have developed a range of super-flexible and customer-friendly automated parcel and shipment sorting systems and are keen to highlight the advantages that automated systems can bring to warehouses and distribution centers:
Improved efficiency
Whether a fulfillment facility deals primarily with business-to-business or consumer parcels, automated systems can quickly scale to cope with the demands of an ever-greater volume of packages. Automation ultimately means that more units can be processed over a fixed period, which means fewer delays and more satisfied customers.
Financial savings
Scanning barcodes, dimensioning, sorting, and stacking parcels is time-consuming when done by hand. More supply chain elements assigned to human operators means higher labor costs and fewer items per hour processed. Ultimately, the costs associated with these issues are passed on to the customer on a per-parcel basis, which could dissuade eCommerce stores from using a particular fulfillment facility.
Better tracking and analytics
Modern computer and AI-augmented systems can produce a staggering volume of analytical data, which can help fine-tune production lines, track shipments more efficiently, and ultimately reduce operational costs. If losses occur from an automated system, it's much easier to follow an electronic paper trail to quickly locate the missing packages.
A reduction in human error
Hand sorting can never hope to achieve the volumes and accuracy of a robotic or automated production line. Workers tire, lapses in judgment happen, and chaos often ensues. Automated sorting facilities can process far greater numbers of parcels with far fewer delays, losses, damage, or misdeliveries. That means increased profits and much higher customer confidence.
Summing up
With a focus on parcel sorting solutions that make warehouses more efficient, the automated and robotic machinery provided by companies like PERUZA is changing the industry landscape, offering modular systems that allow businesses to stay competitive in a time of unprecedented shipping volumes and competition.