Despite the cancellation of technical conference, APEC, Power Integrations remains committed to bringing you latest innovations in power electronics. At brand new virtual booth, you can find details of PI's technical presentations and product demos originally planned for APEC 2020.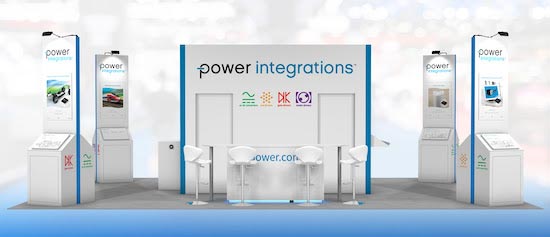 Highlights include 
Virtual Technical Sessions
CEO Balu Balakrishnan
talks about how breakthrough innovations with PowiGaN technology can satisfy market demand for more efficient, more robust and more compact power supplies while effectively managing cost.
CEO Balu Balakrishnan
explains how PI is leading the way in the evolution from IGBT to silicon carbide in the automotive market with SiC SCALE-iDriver gate driver ICs for automotive use..
Director of Training Andy Smith
introduces AEC-Q100 certified SiC SCALE-iDriver gate driver ICs for automotive use.
Product Marketing Engineer Aditya Kulkarni
breaks down how PowiGaN-based InnoSwitch3 offline flyback switcher ICs enable designs of smaller, lighter and more efficient USB PD adapters.

Director of Product Marketing Chris Lee
details how 900 V switcher ICs offer valuable safety margin in regions with unstable mains voltage.
Senior Product Marketing Manager Cristian IonescuCatrina
shares insights on high-voltage BridgeSwitch motor driver ICs suitable for single- and multi-phase inverter designs.