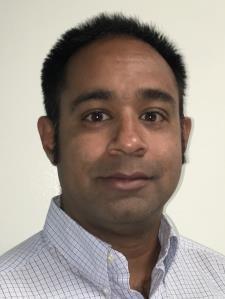 ON Semiconductor driving energy efficient innovations, has introduced its advanced and flexible Motor Development Kit to accelerate the development of more efficient motor control solutions for applications ranging from less than 1 kW to over 10 kW. ON Semiconductor's MDK provides an 'out of the box' experience for evaluating variable speed motor inverter solutions.

In this interview Ali Husain, Senior Manager, Corporate Marketing & Strategy at ON Semiconductor spoke to Vaishali Umredkar of Electronics Maker more about this solution.
1.       According to you what are the keys to energy saving?
The key to saving energy is system efficiency of the main energy consumers in the world. Motors consume more energy than any other end devices for applications such as climate control, refrigeration, manufacturing and transportation. Improving the efficiency of these systems using permanent magnet motors with electronic controls and variable-speed drives yield significant energy savings. For example, replacing induction motors with permanent magnet motors can decrease the losses by half.
2.       What are the key issues with current motor drives?
Efficient motor drives are complex systems with power electronics, sensing, feedback and controls. To build such a system from scratch requires multiple types of expertise and considerable time. The designer must understand the interaction and influence of the controls, feedback and the inverter itself. Optimization of motor drive systems is highly application-specific.
3.       How are your out-of-the box MDK addresses all these issues?
The Motor Development Kit (MDK) provides the full motor drive system including op-amps and auxiliary supplies so that the system designer can start testing the motor and load with a full solution. The Xilinx-based Universal Control Board (UCB) provides a flexible platform for system and control algorithm development, with plenty of resources for complex safety and protection features.
4.       What are the key advantages of MDK and which applications it target?
The MDK allows evaluation of ON Semiconductor's solutions for motor drive systems for industrial motor drives in manufacturing, logistics and infrastructure, as well as HVAC and commercial refrigeration. Our lower voltage kits are targeting battery-operated applications such as power tools, collaborative robots and autonomous mobile robots.
5.       What is the role of UCB?
The Universal Control Board (UCB) is a platform designed to control a wide variety of power electronic topologies. Besides the three phase inverter, it has resources to support multi-level inverters, resonant topologies and PFC configurations such as a Vienna Rectifier or totem pole. Over time, we plan to release more power boards in a range of topologies which are designed to be compatible with the UCB.
6.       What is your experience in working with Xilinx?
Xilinx has been a great partner, supporting our work in designing and testing the UCB, as well as collaborating to promote it. Xilinx tools and software make it easy for any engineer to develop custom applications on the UCB.
7.       Can you please share more details about your TMPIM technology?
The Transfer Molded Power Integrated Module (TM-PIM) is a new concept in high power industrial drive solutions. The TMPIM packages the input converter, output inverter and brake switch (CIB) in a molded package in contrast to the existing gel-filled packages which are commonly used today. Our new package improves reliability and robustness (in corrosive environments, for example) compared to existing modules while increasing power density and efficiency. We plan to release several package sizes to cover power from 1kW to 20kW, to provide this innovative solution to a wide range of industrial motor drive applications.