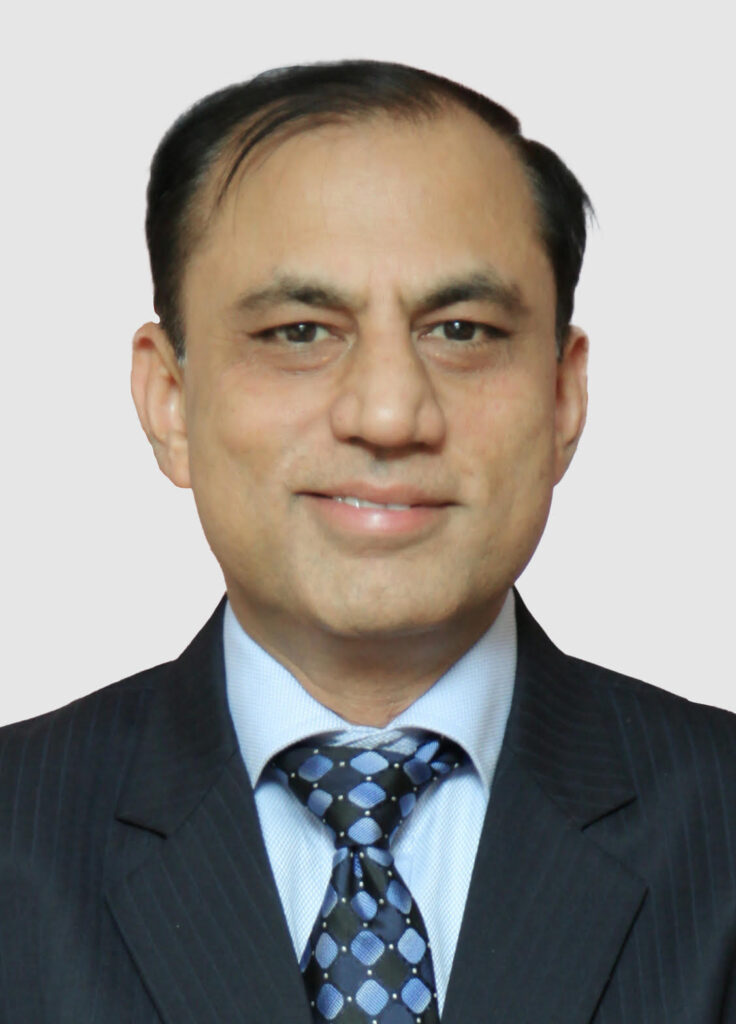 Rajesh Gupta, Director Sales, Micron India spoke to Vaishali Umredkar of Electronics Maker about Micron's channel play in the country and the measures they have put in place to help their channel ecosystem tide over these tough times.
Introduce yourself and please give me a brief of what your role at Micron entails
I am the director for India sales, where I overlook all the sales responsibilities in the geographical area, i.e., India and the nearby region, basically SAARS countries which is Sri Lanka and Bangladesh. We have an exhaustive portfolio of Micron products which is in the industrial and consumer segment. My team is responsible for selling these components and products in all these segments in the above-mentioned countries. As the part of the sales organization, we look for the business development opportunities and driving growth for our consumer products as well as industrial products and ensuring that Micron's SSD solutions are widely available to all the customers in all the categories.
What does the products portfolio in India look like?
Our entire portfolio of micron products is available for sales in India, obviously not everything gets sold as certain specific components get consumed in very specific requirements. Most of the micron products are available and we sell significant numbers of them. We sell almost 70-80% in our portfolio in India.
Any activities you have undertaken to grow the sales in India?
Our distribution in organized in two segments, one is the commercial and the other is industrial. The reason for that is, both the product portfolio is different and both segments work in a different manner. We also have two different brands for our product category. All the industrial products are sold under Micron brand and all the consumer products are sold under "Crucial". We also have a specific gaming product portfolio- gaming DRAM portfolio known as Ballistix in consumer products. Let me take them one by one.
In the commercial side, the target segment is the consumer PC and all kinds of client devices where there is need of requirement of DRAM and SSDs. Typically, there are multiple shops, multiple retail shops selling components and accessories, just to give an example like if you're in Bangalore you have an SP Rd, in Hyderabad you have CTC Plaza, in Chennai you have Richie Street and if you go to Mumbai there is Lamington Road, in Delhi you have Nehru place. First, the important part is to expand our coverage as wide as possible working through our distributors and we have two distributors who sell our commercial product portfolio. So, working with them, our endeavor has been to ensure that Micron products are available as widely across the country. Then the second important element is a lot of consumer business also happens online, so we have to ensure that almost all key e-retail portals have our significant presence
We also cater to the SMB segment with our crucial branded products. SMBs (small and medium businesses) consume not only necessary the basic PC products, but they tend to procure basic, systems, solutions, servers and that requires working with very specific system integrators and value-added resellers. We have also developed an engagement with top 25-30 system integrators and value-added resellers across the country. We share our product information with them so that they can provide solutions to the SMB segment basis this product.
On the industrial side, as the name suggests, the target segment is OEM's and ODM's and EMS players who take our components and build products for different brands. And for that we have three key global industrial distributors also engaged with us. Working with these three industrial distributors, we have mapped out key segments like Automotive, embedded, defense or other consumer electronics manufactures. In the industrial side, the engagement starts with making the products available and making the samples available. We work with the OEM and ODM's designs teams to ensure that there is there are no issues, and the products work well. We have separate distributors and working with them, our endeavor is to continually expand our coverage of these segments in both the business areas.
How many distributors and sales offices does Micron have in India?
We have a total 5 distributors; we have three distributors who focus on the industrial component business and we have two distributors who focus on our consumer. In terms of sales offices, the sales team is currently spread over three locations. There are salespeople based out of in Bangalore, Mumbai and Delhi. So, between these three cities the sales team is spread and with our five distributors we cover the market.
In this challenging time, it is very difficult for companies to market these products and do everything online. So how do you manage the expectations and interests of the channel partners in testing times like this?
One of the most important things at this point of times is to stay strongly engaged with our channel partners, ensuring that the inflow of information and new products and technologies remains very high. Then the next thing is to identify where the opportunities are. For example, during the recent period when there was downturn in the market, there were certain segments doing very well. For example, all products that were associated with client PC's, product that was required for a work from home kind of environment. There was a heavy demand for those products, so working with our distributors we ensured that those products were available and well distributed across the country.
We also identified that during this period certain segments which were always good and strong in India, but there was an increased utilization and an increased growth in that area. For example, increased consumer online activity, including E Commerce and content consumption on OTT platforms. People were locked out at homes for a long period of time or even in general people have reduced external entertainment a lot. We saw a much larger prevalence of online and video gaming.
So, after seeing that scenario, we again identified very specific channel partners who are very engaged in the gaming segment made our products available. We drew certain programs with them, and similarly we engage with the E-Commerce partners, so that the products are available fully knowing that a lot of consumers could not make visits to retail centers and wanted to make their purchases on these online platforms.
Reasonable tweaking was required. We ensured that whatever the segment was, or even currently, wherever there is an increased flow, we're ensuring that the supply and product availability is in that area. Remaining in regular contact with channel partner, also driving more promotions in this period, which keeps the resellers and channel partners motivated in this environment is another aspect of our strategy during this period.
Any competitive scenario that you can mention about your online and physical distribution of product.
Our endeavor is to make products available wherever consumers tend to source them, so for us all platforms are important. So, what we try to do is to ensure that we are visible and available across channels. Every channel and every segment is important, so we don't necessarily see one versus the other in that matter.
Can you disclosure 2020 sales growth and your expectations in terms of percentage?
We don't talk about the specific numbers and growth. But what I can share with you is that, during the year we have definitely observed strong growth in certain segments that we have already talked about, which is specifically the consumer segment. Both on DRAM and SSD products, which was largely driven by work from home culture.
And since we're reasonably new into this market, we have driven many initiatives. So overall, I would say, we have seen very strong growth both on Crucial and Micron products in the country, and we anticipate that would continue in the near future as well.
Have you arranged any special programs for your partners?
Micron was proactive to take required measures both at a business front and from a partner stand point.
We regularly engage with our partners with training sessions. Our partners are then able to go and make those products-based solutions available to the customers. So, this is the very specific area we have been focusing on. That is where we believe we can make a difference. We have enabled a large part of our channel ecosystem, including training them on the products technologies, specific solution based technology and sharing samples with them. That is our one aspect.
The second part, I would say that some certain products are more valuable, and our partners can provide their customers with additional value proposition. So, ensuring those products are more readily available in India and that they get trained on how to make use of this product. These are some of the things that we're trying to do keeping the COVID pandemic related restrictions in mind.
Can you please share the technology acceptance of 5G, machine learning in India?
These are some of the key areas for Micron. We are seeing increased deployment of AI and machine learning. Across the ecosystem and larger corporations, every company today has a challenge of managing the large amounts of data that they capture in a short period of time. Then, converting that into meaningful market intelligence and then making decisions that has become the difference between success and failure today.
So, India is no exception, we're seeing far increased user deployment of machine learning and artificial intelligence. Subsequently, we see our cutting-edge products like our DDR5 products or our high performance NVM SSDs, extremely high-performance SSDs because they augment any deployment which is the end goal is any machine learning and artificial intelligence kind of deployment.
We are seeing ever increasing requirement for the related technologies that are available from us. I can safely say that we're seeing a growing precedence of this emerging area in India as well.
Your perspective about the tech talent in India and how Micron plans to tap into it.
India provides Micron with the opportunity for value-added growth and access to a large pool of engineering talent. The quick ramp-up of our design and engineering teams is a testimony to the talent India has developed in this space. We have expanded the scope of our campus hiring from two Indian Institutes of Technology last year to five this year.
Micron India also has a very ambitious diversity consideration and there is a very well identified communication about hiring women, engineers, women staff and giving them appropriate opportunity.
We recently launched the Micron University Research Alliance (URAM) to foster economic growth and foster technology innovation. The alliance will focus on building talent in science, technology, engineering and math (STEM) and aims to reach over 10,000 students. Micron with bring to bear its 42-year history of industry-defining innovations and legacy of more than 43,000 patents will guide the program's efforts to bridge collaboration across different institutions and advance research and development in 5G, artificial intelligence (AI), internet of things (IoT) and autonomous driving.
Micron's more than 40-year history of delivering industry-defining innovations will guide the program's efforts to bridge collaboration across different institutions and advance research and development in 5G, artificial intelligence (AI), internet of things (IoT) and autonomous driving. Inaugural URAM members include IIT Delhi, IIT Bombay, IIT Madras, IIT Kanpur, IIT Hyderabad, IIT Ropar, IIT Jodhpur, IISc Bangalore, BITS, NIT Tiruchirappalli, Chennai Mathematical Institute and IIIT Hyderabad.
In spite of the fact that we're just around two years old in the country, we have put that as a very important and prominent part of our organization culture here.
What are the trends that Micron is seeing in 2021?
Micron is excited by the combination of growth drivers coming into alignment for the industry for calendar 2021. These growth drivers include: economic recovery from the pandemic; new CPU architectures, which are enabling higher server content; cloud, AI and machine-learning growth; robust mobile demand driven by 5G; and strength in gaming and automotive.
Mobile – The smartphone market has been impacted by COVID, but in calendar 2021, we expect a rebound in smartphone unit volumes, coupled with robust average capacity growth across both DRAM and NAND solutions. 5G handset volumes could grow to approximately 500M units in 2021, from around 200M units in 2020, and these 5G products feature higher memory and storage content to enable enhanced UX.
Data Center- The data center market continues to be a growth engine for Micron, and this year COVID-19 accelerated this growth, specifically in cloud. The market is expected to start its transition to DDR5 in the second half of FY21, and networking and 5G deployments, particularly in Asia, will drive healthy DRAM bit growth quarter-over-quarter.
PC & Graphics – Work from home trends drove strong demand for notebooks, with pockets of non-memory component shortages in the supply chain. Desktop PC sales are weak due to pandemic-driven changes to customer buying patterns.
Automotive Memory- Auto DRAM and NAND content growth continues to be a secular trend in the automotive market, supported by advanced infotainment systems and increased automation in cars. COVID-19 has significantly impacted both auto production and demand in FY20, but we saw a strong recovery toward the end of FQ4 and expect sequential growth in sales of our products into the automotive market in FQ1.
Any comments about automation and robotics in industrial implementation.
Any industrial implementation, will always have a requirement for DRAM and NAND. Today, we have a very exhaustive portfolio and we are seeing ever growing activity within India on the EMS. They do deploy industrial automation and other modern techniques which is a very good opportunity for us.