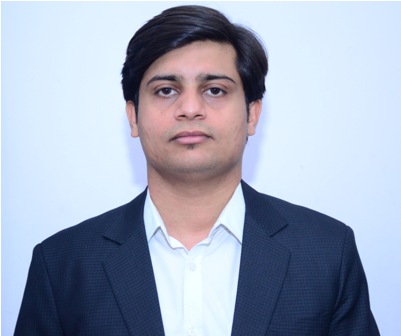 What do you think about the EV industry?
India, world's 5th largest auto maker is readying for a massive transformation by moving completely towards Electric vehicles by 2030. Being a part of Shri Narendra Modi government's vision, the shift was inevitable if not imminent because of some reasons like the Paris climate agreement, India's huge oil imports etc.
Country is targeting to achieve 6-7 million of EV by 2020 under the FAME scheme.
India's EV industry is a new born baby when compared with the international markets such as US, China & Europe which are much matured.
China being the major share taker having 50% is way ahead than India with the country's share being 0.1%. However, the good news is that a positive change is definitely anticipated with major push by the government by various initiatives like planning to spend largely on subsidising local companies and also providing incentives to the consumers.
The Indian government's push for the adoption of electric vehicles (EVs) seems to be picking up speed, finally.
According to the latest data obtained from the Society of Manufacturers of Electric Vehicles (SMEV), 56,000 units of EVs were sold in India till April 2018, a 124% jump from the 25,000 EV units sold in the previous year.
"The numbers indicate that Indians are accepting electric vehicles as an economical as well as a cleaner mode of transportation in comparison to conventional vehicles," SMEV director general Sohinder Gill was cited as saying.
Meanwhile, the Centre has extended the period for the FAME-India scheme to March 31, 2019, or till a notification on FAME-II. The second phase of the scheme, aimed at promoting electric mobility and alternative fuels in the country, was to be implemented in September. FAME-II to plans to offer incentives of around $746 Mn (INR 5,500 Cr) to promote EV adoption.
Further "If FAME II scheme would have come and had the manufacturers started preparing from April, we would have touched 100,000 units of EV sales this fiscal.
Moreover, Clean energy solutions provider Magenta Power has set up India's first EV billing meter in association with the Maharashtra State Electricity Distribution Company Limited (MSEDCL) in Navi Mumbai. It will be deploying such EV billing meters in all its six charging stations already in operation.
Will it drive electronics components market?
Yes, it will definitely drive the electronic components market. Comparing with the conventional gas fuel driven vehicles, Electric Vehicle will be driven by the batteries. Now, for monitoring the health of the battery you need BMS which is completely electronics, and just like fuel recharge stations you need EV Charging stations for charging your vehicles and hence this will drive the EV charger market, which is also electronics. In short, we can say it will drive the electronics market.
What's our contribution in this market?
Batteries as we know have low life cycle so it requires replacement in short time this will be a costly affair so need of hybrid battery (Battery + Supercapacitor) comes into picture where Supercapacitor can assist battery for cranking application which will improve battery life and in long run will be a cost effective solution as well. Supercapacitor can also be used in regenerative breaking application which is a very good example of energy conservation.
VINATech is the one of the leading manufacturer of Supercapacitor globally and we, Saison are their exclusive representative.
We will also sense the temperature through our NTC from Shenzhen Sunlord and drive your circuit through Aimtec's AC/DC & DC/DC Converter modules, along with that will also measure the current with precision through Isabellenhuette's Shunt Resistors.
What are the key challenges?
Major challenge would be the adaption of Electric Vehicle and getting the entry into the automotive ecosystem as it may create a big disruption in the ecosystem of vehicles that run on internal combustion engines and it may have an effect on several jobs. Other than this, many other hindrances are there such as India being not having enough lithium reserves for manufacturing lithium-ion batteries. This could lead to a substantial change in the country's energy security priorities, with securing lithium supplies, a key raw material for EV batteries, becoming as important as buying oil and gas fields overseas.
What is your Say on the growing smart meter market?
First of all, Smart meters in rural India are a win-win solution for all.
Smart meters likewise prepare rural households ready for the distributed and decarbonized future of energy systems. When more rural households install distributed solar photovoltaic panels on their rooftops, smart meters can be used as "net metering", i.e. surplus solar power is transferred to the grid, allowing customers to offset the electricity bills.
Finally, smart meters can also be used for time-of-use tariffs (different pricing periods during the day and night) so consumers perform "demand response" vs. the different tariff levels to reduce their energy usage when electricity prices are higher.
Second, smart meters ensure accurate billing (no human intervention and estimation to record the bills) with pre- or post-paid subscriptions for local distribution companies, and also remotely disconnect customers who fail to pay bills on time. This helps local distribution companies improve their billing and collection efficiency and thus reduce aggregate technical and commercial losses from around 30% to 15%.
With smart metering, distribution companies can predict power purchase requirements more accurately, and optimal usage means less power needs to be purchased during peak hours. Less commercial losses and more efficient power purchase improves the financial performance of distribution companies, allowing them to hold off on raising costs for consumers.
What are Saison solutions for Smart Meter, IoT &Electric Vehicle Industry?
One of the major solutions that will contribute to the smart cities is the ultra-capacitor /supercapacitor.
As one of the major focus will be to reduce the pollution and eliminate the products which affect the environment adversely such as batteries, there has to be a product which replaces it. So the product is the supercapacitor. With already replaced the batteries in various applications such as Wind turbine pitch control system, energy meters and diesel generator cranking, we are continuously moving forward to replace batteries in other applications as well and thus contributing to the environment.
Passive components play a very important role in any Electronics related application. Firstly, charging devices without wires has been a huge benefit. The efficiency of wireless charging depends largely on the quality of the charging coils – these are passive devices which act as the interface between the device and the charger. Secondly, passives have been instrumental with energy storage for energy harvesting. Passive components allow for energy storage in small sensor nodes to comply with the decreasing size of devices. Lastly, passives are able to protect devices from other users. The ESD protection device, which protects electronic products from electrostatic discharge (ESD), is arguably the most important passive component. For IoT devices such as wearables, which are intended to be touched and handled frequently have to be taken care of.
Saw device, our one of the solution for communication. These devices are compact, cost efficient, easy to fabricate, and have a high performance. As our major focused being on how we can reduce pollution & products related to it, here is Saw Device which can work even without batteries and operate   under harsh environments.
SAW devices can work as filters, signal processing units, sensors and actuators. They device have been widely used in different fields and will continue to be of great importance in the foreseeable future.
Lithium Ion Batteries, as part of environmental commitment, Fanso Primary batteries use raw material that reduce consumption of fossil energy & pollution.Mainly applied to commercial market, military field, aerospace, GPS and various force stations.
The Internet of Things (IoT) relies on the use of autonomous, wirelessly connected sensors to relay data about changing environmental conditions at often remote, difficult-to-reach locations. As a result, IoT sensor nodes need to be able to provide their own power over many years.
Although IoT sensor nodes may make use of energy harvesting to provide electrical power, the amounts of energy available are small and often unreliable. The sensor node generally needs some way of storing energy temporarily so that it is ready when a reading has to be taken or a message sent wirelessly. One option is to provide a small rechargeable battery or storage capacitor. However, these storage mechanisms have their own drawbacks that can limit their usefulness: rechargeable batteries wear out after a few hundred charge-discharge cycles and need to be replaced, and capacitors will not just change their characteristics over time but will self-discharge rapidly. The self-discharge can be as much as 20 percent per day, causing much of the converted energy to be wasted.
To ensure that power can be supplied over the lifetime of the IoT product, a primary battery may be needed although it could be supplemented by the combination of an energy harvesting and storage subsystem. Through the use of harvesting, it is possible to extend the usable lifetime of the sensor node before its primary battery is exhausted and needs to be replaced or the node itself is disposed.
Supercapacitor, could be what ends up powering the Internet of Things (IoT).  The devices that make up the IoT will likely depend on some kind of energy-harvesting mechanism that will make the incorporation of small but powerful energy storage devices like supercapacitors a critical element of these devices. Super capacitors have increased the number of applications they are used in as they resolve the limitations in batteries. From being used in the solar tracking application for powering motors to providing power back-up via Diesel generator in Telecom towers. Super capacitors are also in solar inverters to enhance battery life. In smart/energy meters, supercapacitors are used for power back-up in case of outage.
EMI Filter, another solution for utility sector. With excellent noise suppression, Yunpen EMI Filter can be used in almost all electrical & electronic equipment.
Other than this, Saison also offers RF Antenna, GPS Antenna Ferrite Bead, Inductor, Wireless charging coil, NFC product & displays and look forward to support the IOT industry with many components & products.
In Smart Meter there are multiple applications in which super capacitor plays role such as Memory Back-up, RTC, Last Gasp (Power Outage), Data Transmission, Actuator control.
What is your current growth rate and you can anticipate your growth this year?
For that, I would just say that we started with nothing in hand and our last year turn-over was $4.5 Mn.
This year we are targeting for $6.5Mn.