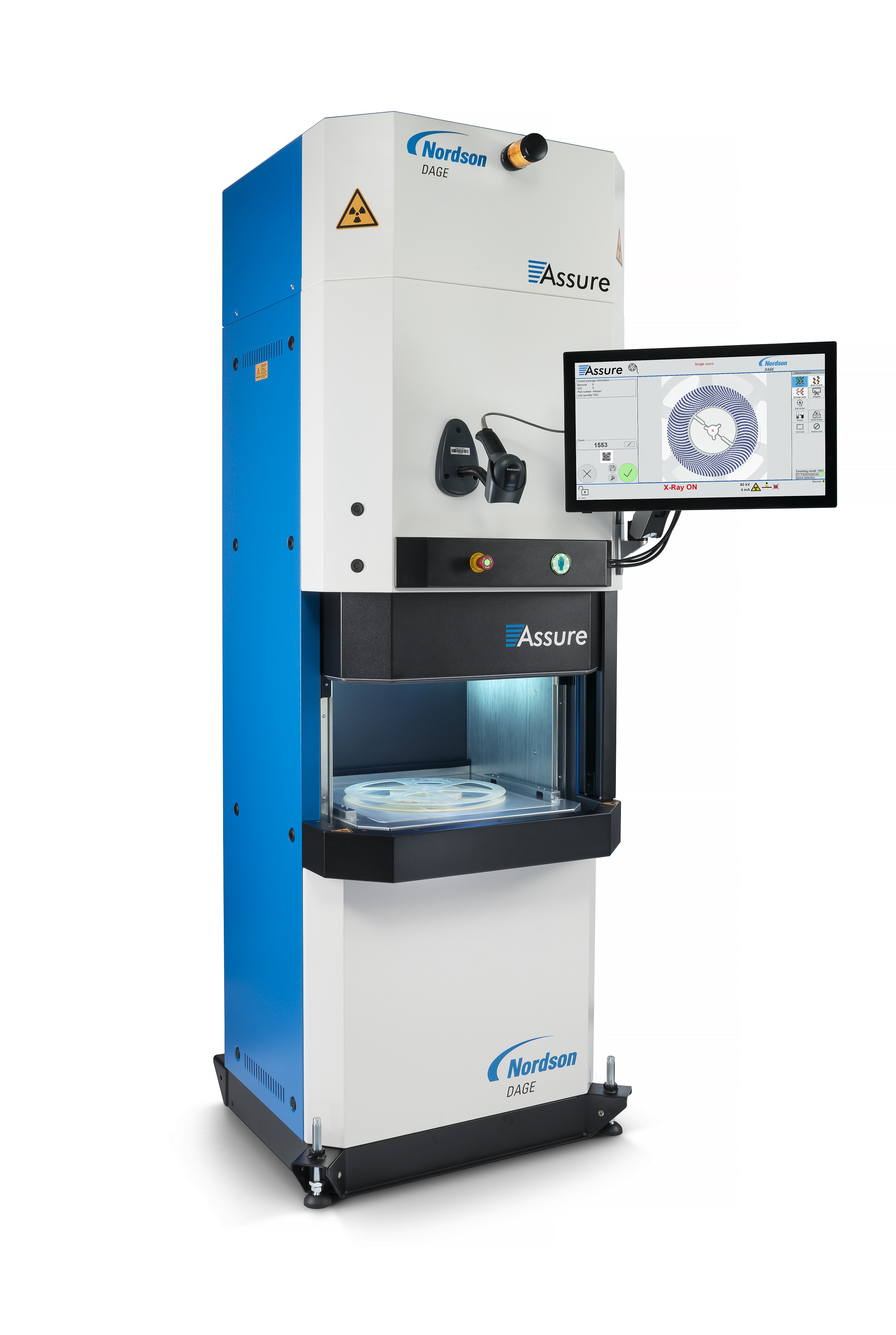 Aylesbury, Buckinghamshire, UK — November 2019 — Nordson Test and Inspection will exhibit in Hall A2, Stand 445 at productronica, scheduled to take place Nov. 12-15, 2019 at the Neue Messe München in Munich, Germany. Systems from Nordson DAGE, MATRIX, SONOSCAN AND YESTECH will be available for demonstrations.
productronica 2019 will see the launch of the DAGE Prospector™ Micro Materials Tester, 4600LF Bondtester and Assure™ X-ray Component Counter together with the European launch of the SONOSCAN Gen 7. Visit the stand to learn more about these exciting new additions to Nordson's award-winning product portfolio, and to see the future of operator free reel handling with live demonstrations of Assure's new automated SMEMA conveyer and turntable loading station capabilities.
Nordson MATRIX will showcase the XT-6A and X-Series Automated X-ray Inspection systems and AOI will be represented by the Nordson YESTECH FX 940ULTRA and M1m systems.  The Nordson DAGE Quadra 7, Quadra 3 and Explorer one X-ray inspection systems and 4000Plus Bondtester will also be on display.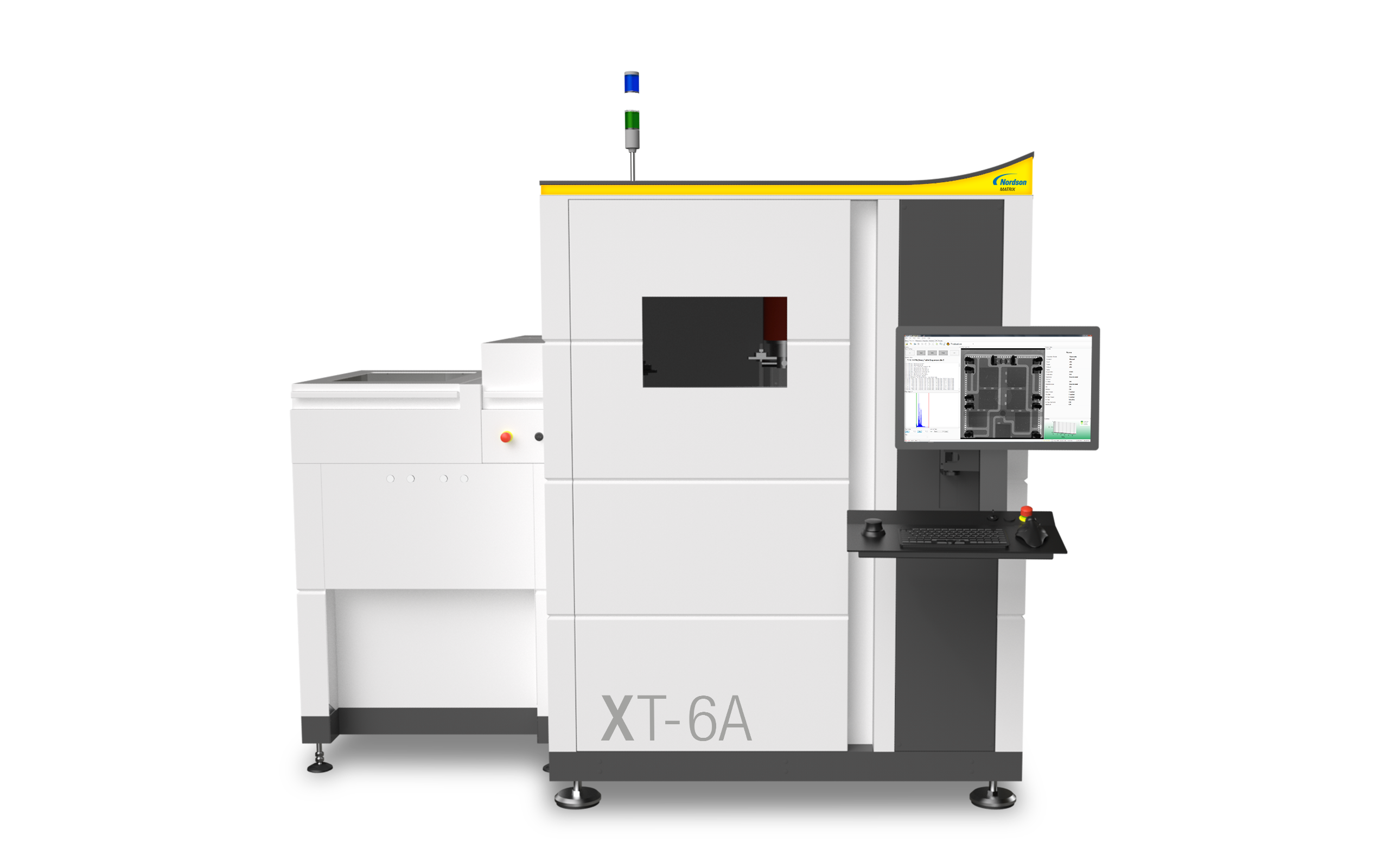 Nordson DAGE, MATRIX, SONOSCAN and YESTECH offer an award-winning portfolio of Acoustic Micro Imaging, Automated Optical Inspection, Automated X-ray Inspection, X-ray Component Counters, Manual X-ray Inspection, Bond Testing, Micro Materials Testing and Wafer X-ray Metrology systems, bringing powerful cost-effective solutions to the PCBA and Semiconductor industries. Please contact your local distributor to book a demonstration.