By Amit Sethi, Marketing Manager – RF/NFC & NVM, STMicroelectronics India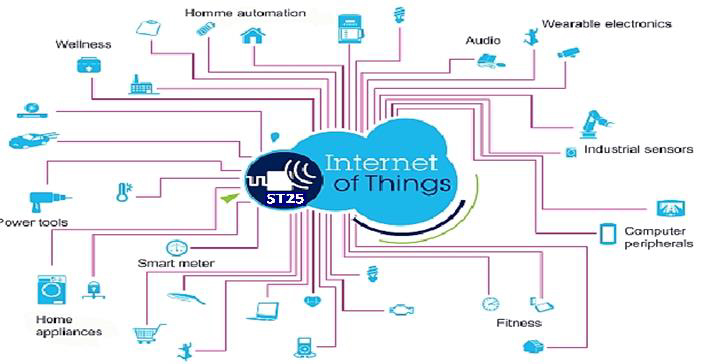 Internet of Things (IoT) is the internetworking of the physical devices, also referred as connected devices or smart devices, with the ability to transfer the data over the network with the device-to-device interaction. This is helping to create new ways to manage energy, increase comfort and enhance entertainment. But there are challenges like Connecting, commissioning and controlling these IoT devices in the smart network. NFC (Near Field Communication) answers these by solutions, which are all about enabling this vision of connecting the IoT in an easy, cost effective manner.
With its ability to connect the unconnected, NFC can bring the IoT to the unconnected objects. By embedding the NFC tags in the unpowered object, one can add intelligence anywhere. Tap and connect feature helps you to connect the unconnected objects into the network. Devices that does not have the user interface, NFC can enable a smart phone or a tablet to work as an interactive displays for the light bulbs, sensors, small appliances, electrical outlets, and so on.
NFC gives a higher degree of flexibility with a higher degree of security. No lengthy handshaking or data entry is required to connect to the internet. Tap your NFC-enabled device and you're connected and can take advantage of IoT. Thus providing the data sharing and the easy network access.
With over a billion NFC enabled devices and the expectation of 50 billion connected devices by 2020, NFC is playing a key role in making the Internet of Things a working reality. Near Field Communication has the features and functionality to be a key enabler of IoT devices and foster wide-scale adoption.
One of the pioneers of NFC and RFID technology, STMicroelectronics offers a comprehensive range, covering all NFC application needs, supported by a rich ecosystem. The devices include NFC / RFID tags, Dynamic NFC tags, and NFC / RFID readers.
Visit www.st.com/st25