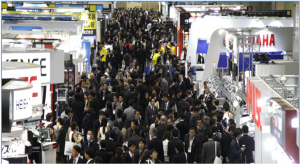 NEPCON JAPAN 2014 – 43rd Electronics R&D and Manufacturing Technology Expo took place in Tokyo from January 15th to 17th, renewing its own record as Asia's LARGEST Exhibition for Electronics Design, R&D and Manufacturing. In 43 years of its history, NEPCON JAPAN has been generating innovations not only in the electronics industry but also fostered growth of other new industries such as automotive electronics and renewable energy. Starting as the show for Electronics Manufacturing, SMT and Testing, it has extended its coverage to all kinds of technologies for electronics engineers, such as IC Packaging, PCB/PWB, Electronics Components/Materials and Fine Process Technologies. Now co-held with 2 related shows, AUTOMOTIVE WORLD 2014 (Asia's leading exhibition for advanced automotive technologies) and LIGHTING JAPAN 2014 (Key show for LED/OLED Lighting), NEPCON JAPAN 2014 served as a great opportunity to find all kinds of advanced technologies in the electronics and electronics-related industries at a time.
Figures of NEPCON JAPAN 2014 ・
Number of Exhibitors …1,767 (11% growth from 1,597 in 2013)
[Percentage of Overseas Exhibitors…14.4%]
・Number of Visitors … 61,896
・Number of Presentations … 237
・Number of Seminar Attendees … 12,186
・Number of Press Registrants … 459
■Joined by major companies, especially in the mounter &IC packaging categories Not only the number of exhibitors increased, the lineup of exhibitors also became even more attractive, newly joined by major players. For example, leading mounter manufacturers FUJI MACHINERY and SAMSUNG TECHWIN in INTERNEPCON JAPAN, the world's No.1 semiconductor manufacturing service provider ASE in IC Packaging Technology Expo and many others. Evaluating NEPCON JAPAN as the best way to expand their business not only in Japan but also in other Asian countries (especially Korea, China and Taiwan), more companies chose it as their annual business platform.
■Gathered a large number of small and medium-sized companies with innovative technologies from all around Japan Another strong point of NEPCON JAPAN is that it gathers a large number of Japanese companies with innovative and advanced technologies, most of whom are small and medium-sized companies. Even though other Asian countries are increasing their presence in the industry, Japanese advanced technologies are still firmly evaluated and adopted by many leading electronics manufacturers. This year at NEPCON JAPAN 2014, "SME FAIR

SOUGOUTEN TOKYO 2013-2014" doubled its scale from the previous year, which was a special area gathering small and medium-sized companies in cooperation and funding of the Japanese government. It was the best opportunity to explore the technical strength of Japanese companies, who are difficult to meet at other exhibitions abroad.
■Technical Conference: The latest development addressed by industry leaders To reinforce the show's strength as the hub of the latest trends and technologies, 3 lines of Technical Conferences were co-held with the exhibition and attracted a large number of industry professionals. Check the most popular sessions below and see what this year's hot topics were.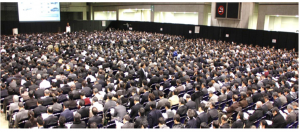 ■Next show: NEPCON JAPAN 2015 aims for much larger show The next show will take place from January 14th to 16th, 2015 at Tokyo Big Sight. Since the original exhibit space was almost fully booked during the 2014 show, Show Management has decided to prepare additional space and aim for much larger show next year. Also backed up by the economic recovery in the Japanese market, NEPCON JAPAN 2015 is expected to gather 1,980* exhibitors from Japan and Asia.