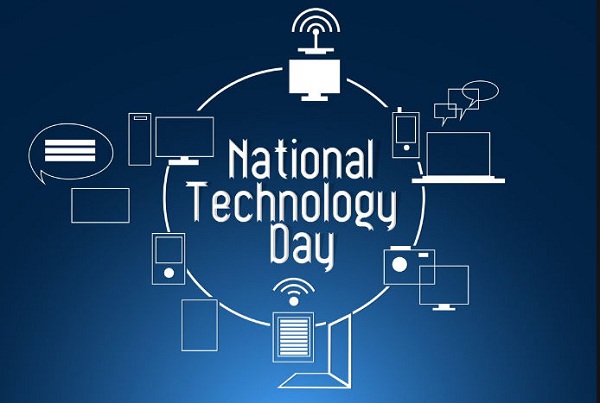 Technology is the process of applying scientific knowledge to improve the quality of human life and make the industry more efficient. While we may remember the launch of a satellite, we tend to forget the capabilities of the simple device that most of us carry. Yet, it is our window to the world. That's what happens when technology becomes part of our life.
To honour the people who have made many things possible for us and acknowledge their achievements, India celebrates Technology Day on May 11th every year.
The remembrance is a tribute to all the scientists, engineers and technologists in India for their significant role in its progress. The day also keeps us aware of the importance of technology in our daily life.
Srinivas Prasad, Senior Director & Site Head at Analog Devices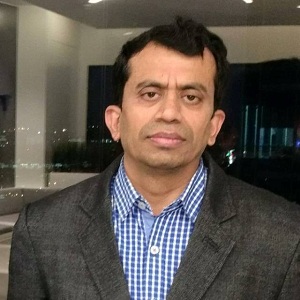 "Innovation is the cornerstone of progress, and technology has been a driving force in revolutionizing the world we live in. The rapid growth of the semiconductor industry globally has played a pivotal role in the development of modern technology, and India is now poised to take on a leadership role in this space. The Indian government has initiated programs that encourage the domestic production of electronic goods for both the regional and global markets.
Coupled with the rise of innovative start-ups, a push towards digitalization, and the increasing demand for cutting-edge technologies in areas such as Artificial Intelligence, 5G/6G, Automotive Electrification, Smart meters, Digital factories to name a few  has created a solid foundation for the growth and expansion  of the semiconductor industry in India. With a skilled workforce, favourable policies, and increasing investments in research and development (R&D), India is well positioned to become a hub for semiconductor Design, Engineering and manufacturing. We believe that, in a rapidly growing digital economy, India has a unique opportunity to leverage its vast pool of engineering talent and become a global hub for semiconductor innovation."
Fissal Oubida, General Manager of Lexar Co. limited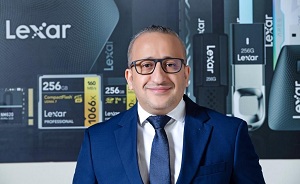 "On this National Technology Day, let us harness the power of innovation to build a sustainable future. Demand for memory and storage solutions is accelerating rapidly, and we are excited to lead innovation in this industry. At Lexar, we are constantly in the pursuit to transform how the world accesses and uses information. It is our responsibility to leverage the potential of flash memory and other technological advancements to create a world that is not only technologically advanced but also environmentally conscious. All our products are designed to be power and energy-efficient, and can process intensive workloads in cooler operation. They undergo extensive testing in the Lexar Quality Labs with thousands of digital devices, to ensure performance, quality, compatibility, and reliability.
Together, let's unlock the potential of technology to drive sustainable progress, ensuring a brighter tomorrow for generations to come."
Anoop G Prabhu, Co-Founder & CTO,  Vehant Technologies
"Technology is the seed for any innovation. Talking specifically for Security screening and Smart cities, AI/ML has opened avenues for threat identification and reinvented the techniques for easy and quick detection. The existing solutions have strengthened the security of citizens to a great extent. They are making it easy for the authorities to keep threats and violations at bay through quick screening, allowing them to take swift action."
Girish Hirde, Global Practice Head, InfoVision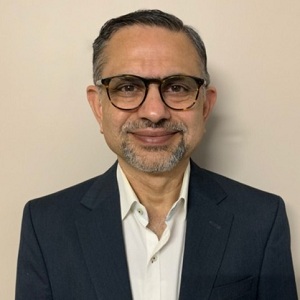 "The year 2023 is a crucial time for technological advancements, as various breakthroughs are occurring in fields such as IoT, AI, ML, big data analytics, blockchain, and robotics. Due to the rapid pace of technological development, companies need to be nimble and adaptable. Those who fail to keep up risk falling behind while their competitors seize opportunities offered by emerging technologies.
Cutting-edge technologies such as AI/ML, blockchain, data analytics and engineering, IoT and metaverse are transforming industries and societies at an unprecedented scale. These technologies are breaking barriers and revolutionizing business practices, driving innovation, and accelerating digital growth. At InfoVision, we believe technology is a powerful tool that unlocks new opportunities for growth and innovation. Thus, we have developed industry-specific innovative solutions in these technology domains, committed to helping our clients accomplish their vision and maintain competitive edge in their respective industries.
National Technology Day serves as a reminder of technology's potential to transform our world for the better. As part of this industry, InfoVision is proud to drive innovation and redefine the world by perpetually innovating and assimilating emerging technologies. Our aim is to create a more accessible, equitable, and sustainable world."
Ankit Ruia, Co-founder & CTO of SuperBot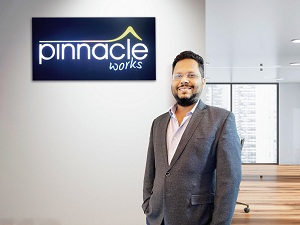 "On the occasion of National Technology Day, we at PinnacleWorks are thrilled to celebrate the transformative impact that technology has had on the way we communicate with one another. As the creators of SuperBot, an intelligent, AI-powered voice agent, we recognize the critical role that technology plays in enhancing human experience and driving progress. As we observe National Technology Day, we are proud of our achievements, but we also understand that the journey towards technological excellence is an ongoing one. At PinnacleWorks, we remain committed to pushing the boundaries of what is possible and to always evolve with our customers' communicating needs, providing them with the most innovative and transformative solutions."