By Mr. Sachin Phartiyal, Vice President, Appliance Business – Crompton Greaves Consumer Electricals Ltd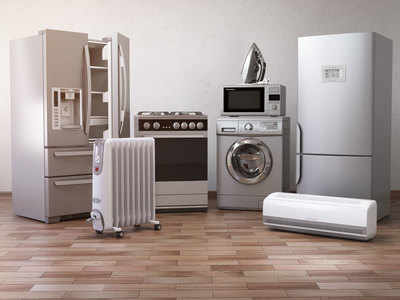 The new normal has acquainted us with a new lifestyle where health and hygiene has taken precedence over everything we do. In the past few months, we've started depending on technology and appliances far more than ever. Moving beyond the importance of energy efficiency, times have shifted our focus to have appliances that give us the luxury of continuing with our daily routines from the comfort of our households in a more convenient and hygienic way as possible.We've, therefore, seen technology revamp our lives with various innovations like smart lighting, interactive speakers, dishwashers or even a robotic vacuum cleaner that have helped in making our life less crazy and saves precious time and effort to make working from home easier.
However, not everyone gets the opportunity of such gadgets and appliances at their doorstep due to a variety of reasons and hence it is important to note that while we can definitely indulge, we also need to consider the very basics of them all that can actually play a very important role in keeping our lives going smoothly. It's the underrated and unspoken use of the basic appliances like our fans and water heaters, a necessity in the household in which many companies today are revamping or launching various products to make the consumers' lives more comfortable. Organisations are also taking extra care of their consumers by offering convenient and safer services like free and secure installation of such appliances by taking all precautionary measures to keep their hygiene in check. In such times, basic home appliances have upgraded to be relevant in the current scenario by adding elements of hygiene and energy-efficient technology.
Hence, here's a look at 4 must-have home appliances to keep your hygiene in check:
1) Electric Water Heaters
As we are in the midst of the winter season, hot water has become almost an elixir today to not only rejuvenate us and keep us warm but also keep us healthy overall. Bucket baths are a routine for many Indian families and with multiple baths taken these days for an overall wellbeing, running water has become a must. Moving beyond a bath, washing utensils and clothes with hot water have also gained popularityfor overall hygiene. Hence, with so much going on around us, instant water heaters come to the rescue specially to help you stay warm and escape the winter chill once you step inside from an outing or even help you energize to get ready for those zoom meetings.
It is, therefore, essential to check for a Powerful Heating Element for instant water heating that heat up to 45°C in 10 minutes and retains heat for a longer period of time. Water heaters now also come with an advanced 4-level safety that prevents the water heater from overheating which may lead to overheating mishaps and bursts that have happened in the past. Also, while choosing a water heater we should always opt for a Rust and Shock proof body that makes it easier to maintain and has a longer life span. The upgraded versions come with a high-grade Smart Shield Tank that is completely corrosion free. Moreover, water heaters have now also adapted to the aesthetics of modern decor with LED indicators and a stylish body so you can choose the right water heater for your home.
2) Anti-Dust Fans
In recent times, we've all started spending our whole day sitting at home and continuing our routine from our favorite spots in the house. However, it has become increasingly important for us to consider the quality of cleanliness in the spaces we live in. With the change in the weather, the fan is the most basic appliance that is available in every Indian household and used quite often, providing us air throughout the days and nights. When it comes to cleaning, be it pre-festive house cleaning tasks or just daily hygiene checks, the fan is always the most difficult to reach to and clean out the rigid dust settled on it. While ceiling fans are the most common appliance in every household, the anti-dust technology makes them much more advanced and captivating.
Anti-dust fans attract less dirt than regular fans. As a result of this, less dust sticks to the blades of an anti-dust fan and makes it much easier to clean and maintain these fans. In an anti-dust fan, the blades are coated with nano-technology paint which is both hydrophobic and oleophobic. The paint on the blade also has an advance cross-linking density and low surface energy which ensures that the dust doesn't form a thick layer on its surface unlike in other ceiling fans. This gives it an edge over the traditional age-old fans in our homes and just saves you the task of cleaning them every single day.
3) Anti-Bacterial LED Bulbs
As we stay indoors this year, the lights in our home play a pivotal role in enhancing our mood and also keep our home bright and clean. Clean? Yes. Bulbs have recently also acquired anti-bacterial technology to kills germs and bacteria in the air by emitting light at a frequency set to kill bacteria, germs and viruses. This is a breakthrough technology that makes sure our homes are safer than the outside environment by not risking us at all as it doesn't contain any UV (ultraviolet) or IR (infrared) rays that could cause harm to humans, pets or our food items.
This cutting-edge technology is also claimed to be approved by the Indian Medical Association as 'safe to use.' These bulbs also come with Voltage Surge Protection to more than 3.5kV to help maintain an energy-efficient approach in our daily lives. All these benefits with our usual LEDs to light up our spaces makes up for a really good choice in our homes.
4) Electric Kettles
As we embrace the new normal, a few safety measures and immunity boosting routines have made their place in our day to day lives. When we talk about safety measures, warm lemon-honey water, green teas, and other immunity boosting kadhas have gained utmost importance on our breakfast tables. While this becomes a modern-day tradition, electric kettles have become increasingly important to help us in our daily choresand lead a more comfortable life. It surely is one of the simplest kitchen appliances making the process of heating and boiling liquids much easier for us. While kettles become a necessity, it is important to check for portability factors and its aesthetic value along with its performance.
Auto shut-off has now become a new feature available in most of the latest versions of electric kettles. While LED indicators also add up to our convenience, having a wider mouth of the kettle also helps in cleaning and maintain the equipment. Premium electric kettles also offer a wide range of features such as an exterior body with dual wall protection to help the exterior stay cool and avoid any burns or accidents and even a360 swivel base with a one-touch open technology for a hassle-free experience.
Therefore, as we enter a new year with new hopes, we should always keep in mind the lessons of 2020 and how important it is to keep a check on our health and the hygiene of our surroundings. It has now become a new element of judgement while we go shopping for our new appliances to have a health and hygiene consideration factor that not only boost our immunity but also help us live a healthier life in a safe, clean and happy surrounding.